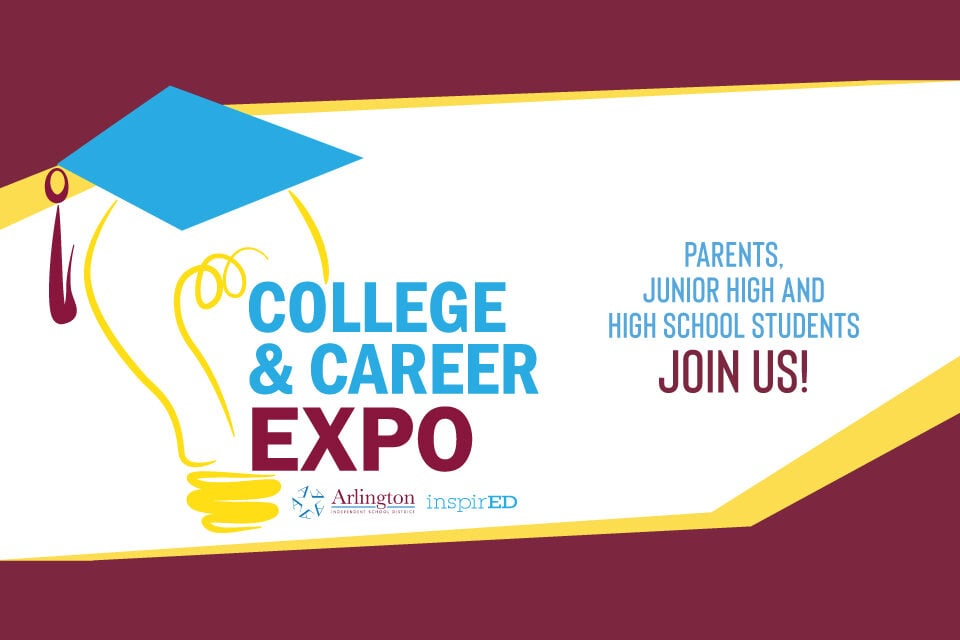 Parents, students and community members, don't forget to register to attend the annual College and Career Expo. The event is taking place on March 8 at the Dan Dipert Career and Technical Center (CTC) from 5:30-8 p.m.
Although Arlington ISD students in grades 9-12 will attend a portion of the College and Career Expo in their classes during the school day, students from grades 7-12 are encouraged to attend the in-person Expo at the CTC to better prepare themselves for college or their future careers.
Who will be there?
We have over 70 colleges and local businesses ready to equip students with proper guidance and resources for college, internships, and part-time and full-time employment opportunities. Colleges such as Angelo State, Baylor and Midwestern State will all be in attendance.
Lockheed Martin and inspirED are just a few of the companies eager to speak with students to help prepare them for their future in the workforce.
Students can expect to speak with admissions representatives from their favorite colleges and/or attend informational sessions focusing on college prep, paying for college and college athletic recruiting and scholarships. Translation services for Spanish-speaking parents and students will be available to help throughout the Expo.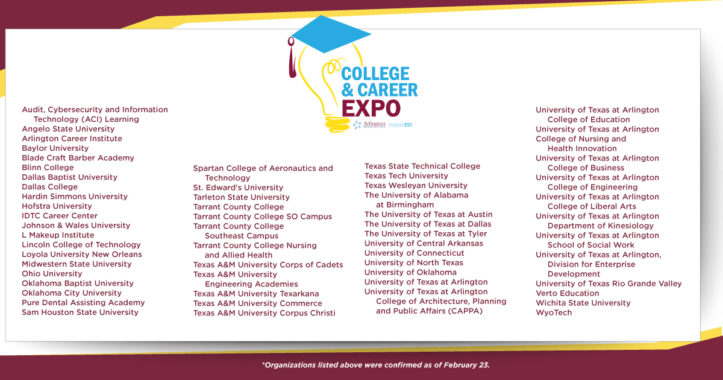 How do I prepare to attend?
Students are encouraged to dress in business professional attire, but it is not required. Students should also bring several copies of their resumes to share with admissions representatives and mentors.
Where do I sign up?
To sign up for the College and Career Expo click here. Feel free to secure multiple tickets and bring a friend as well, even if they aren't currently a student within Arlington ISD. All are welcome. We look forward to seeing you soon.