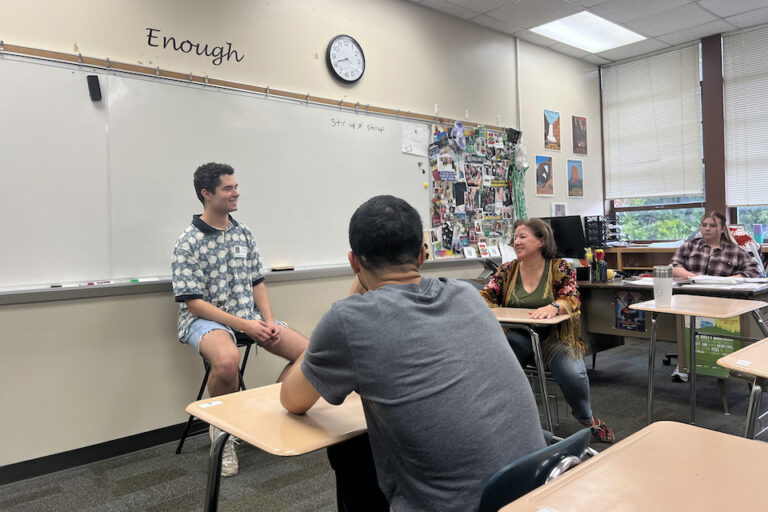 James one of just 32 Rhodes Scholars
Years before he was named an American Rhodes Scholar, Isaac James was a student in the International Baccalaureate program at Arlington High School.
Earlier this week, James returned to the school to talk to students about the path that led him from being a Colt to heading to England next week as part of the prestigious program.
"I am excited to take Arlington High School with me," said James, who started his Arlington ISD career at Duff Elementary before going to Bailey Junior High and then becoming a Colt. "A lot of what I learned here allowed me to thrive in college and make the most of every opportunity so that I was qualified for this scholarship and qualified for grad school."
James was one of only 32 selected to receive one of the world's most prestigious scholarships that gives students the opportunity to study at the University of Oxford.
As James prepared to take on his new adventure in England next week, he was invited by his high school International Baccalaureate (IB) Theory of Knowledge teacher Kristin Crocker to come right back to where it all started.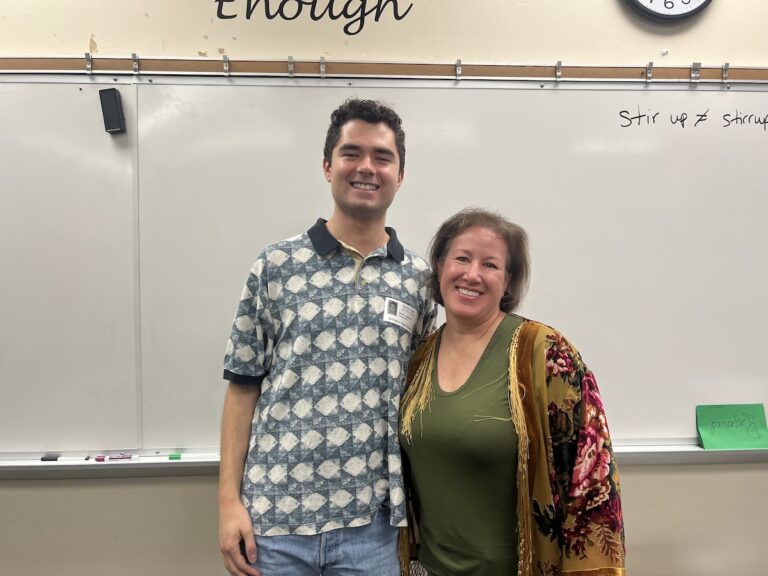 "He's been a mentor to some of my other students," said Crocker. "He shows them what is possible, but also stressed that they need balance in their lives and should follow their passions. Hopefully, they will see that their hard work now is paving the way for them to take advantage of opportunities they do not even know about yet."
Class of 2024 seniors from Crocker's current IB Theory of Knowledge classes got the opportunity to hear from James about his experience throughout his own college career. Students were also able to ask questions and benefit from James' guidance in preparation for their future endeavors.
Scholarship advice, the college-life transition and the importance of enjoying your senior year were all points of conversation between James and the seniors.
"It was really reassuring to hear from someone that's done it," said IB Theory of Knowledge student Juliana Amaro.
James has been busy since graduating from Arlington High. He graduated from the University of Texas at Austin, was a Coro Fellow in public affairs in New York City and worked as an intern at the White House in Washington D.C.
Next up is Oxford.