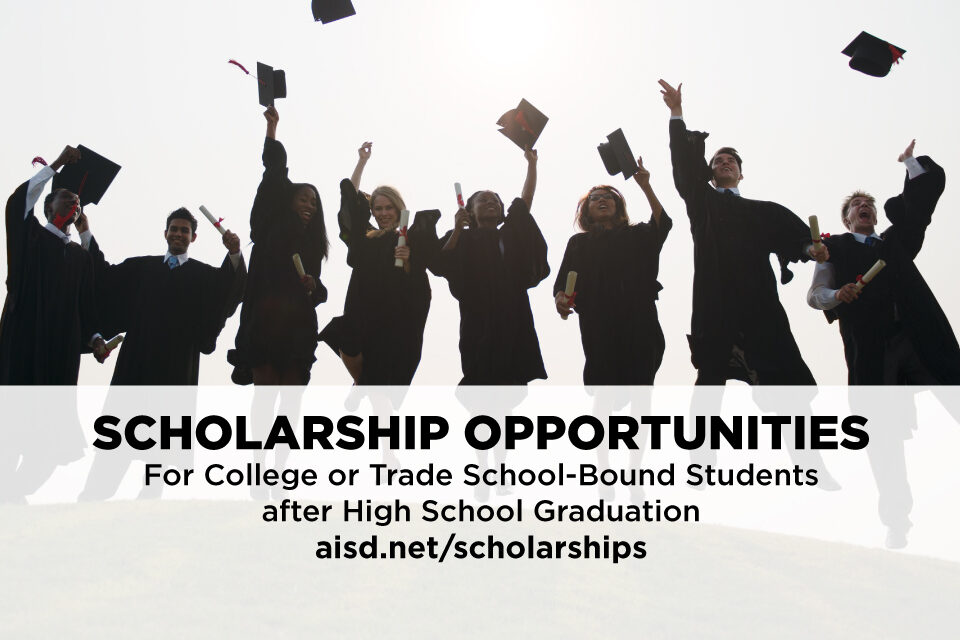 Secure a scholarship today!
Attention, parents and students! Finding scholarships to apply for is easy thanks to the Arlington ISD's guidance and counseling department. Students can apply for scholarships year-round by checking out the scholarships page and choosing which ones they qualify for.
There is a scholarship for everyone. Does your teen have a green thumb and plan to major in horticulture? Are they the first in their family to pursue college, or are they are an active member in Boy Scouts? Did they participate in the Dan Dipert Career & Technical Center culinary arts and hospitality program, or are they currently enrolled in a STEM-related career pathway? There are scholarships for all those students and a whole lot more. Scholarships range from $500 to $10,000.
Director of guidance and counseling Telisa Brown has a few tips for parents and students looking to apply for scholarships this spring and fall:
Do not ignore small awards. Every amount will help and add up.
Gather items needed to apply for a scholarship early, like your transcript, completed FAFSA documents, resume, recommendation letters and essays. You may need these documents to reference will completing applications.
Request letters of recommendation early. Some scholarships require letters of recommendation. Decide early who should write these letters. Select individuals (outside of close family members) who can speak to your strengths and ability to overcome your weaknesses. Give your recommenders no less than two weeks to prepare.
Gloat! Sing your own praises! This is a time to brag about all the great things you are doing academically and within the community.
Meet all application deadlines. If you miss a deadline, even by just one day, you may not be considered.
Brown also reminds students and parents to take advantage of Xello, a platform that helps juniors and seniors plan for college by using resources such as basic information surrounding scholarships, when and where to find scholarships and how to avoid scholarships that may be scams.
For additional questions around searching and apply for scholarships please contact your school counselors. If you do not know who your school counselor is, use the link to search: Email Your Student's Campus School Counselor Here.