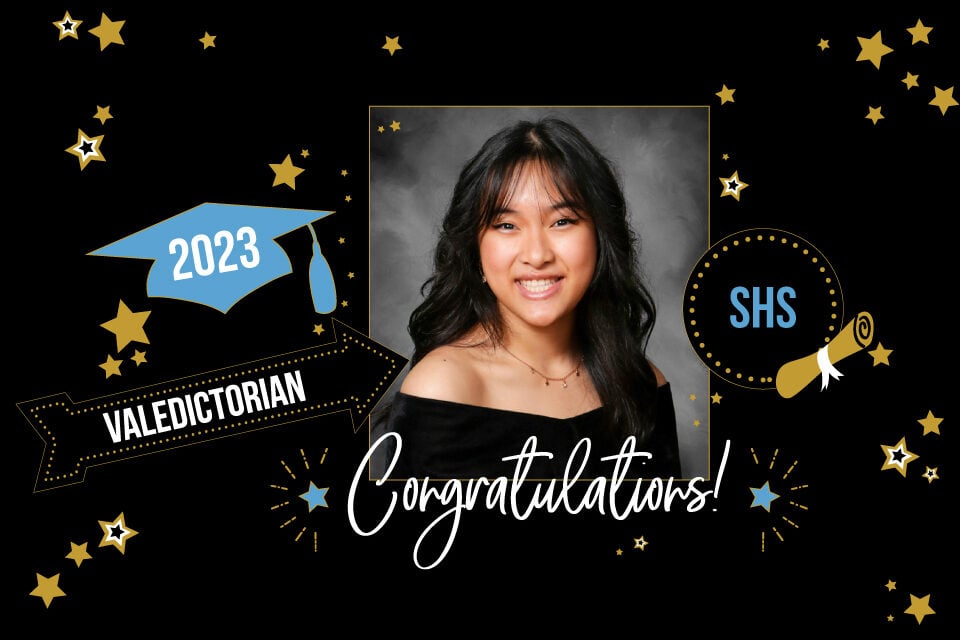 Seguin valedictorian Michelle Phan
It's graduation season and we are celebrating the Class of 2023 valedictorian and salutatorian for all eight Arlington ISD high schools. Meet Seguin High School valedictorian Michelle Phan.
NAME: Michelle Phan
SCHOOL: Seguin High School
COLLEGE: University of Texas at Arlington
INTENDED MAJOR: Computer science
What is your dream and how do you plan to make it come true after graduation?
My dream is to become a software engineer and to work in either rigging or game design. It has always interested me ever since I started computer science when I was young. My plan is to get my degree at UTA and work around Dallas or go farther if I have to.
Who inspires you the most?
My dad is the person that inspires me the most. He's also a mechanical engineer, and he's also been supportive of me. He's a very logical man, and I really look up to him.
What is one piece of advice you would give an incoming freshman?
I would tell freshmen to have fun but take your classes seriously. If they want to be a part of the top of their classes, they have to start now. If not, they should find different electives and what really interests them. CTC classes are great for exposure to careers, and they should look into that. Some of those classes take prerequisites so they should prioritize those classes first. Also, participate in as much as you can.
What's been your favorite high school memory?
My favorite high school memory was participating in every spirit day my junior year and going to the last homecoming game. I was lucky in that my classmates were also spirited, and it makes it fun to come to school and take pictures with the whole class. I look back at those photos and it's so fun to see how close we were as a class.
How do you plan to make an impact on society in the future? 
Honestly, I don't think I have the drive to make an impact on society. But I do want to be an example for girls in the STEM field. I want girls to see me as an example of why they can make it and by raising the perceptions of girls in the field.