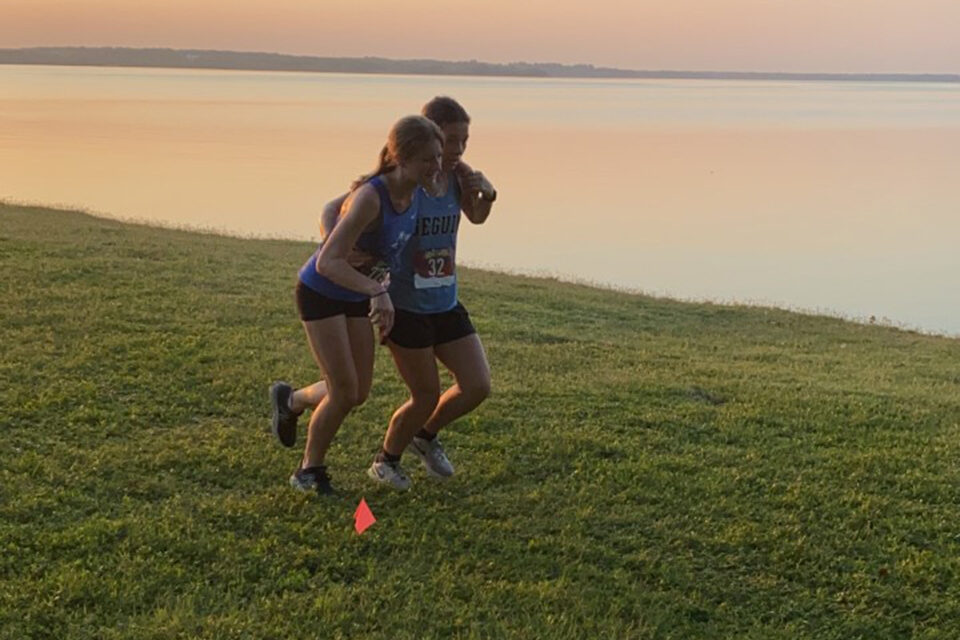 From playing sports to group projects and almost any other activity that requires a team setting, winning or being successful in some capacity is usually the end goal for most participants.
However, that's not the case for Seguin High School senior Ali Gutierrez. The three-sport athlete displayed an incredible act of humanity and sportsmanship in a time where she could've continued to focus on herself and her team.
Gutierrez was almost done with her second mile in a cross country meet at Camp Copass in Denton. As she pushed through the unfamiliar terrain, humidity and exhaustion, she noticed another runner from a different school injured on the ground. Instead of passing by to finish the race like other runners, she stopped to help. Gutierrez placed the runner's arm around her shoulder and ran with her for a half-mile until she was able to get help from an athletic trainer.
"Everybody just kept passing her up while she was on the ground crying out in pain," said Gutierrez. "I knew I couldn't just leave her there alone. I was so exhausted during the meet, and I was just trying to focus on my timing. When I saw her there, it was just a natural instinct to help someone who was clearly in need."
Like almost any coach would, Seguin cross country coach Renwick Ridgeway had conflicting feelings moments after learning what Gutierrez had done.
"As a coach, I was upset because I wanted her to focus on her timing and finish the race out," said Ridgeway. "But as a person, I couldn't have been prouder of Ali for displaying what true service looks like. She's shown leadership qualities since I began coaching her as a freshman and is simply the kind of kid that you would want to represent your program."
Just a few short years ago, Ali's compassion would have gotten her disqualified from the race because of rules that were in place.
"I'd do it all over again in a heartbeat," said Gutierrez.
Her willingness to help others doesn't stop there. Soccer is her primary sport, but she runs cross country and track as well to help both teams since they needed help. Without question, Gutierrez is a team player.
"She got home from the meet, surprised me with candy and flowers, and casually told me about her helping the injured runner," said Ali's mother, Crystal Gutierrez. "That's always Ali. She's just a nice, caring person. I was so proud, because I know she'll always do the right thing when it needs to be done."
The day after the meet, Seguin principal Ray Borden received an unexpected email from the mother of the injured runner from Van Alystne. It was filled with praise and expressions of gratitude for Ali Gutierrez's graciousness as an athlete and young woman.
Seguin's administrative staff and the Arlington ISD are incredibly proud of Ali Gutierrez's heart and willingness to serve others.
"My purpose in life is to help people in any way I can, whether it's helping someone with homework or seeing if they have a meal to eat," said Ali Gutierrez. "That's what I'm supposed to do while I'm here."
The senior plans to attend TCU or the University of Texas at Austin to begin studying to be a pediatrician or surgeon. Becoming a doctor may take a little while, but the standout already has a great head start with her heart for humanity.
An amazing student, athlete and daughter – Ali Gutierrez is a walking billboard for compassion, kindness and selflessness. Her story is a reminder that opportunities to show thoughtfulness and empathy are always near, and the decision to serve others will always end in a win.