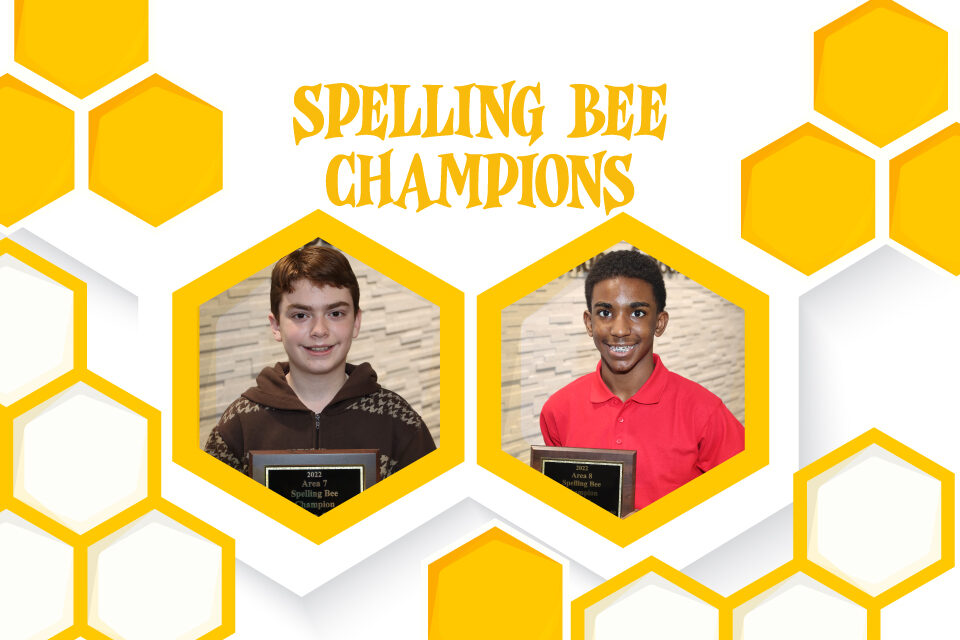 Arlington ISD spelling bee
Can you spell ziggurat? What about allée? Any idea on katabatic?
Don't feel bad if the answer was no. Those were just a few of the early-round words they were throwing out at the Arlington ISD area spelling bees Wednesday. The good news is the district is full of young spellers who were prepared for whatever words were thrown at them.
Our Winners
Ryan Farnell from Young Junior High (Area 7) and Terrance Williams from Shackelford Junior High (Area 8) were crowned the district's top two spellers out of 60 participants. Both students will advance to the regional competition in Fort Worth at Texas Christian University on March 8.
Farnell, an eighth-grader, won the competition by spelling inveterate, which means having a particular habit, activity or interest that is long-established and unlikely to change. He topped David Chiwuike, a sixth-grader from Fitzgerald Elementary, after a whopping 15 rounds.
Surprisingly, Farnell didn't know what the word was.
"I thought to myself 'maybe there's a chance I got it,'" said Farnell. "I was able to put the word together from knowing previous words."
Study habits
His 30-minute daily study sessions paid off at the perfect time. One of his study partners happens to be his younger brother, Will Farnell, a fourth grader from Ditto Elementary who also competed in the spelling bee.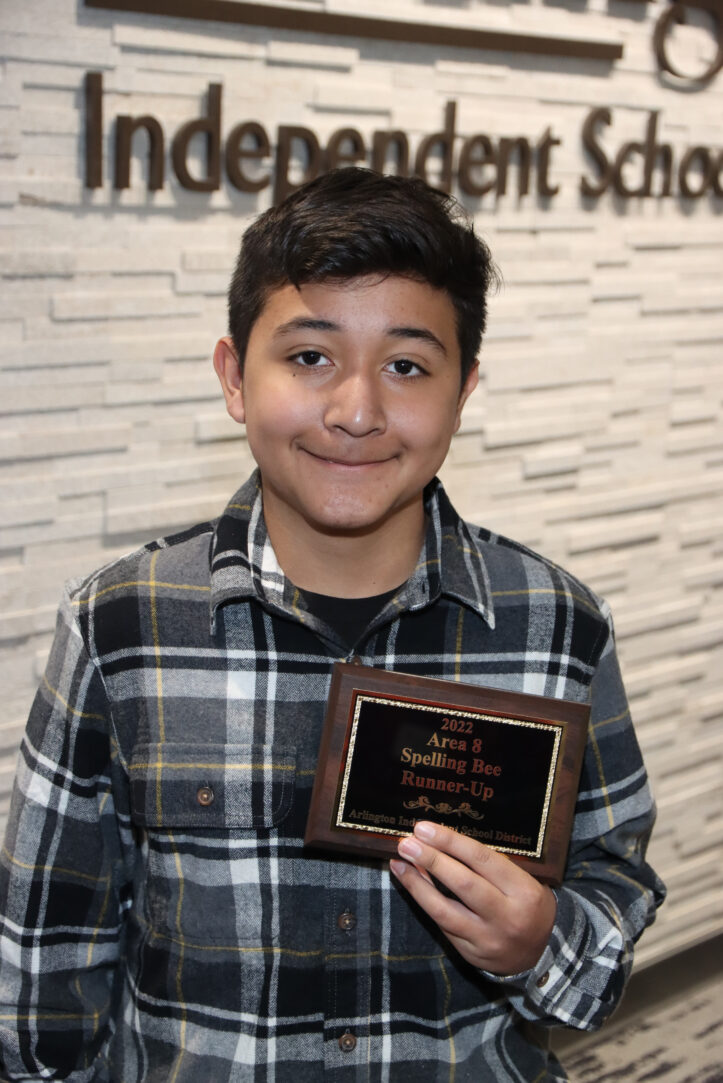 Williams, a seventh-grader, took first place over seventh-grader Leonardo Arroyo from Boles Junior High after nine rounds. His winning word was reggae, a style of popular music originating in Jamaica.
"I was surprised I got the word reggae in the last round," said Williams. "I was expecting it to be something way harder, but I'm happy I was able to knock it out.
Williams is no stranger to winning spelling bees with this being his second time heading to the regional. His first time making it to the competition was in third grade. He's won his school spelling bee every year since then. The star speller studies with his mom from 30 minutes to an hour every day, even on weekends.
Both students are looking forward to competing at TCU and plan to advance to the national spelling bee this summer in Washington, D.C.