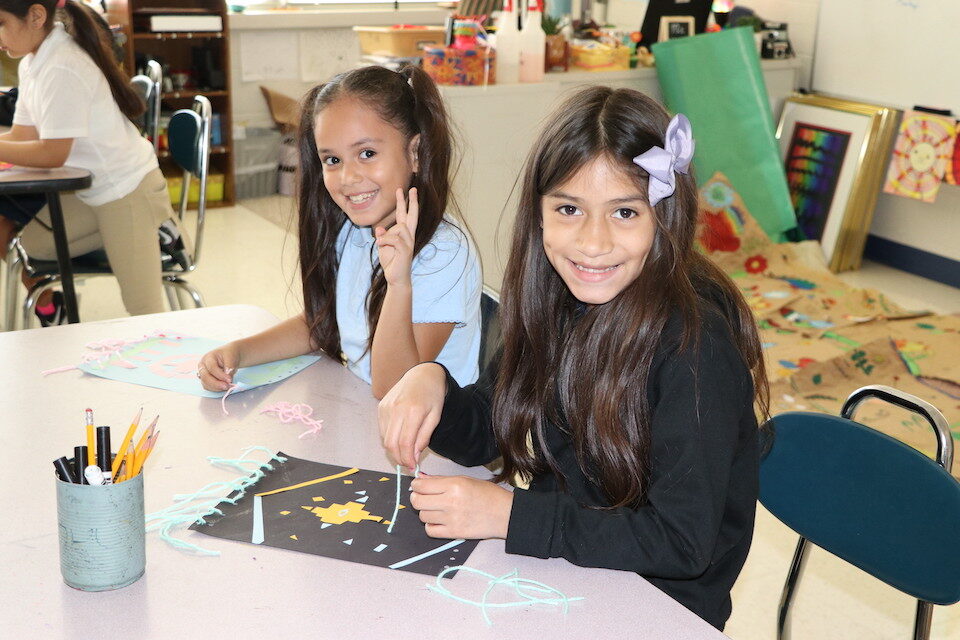 Thornton Elementary celebrates Hispanic Heritage Month
In the art room at Thornton Elementary School, third graders were busy getting ready for the big event tonight, putting the finishing touches on their Mexican carpets. Their artwork will be on display at the Thornton Elementary Hispanic Heritage celebration.
Alexandra was already ready.
"This is the shirt I'm going to wear tonight," she said proudly about her beautiful red blouse.
She's planning to compete in the Hispanic clothing competition.
"It's going to be huge," Thornton principal Alicia Rodriguez said about tonight's celebration for students and their families.
The event will include Sam Houston High School's mariachi and Ballet Folklorico, tamales and enchiladas, the dress contest, an el grito contest, lots of Hispanic-inspired artwork and student performances.
"The vast majority of our students are Hispanic – not just from Mexico, but also El Salvador, Columbia, Puerto Rico, Honduras and Guatemala," Rodriguez said. "We want to make them feel special … and it's a time for learning."
The learning has been going on all week as students have learned a song and dance in music and studied Hispanic culture in other classes.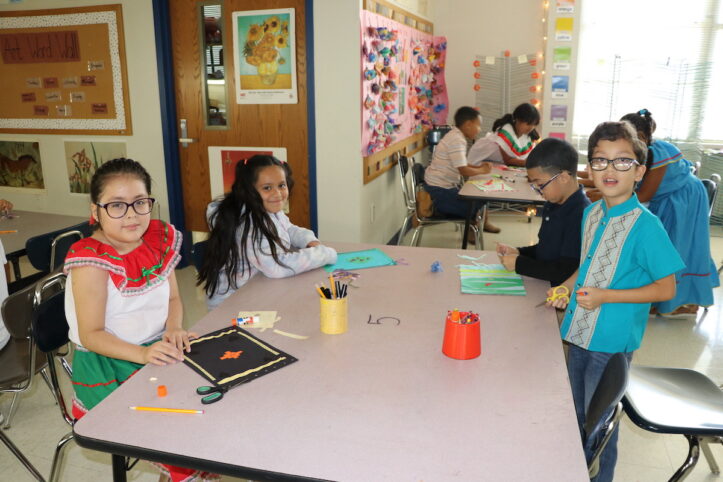 In Alexandra's art class, the Mexican carpets reflected what they had learned.
"We talked about Mexican rugs and where they come from and the shapes, patterns and colors," said art teacher Alysson Nava. "It's important for them to see representations of their culture in art."
The inspiration for the colors in Jackelyn's carpet was from a little closer to home.
"I have five cats," she said. "Some of them are black and some of them are gray."
Hence, a black and gray carpet with some blue representing the cats' eyes.
Stay tuned to the Looped In blog for more ways Arlington ISD is celebrating Hispanic Heritage Month.