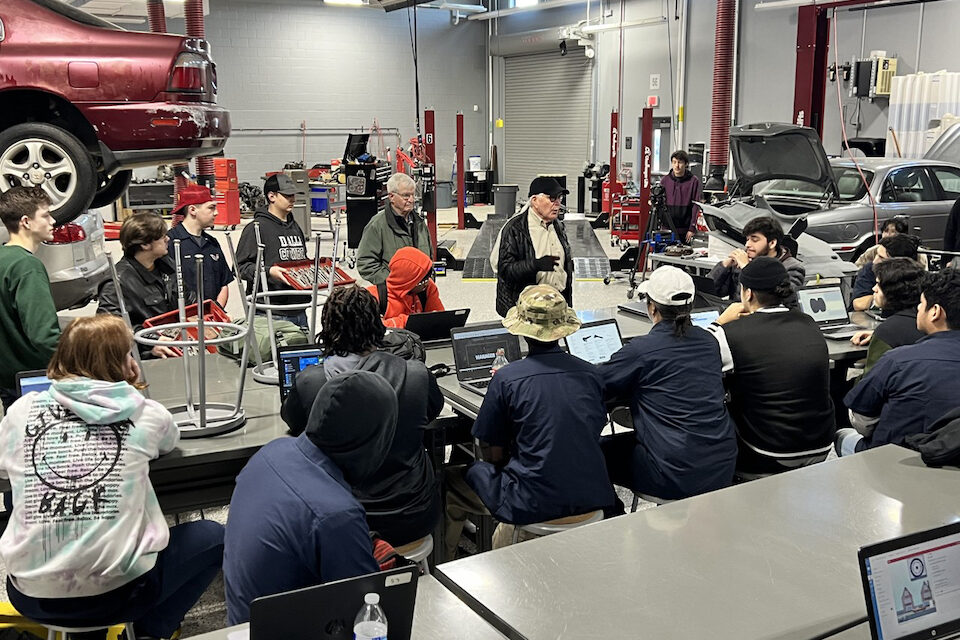 Cravens, Young and Dipert give more than tools
When Tom Cravens and Gary Young – two Arlington fixtures – wanted to donate some mechanic's hand tools to someone who might need them, they called Dan Dipert for advice. Dipert directed them to the building that bears his name, the Arlington ISD Dan Dipert Career and Technical Center.
But not really to the building – to the students in the building.
"These were extra tools I'd collected over the years," Cravens said. "We were hoping they would help with that program [at the CTC]."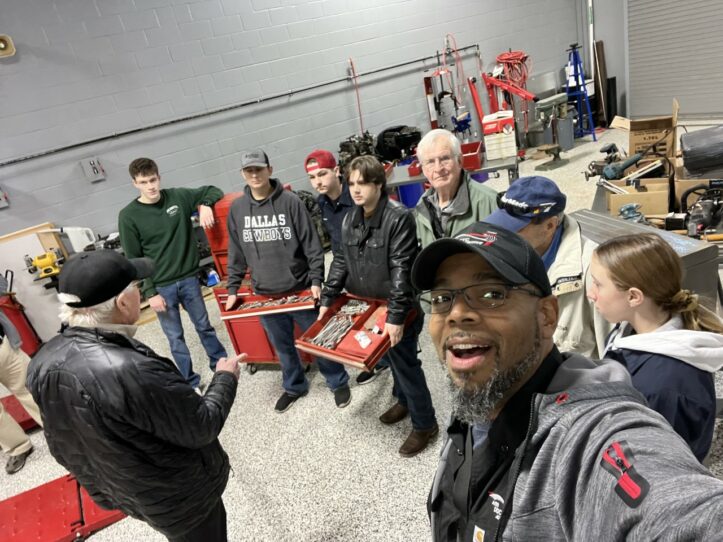 So, the three men showed up to the automotive shop at the CTC recently bearing the tools and presented them to the students.
Cravens and Young, classmates and graduates of Arlington High School in 1960, did more than just drop off tools that day. As they visited with the students, they shared a powerful legacy of hard work, community engagement and, ultimately, generosity. Their example is their greatest donation.
Cravens is well-known in Arlington for his successful professional career along with his community involvement. He was instrumental in helping Arlington redevelop downtown. Young's roots in Arlington are deep as well. His father was a mechanic in Arlington for many years, and then Young followed in those footsteps.
Jamal Harvey, automotive teacher at the CTC and now the district's fleet manager, appreciated the donation, especially since they don't have a lot of imperial tools. Most cars today use metric; however, older vehicles still require imperial. But even more than the tools, Harvey appreciated the trio's visit and talk with the students.
"The fact that people like Dan and Tom came to speak to the students means more," Harvey said. "The students see that reputable city citizens actually care about what they can and will become."
Thank you, Tom, Gary and Dan.