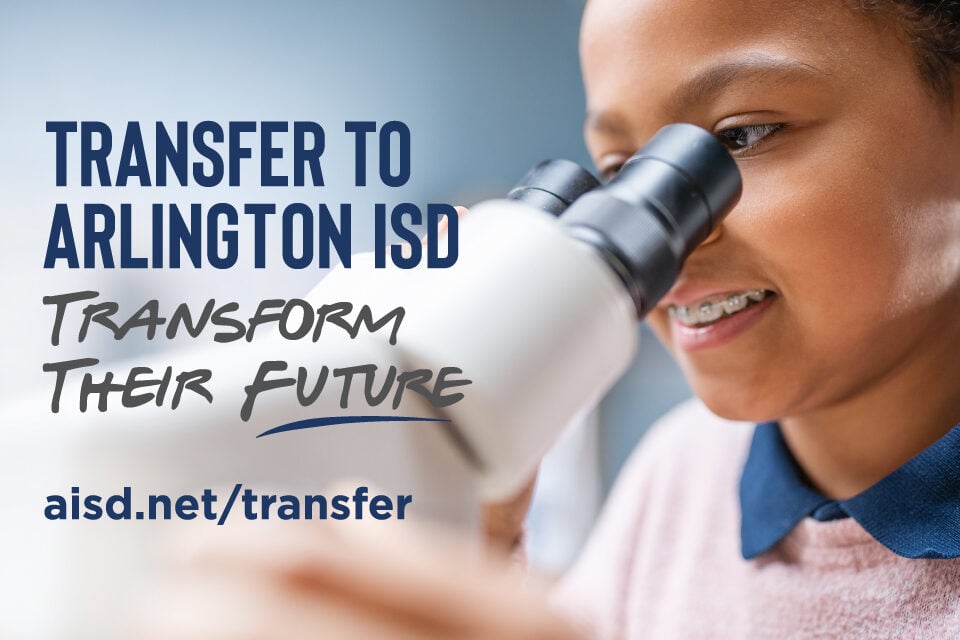 Transfer into or within Arlington ISD
The Arlington ISD is opening a special transfer window for the 2023-24 school year starting at 9 a.m. on Tuesday, March 28.
During this window, which closes on April 28, applications are accepted on a first-come, first-served basis where students can transfer within the district if there is space available. This is also the opportunity for out-of-district transfer students to attend Arlington ISD schools this fall. This is the same window for in-district and out-of-district transfers for our free pre-K program for the fall, too.
To find out all the information about the process, go to our transfer page here. This will also be the page where you can apply for a transfer starting Tuesday.