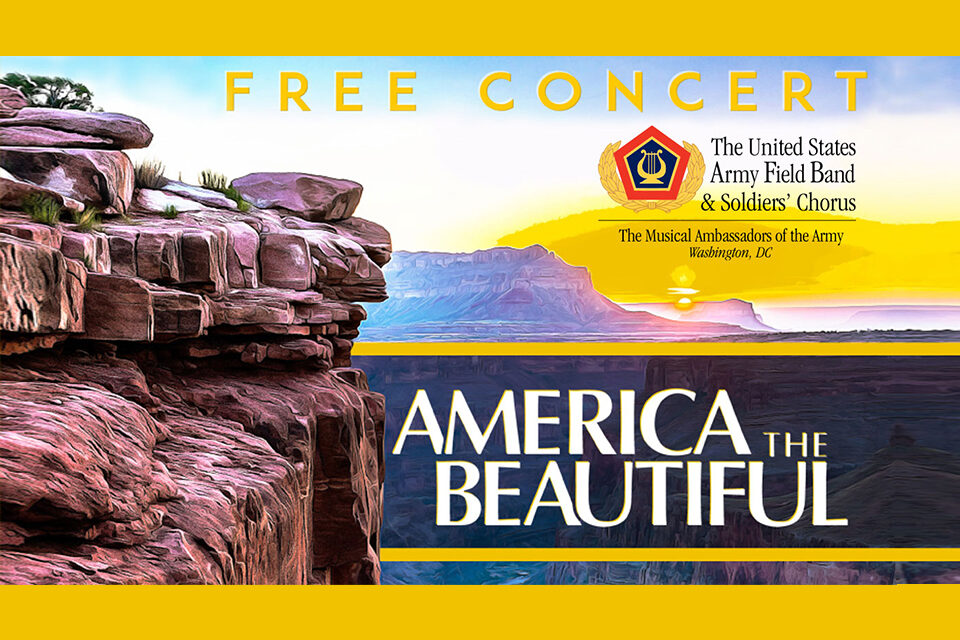 U.S. Army Band to Present "America the Beautiful" in March
The U.S. Army is the largest military branch known for protecting and defending our nation, but did you know some of the Army's most respected soldiers are musically inclined, too?
Now's your chance to see it for yourself because the U.S. Army Field Band is coming to Arlington on Saturday, March 5, to perform at the Arlington ISD Center for Visual and Performing Arts (CVPA) for free.
The band and chorus will present "America the Beautiful" as a celebration of everything there is to love about our country. Although based in Washington, D.C., the group is going on a spring tour to show off their talent hitting Texas, California, Arizona, New Mexico and Oklahoma.
When choosing tour dates and cities, the district's newly-built CVPA was suggested as a venue. For nearly 70 years, the 60-member band and 29-member chorus have performed regularly at some of the most famous concert halls in the world, and now the CVPA will join that list.
"They were informed by people from different cities that they needed to check out the CVPA," said CVPA director Christopher Bryant. "This is a well-known, internationally acclaimed group. To have the opportunity to host their performance for our district and community is something we could not pass up. I am looking forward to our guests experiencing a stellar performance.
Getting to experience the band and chorus for free right in your backyard is a once-in-a-lifetime event, so don't wait to grab tickets for you and your family and friends. Attendees are limited to six tickets per order.
The concert will begin at 7 p.m. on March 5, but early arrival is suggested. To secure your tickets, head to aisd.net/cvpa or call 682-867-9721 for more information. Learn more about the Army Field Band and Soldiers' Chorus at armyfieldband.com.