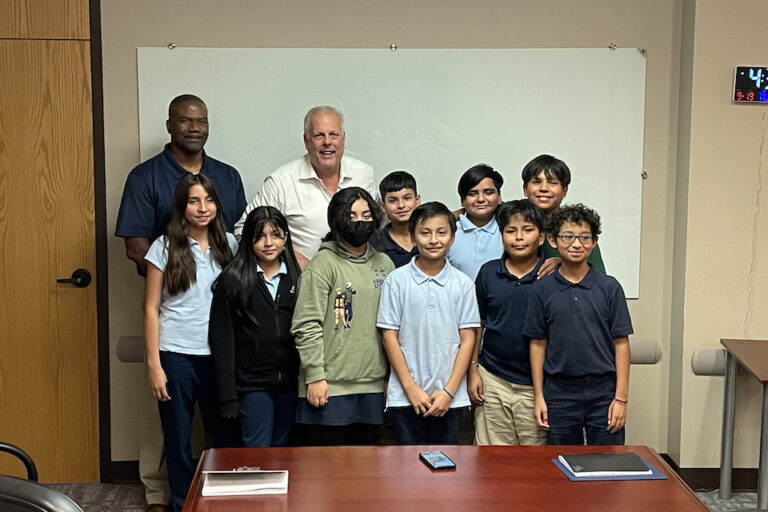 Webb students meet twice with the mayor
Students at Webb Elementary made sure their voices were heard when it came to their concerns about safety and getting across Cooper Street when coming to and from the school.
The City of Arlington was listening.
Next spring a pedestrian stoplight will be installed to allow people to safely get across Cooper by the school.
It's all because of the work of the gifted and talented students at Webb Elementary. They met with Arlington Mayor Jim Ross last spring to raise their concerns and show off their designs for a proposed pedestrian bridge over Cooper.
Last week Ross and public works director Keith Brooks brought the students back for a follow-up visit. While expenses and the lack of foot traffic make a pedestrian bridge not feasible, the students will get a pedestrian light like the ones Arlington High School and Lamar High School have.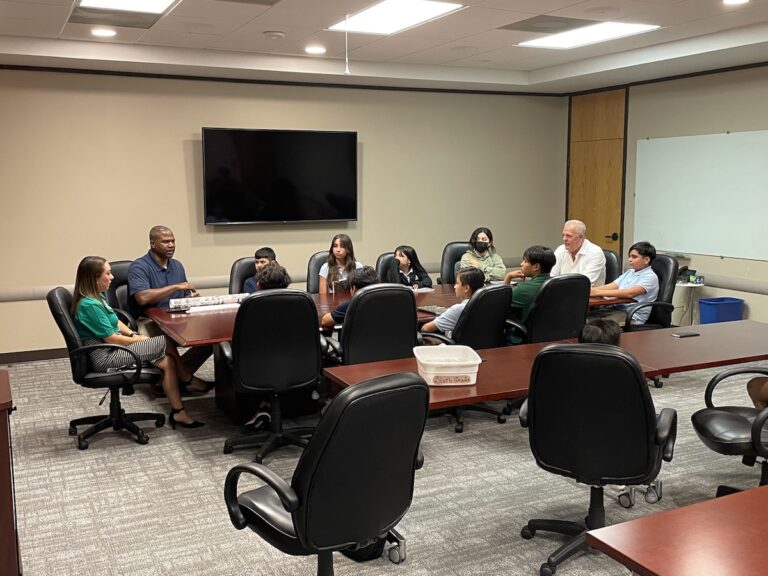 "This says a lot about these kids," Ross said. "It's really special. I wanted to make sure these kids didn't think we forgot about them, that what they did mattered and does matter. They are part of something. It will be good."
Brooks said the city studied the traffic patterns on Cooper by the school. With the need for something to slow traffic down, the city applied for a grant and received it. The pedestrian signal will be in the same place the crossing guard currently is. The crossing guard will stay on duty during regular hours with the signal supplementing it.
Webb principal Evelyn Navarro-Gaspar was happy to see her students' work pay off.
"I'm glad that their ideas led to a pedestrian signal," she said. "I'm very proud of our students. It started as a project for their gifted and talented program. But where it led is absolutely amazing."
Four students who were on the project when they visited the mayor last spring were able to make it back last week. They received letters from the mayor thanking them for their dedication to the project.
Alonzo Salinas, who is now a sixth grader at Webb, will be able to see the new signal in action before heading to junior high.
"It's going to be a lot safer for us to cross Cooper Street because a lot of people go over the speed limit," Salinas said. "I was nervous the first time we came here. But when we came back this time, I thought something would be done."