VISION
To be a trusted partner that ensures growth & success for all learners.
MISSION
To provide an inclusive, research-based curriculum aligned with effective instruction for relevant learning experiences.
The Curriculum & Instruction Department, as part of the Teaching & Learning division of Academic Services, services the four core content areas; English Language Arts & Reading (ELAR), Mathematics, Science and Social Studies. The department designs, implements, monitors, supports, and evaluates learning for students and educators that aligns to the state curriculum standards, the Texas Essential Knowledge & Skills (TEKS), using research and evidence-based instructional practices, and the district strategic and improvement plans so that 100% of AISD students graduate exceptionally prepared for college, career, and citizenship.
The Curriculum & Instruction Department also designs viable curriculum and curriculum-based assessment for each core subject, provides instructional support and resources to teachers and targeted campus assistance through district-wide professional learning. Opportunities for continuous improvement and learning for teachers occurs throughout the year so that teachers can refine their craftsmanship, pedagogy, and instructional strategies to impact their students daily.
CURRICULUM
C & I provides teachers with a variety of curricular resources for each grade level and content area through Curriculum Central to aid in their intentional and purposeful planning. These documents include Year-at-a-Glance (YAG), Scope & Sequence for K-2, Preview Videos, Unit Overviews, Instructional Focus Documents (IFDs), Unit Summative Assessments, and STAAR resources for STAAR tested grade levels and content areas.
CAMPUS SUPPORT
Through the Continuous Improvement Cycle, campuses have opportunities to engage in customized support to meet the diverse needs of their students and teachers. This support cycles in 30-day durations. The C & I Department reviews these requests on a weekly basis.
PROFESSIONAL LEARNING
C & I provides a multitude of professional learning opportunities to meet the diverse pedagogical needs of AISD teachers. Sessions are categorized as Foundational or Advanced and are available in a variety of ways including face-to-face sessions, recorded videos, and presentations, and blending learning opportunities.
Department Contact: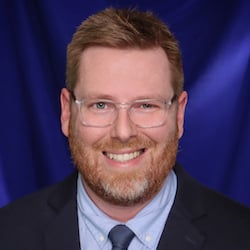 Jordan Ferguson
Coordinator
ENGLISH LANGUAGE ARTS & READING
(682) 867-9399
jfergus3@aisd.net