Mission
To establish Arlington ISD as the leader in energy conservation through environmentally responsible behavior; energizing awareness, generating saving opportunities, and campaigning energy efficiency through education, student participation, and goal-oriented campaigns.
Overview
AISD ENERGY MANAGEMENT OVERVIEW
The single most expensive commodity purchased by the AISD is energy. It is our goal, in fact our charge, to consume energy as efficiently as is possible without creating a negative impact on the learning environment.  We as a district can only succeed by involving all of the students, faculty, staff, and administration in our energy conservation efforts.
The Facility Services department is responsible for developing and implementing guidelines to manage our consumption of electricity, natural gas and water. A major tool is the  computerized Energy Management System (EMS). This system permits us to monitor and control the air conditioning systems in the majority of the district's facilities.
It is not our intent to adversely affect the indoor environment or personal health of our customers.   Use all the energy you need, but do not waste it.  Remember, no reduction in energy use is too small to capture, so please when possible, turn off lights; close exterior doors and windows; turn off computers, printers, and office equipment when they are not needed; and report water leaks and dripping faucets to the Facility Services Department.
If you have any questions or ideas at any time, please contact the Energy Manager.
---
Announcements
To our TEACHERS!
We know the work you all are doing is critical to our students. We have seen firsthand the challenges you have faced and we want to support you in any way we can.  
This year our focus will be to keep up the work you all have done over the years to conserve energy and resources; we are doing our best to continue your efforts.
If there is anything you need during this time, please let us know.
Thank you for everything you do!
ARLINGTON ISD ENERGY MANAGEMENT PROGRAM MAKES EVERY DAY EARTH DAY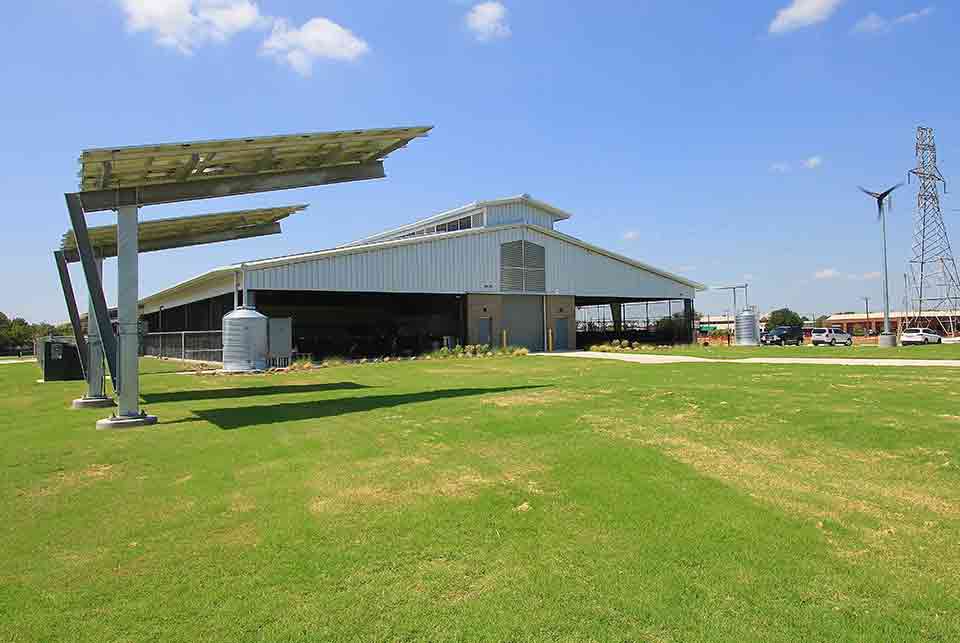 ARLINGTON ISD CONTINUES TO PUSH ENERGY MANAGEMENT ON 50TH ANNIVERSARY OF EARTH DAY
Today is the 50th anniversary of Earth Day, a day designed to raise awareness about the negative impact our actions can have on the environment and to promote transformative change that benefits the planet. In the Arlington ISD, pursuing the principles behind Earth Day is an everyday pursuit.
"The district's energy management goal is to continuously improve energy efficiency and reduce the resources we use by establishing and implementing effective energy-saving strategies districtwide while providing a safe and comfortable learning environment," said Danny Helm, AISD Energy Manager. "Through our districtwide energy committee, the program brings awareness to all of our students, faculty, staff, and administration on the impact their actions have on our environment for future generations."
The district's energy management program, started in 2011, is making a huge impact in the district's energy consumption. Here are just four highlights of the program's success. continue reading...
ENERGY STAR
The AISD Energy Management Team would like to congratulate the 60 campuses that received the Energy Star Certification from the EPA! The work that you all do to save energy in your buildings is the key to proudly saying, "We are an Energy Star Certified Campus"! Thank you for all of your hard work over the years since the energy committee began to strive for campus participation in the Turn-if-off campaign. Please click on the Energy Star logo below for a full list of certified buildings. You are all the TRUE Energy Stars!
Contacts
| | | |
| --- | --- | --- |
| Name | Role | Telephone |
| TBA | Energy & Sustainability Manager | (682) 867-7655 |
| Tricia Alford | Energy Specialist/Scheduling Inquiries | (682) 867-7601 |
| Jen Thiem | Energy & Sustainability  Clerk | (682) 867-7646 |
| Deda Padilla | Facility Rental Clerk | (682) 867-7710 |
| Energy Ideas | Send us your energy saving ideas |   |