Overview
In an effort to provide a platform to share the District's energy initiatives and receive feedback from our teacher and staff constituency the Arlington ISD Energy Committee was formed in order to:
Generate awareness of energy savings opportunities in the district
Receive and evaluate energy savings ideas
Provide constructive feedback on plans or policies
Advocate energy efficiency within their school with all stakeholders
Act as their school's advocate in committee meetings
Even with the addition of over half a million square feet of additional conditioned space, our district has seen tremendous savings in our utility costs. Because of that savings, the utility budget went from 15.5 million dollars in 2010-11 down to 11.8 million dollars this year. I'd call that a success!
Committee Members:
Attend and participate in district-wide meetings (3 meetings per school year)
Focus on faculty and staff awareness through end of 2022-2023 School Year
Assist in Student Awareness Campaign for 2022-2023 School Year
Receive and Review District Report Cards and Utility Updates
Communicate with their school and share School Energy Report Cards
Provide constructive feedback on committee activity
Thanks for your support in saving critical district dollars!
2021-2022 Energy Committee Grants & Awards
2019-2020 Energy Committee Awards
Thank you everyone for your participation on this year's energy committee. Although we were unable to finish out the year and have our Awards Ceremony at the PDC to celebrate your accomplishments, we still wanted to say thank you! Please take a minute to watch our "Virtual Awards Ceremony".
2018-2019 Energy Committee Awards Ceremony

On Monday, May 13, 2019 we hosted our Annual Energy Committee Awards Ceremony to show our appreciation for all the Energy Committee does throughout the year! Our Energy Committee members help spread awareness and promote conservation. We would like to extend thanks to everyone through the district that takes the time to turn off their lights or unplug that fridge before a long break..."because it is the right thing to do"! So many people did an amazing job this year! Please see our full presentation & album here.
Overall Winner for 2018-2019
Short Elementary School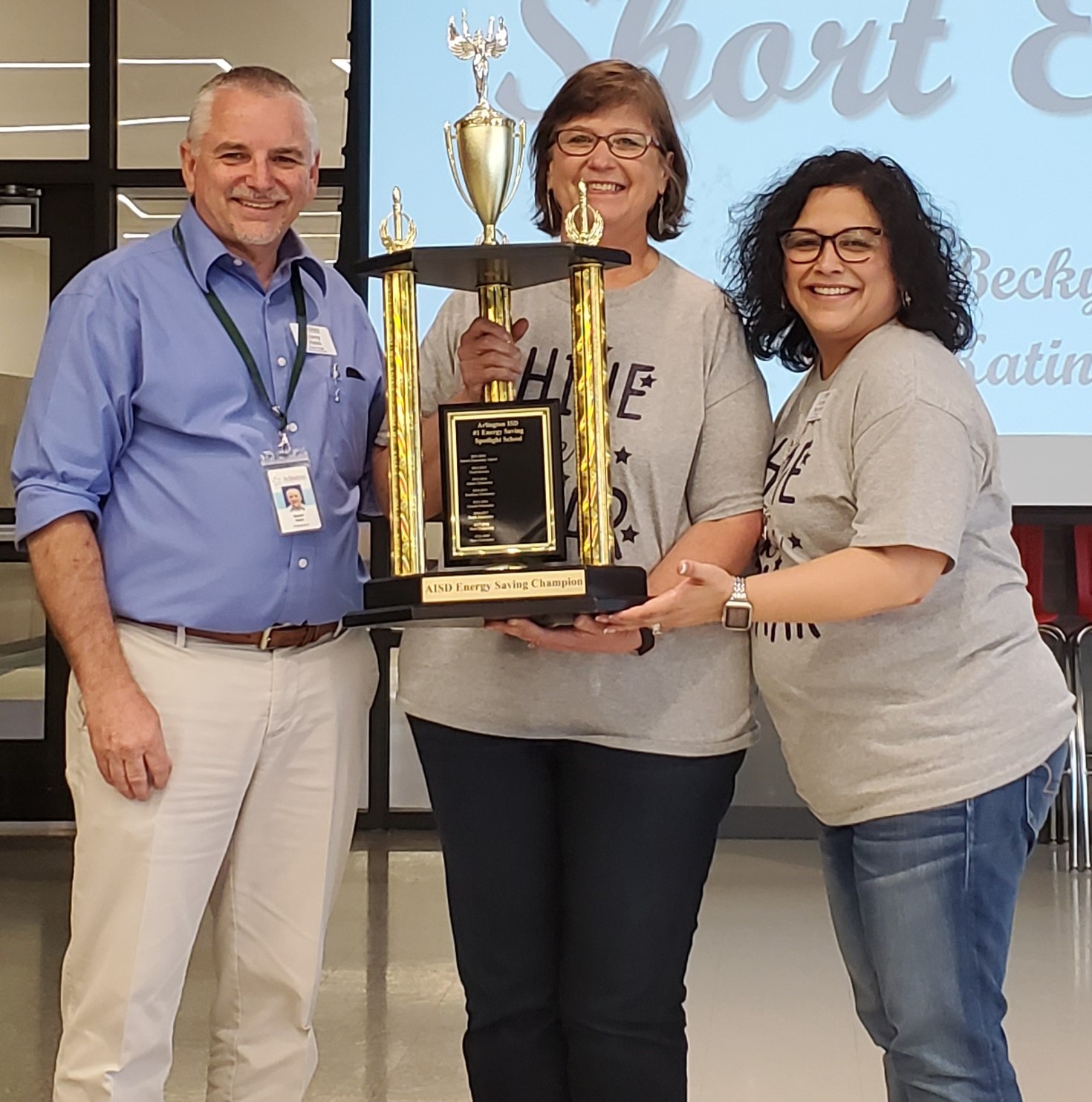 Pictured (from left to right): Danny Helm, Becky Bronstein and Katina Martinez
Participation Point Champions
Peach Elementary & Pearcy Elementary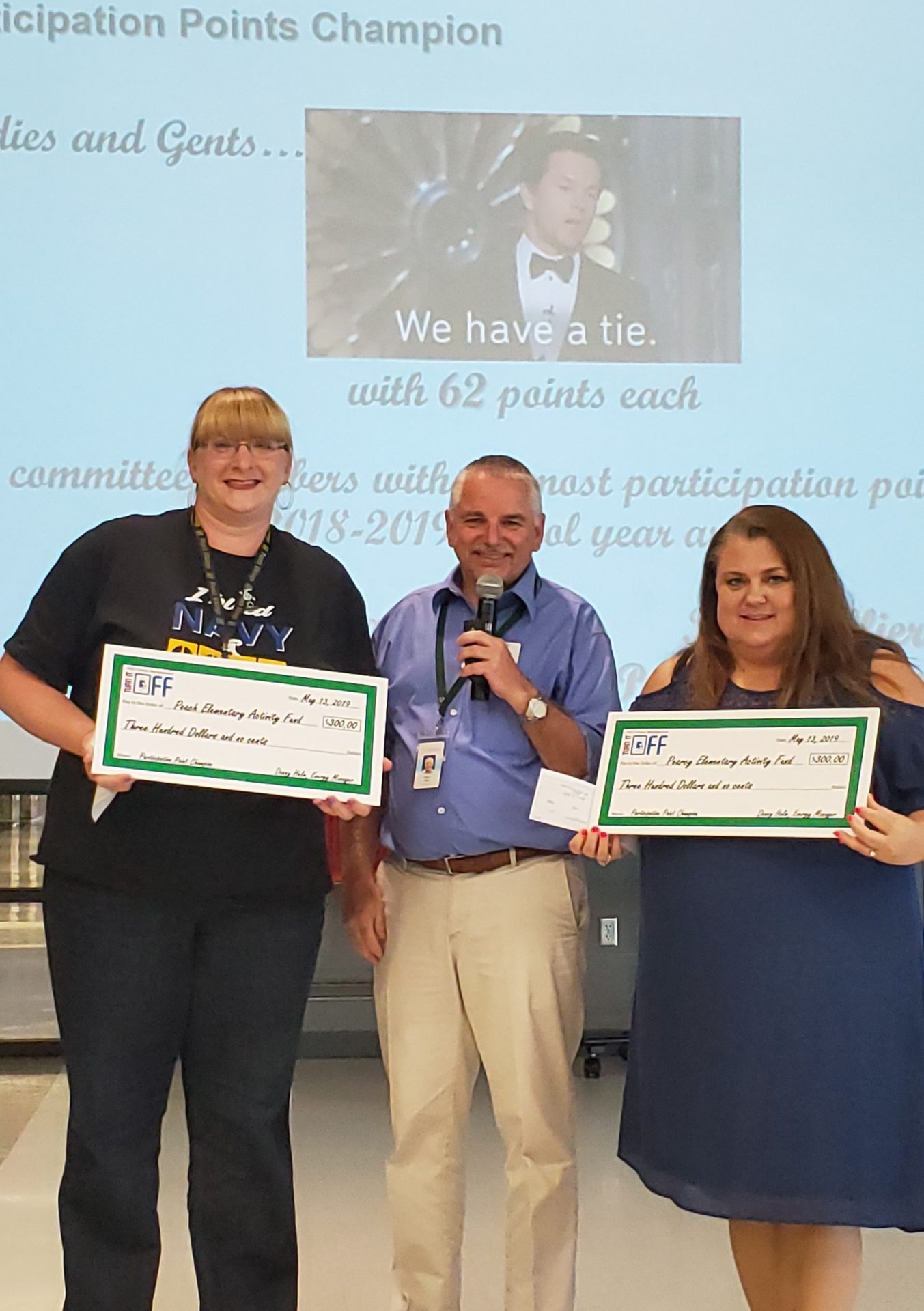 Pictured (from left to right): Stephanie Davis, Danny Helm, Keri Collier

Elementary School (1st)

Elementary School (2nd)

Elementary School (3rd)

Short Elementary


Pictured (from left to right): Danny Helm, Becky Bronstein, Katina Martinez

Pearcy Elementary


Pictured (from left to right): Danny Helm, Keri Collier, Yolanda James

Peach Elementary


Pictured (from left to right): Danny Helm, Stephanie Davis
Junior High School

High School

Auxiliary Building

Boles Junior High


Pictured (from left to right): Danny Helm, Greg Smith, Scott Gutkowski

Juan Seguin High School


Pictured (from left to right): Danny Helm, Angelita Clay

Administration


Pictured (from left to right): Danny Helm, Martha Edwards
2019 Super Saver 5k Fun Run
Even though this year we almost got rained out we still had a successful race! Thank you to everyone who signed up to support energy awareness!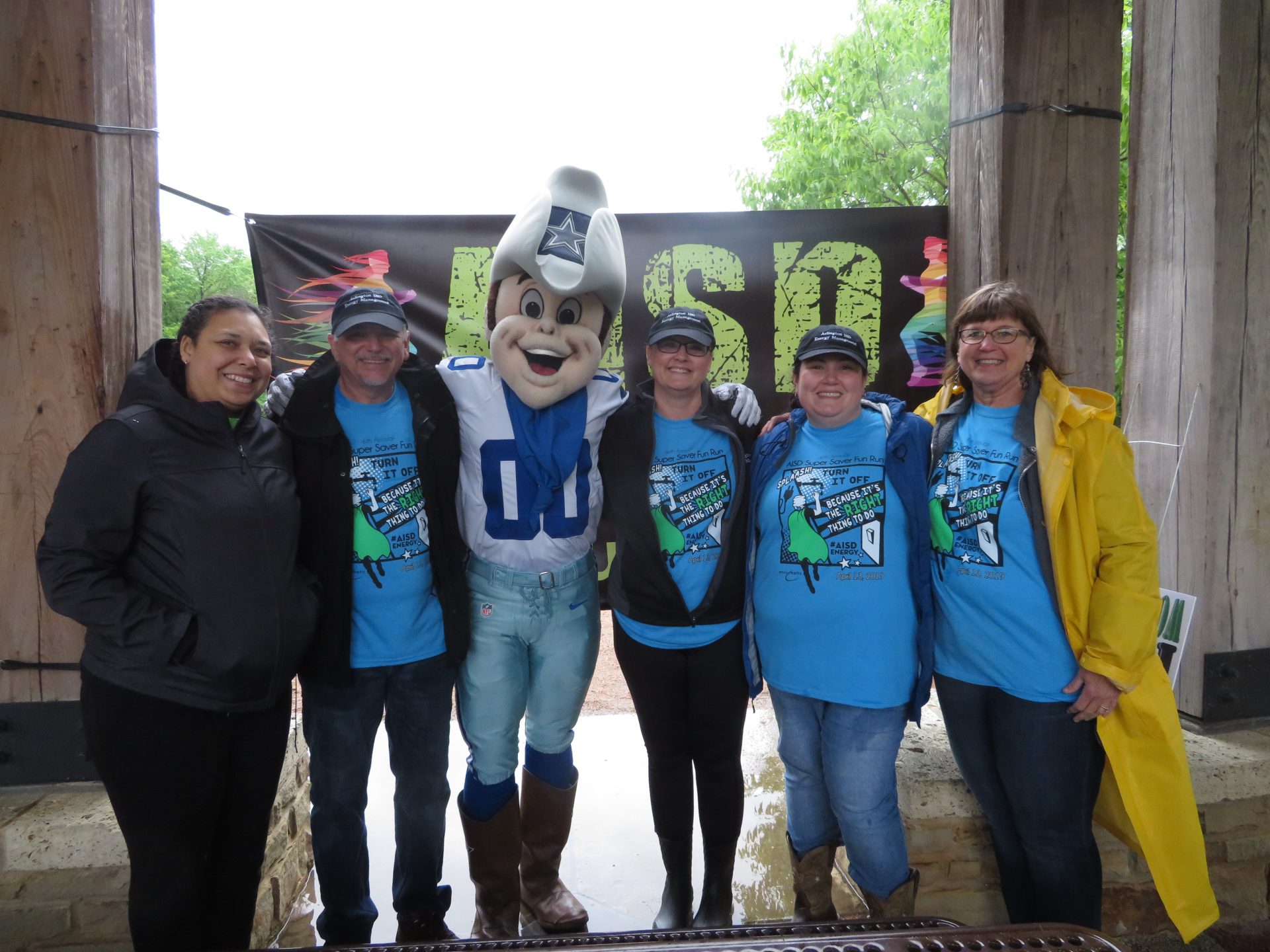 OVERALL MALE
OVERALL FEMALE
LARGEST TEAM
GUILLERMO DUQUE
with a time of 18:37!!
FELICIA MARTIN
with a time of 19:01!!
ADAMS
with an astonishing 108 people!!
Full results are available here! 
See photos from the race!