Capital Needs Steering Committee moves closer to recommending a new bond program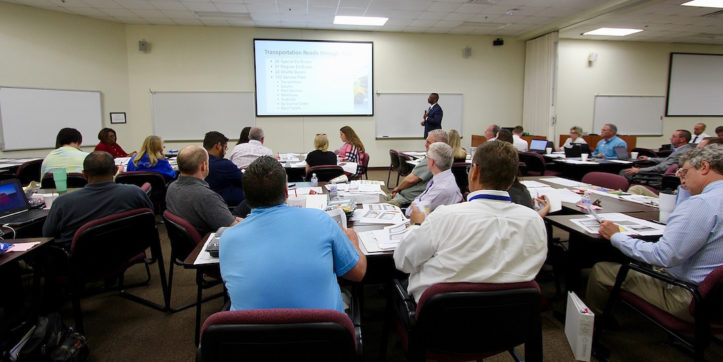 May 15, 2019 – The Capital Needs Steering Committee (CNSC) met last night as it moves closer to making a recommendation for a new bond program. One more meeting is planned before the committee makes its final report to the AISD Board of Trustees in June.
In this meeting, subcommittee recommendations for the future bond program in the areas of fine arts, transportation, and safety, security and technology were presented, discussed and given consensus approval. Then David Sturtz, of Cooperative Strategies, presented the results from the community dialogue meetings and survey in April and addressed updates to the current list of bond program priorities in the area of facilities. He also highlighted population changes in Arlington over the last five years and how that impacts the school district. Small groups then discussed the facilities list and offered input and suggestions.
The CNSC will have a final discussion of the facilities recommendations at its June 10th meeting and will take a final vote on the facilities recommendations that the committee will include in its report to the Board. 
The Capital Needs Steering Committee (CNSC) is a volunteer committee comprised of community members and AISD staff charged with evaluating and prioritizing the district's capital needs, which includes evaluation of buildings, transportation, security, technology and more, through 2025. Through a series of meetings, community dialogues and surveys, the committee is reviewing and analyzing the district's own capital assessment and listening to the community's priorities and questions. In June, the committee will report its findings to the AISD Board of Trustees and potentially offer a recommendation for a bond program to fund the priorities.