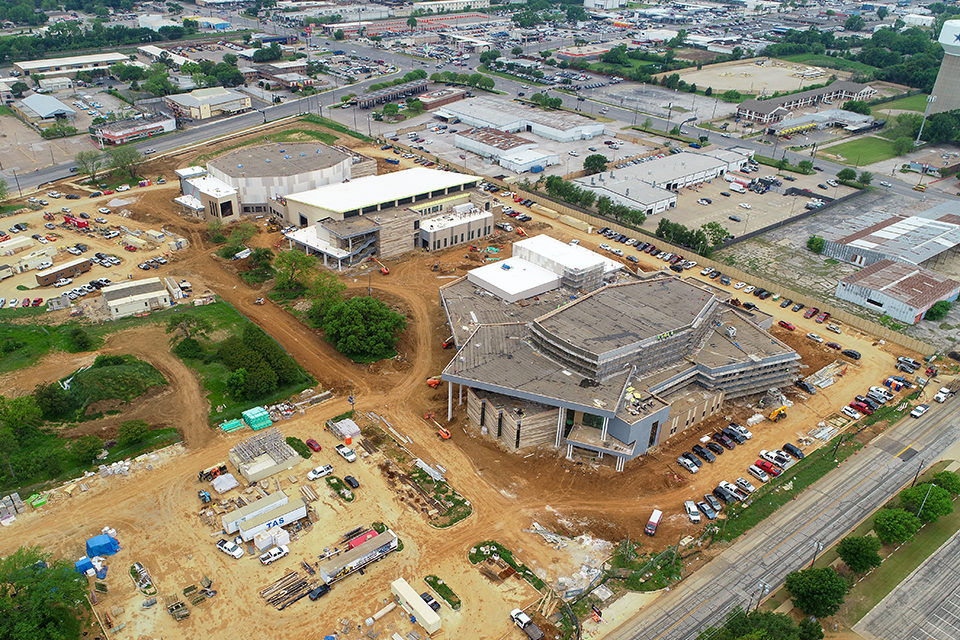 The Future Of Arlington ISD's Arts And Athletics Complex Is Coming Together
Check out this virtual tour of the future Arlington ISD Arts and Athletics Complex. Great progress is being made on the new construction of the Center for Visual and Performing Arts Center and the Athletics Center.
The buildings are now dried in, meaning the roof is on and they have permanent power. Exterior windows are being installed so the buildings can be sealed and conditioned, which will clear the way to start the interior finishes.
In the Athletic Center's natatorium, the first pool panels were installed this week. Check back here next Friday for photos.
The Center for Visual and Performing Arts will serve the entire district, grades Pre-K-12, with world-class performance and demonstration venues. It will include a 1,250-seat concert hall, 425-seat theater, classroom space, art and dance studios, instrument repair center, and art gallery.
The Athletics Center once new construction is completed will give the district its first-ever natatorium. The natatorium will include a 50-meter pool with moveable bulkheads, a diving area, a warm-up pool and seating for 1,000 spectators. In addition to the natatorium, the Athletics Center will house a 1,200-seat arena for competition wrestling, basketball and volleyball. The space will also be used for a new elementary gymnastics program.