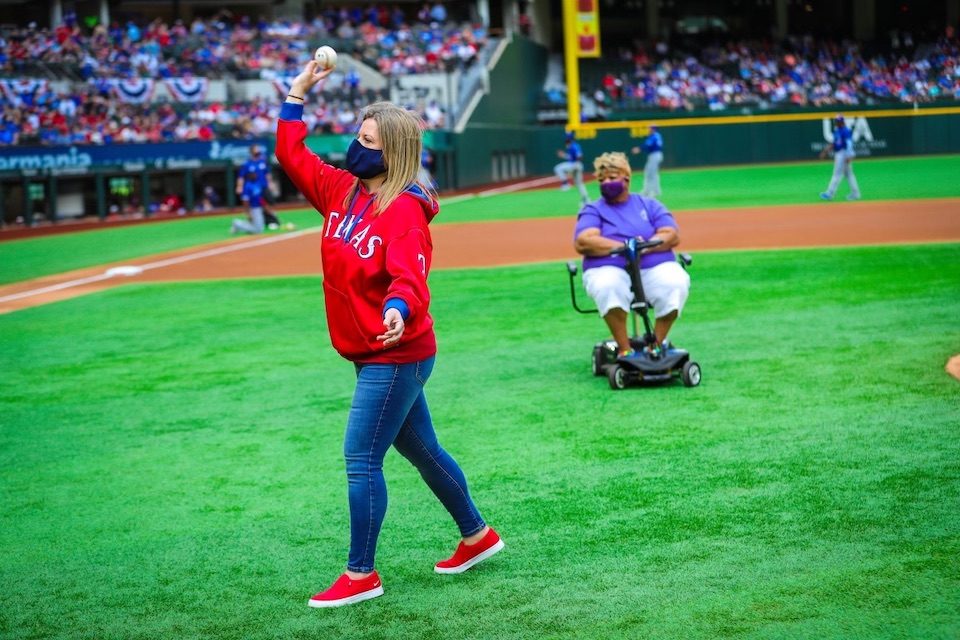 Let's go down memory lane!
So many great things happened in the Arlington ISD in 2021. It's hard to pick our favorite, so we didn't. Instead, we picked a few of our Favorite Things of 2021 to give you an idea of all the awesome stories that come through our district. Thank you for doing great things and making it easy for us to spread the word. Here are a just a few of our favorites from 2021 in no particular order.
Arlington High senior Ladasia Rhone set an attendance bar that can't be topped. That's because Rhone, who graduated in June, capped her Arlington ISD career with perfect attendance from kindergarten through 12th grade. That included navigating a senior year that was interrupted by COVID-19 concerns.
If you're not from Texas, you might not know how seriously we take our Homecoming mums. But even if you are, sometimes things defy explanation. The mum created by our special education department to raise awareness for breast cancer did just that. It received attention from around the world – literally. According to Guinness, it was the world's largest Homecoming mum.
Dunn Elementary teacher Audrey Simmons knew she'd be representing teachers when she attended the Rangers first home opener in front of fans at Globe Life Field. What she didn't know was that she'd be throwing out the first pitch. But that's what happened when Simmons was called on in relief after a last-minute scheduling conflict.
Well, maybe Peach Elementary librarian Michelle Quigley wasn't exactly a TV star, but she is a district star for sure. Quigley was in the virtual audience for a taping of the "Kelly Clarkson Show." She was there because she was awarded a grant from the Laura Bush Foundation of America's Libraries. That was just one of two grants Quigley won, bringing in more than $11,000.
What would the holidays be without some tears. For the Arlington ISD, those were provided at Martin High School's graduation when Allie Shaffer was surprised by her United States Marine brother Triston.
Zoey the dog is having a happy holiday season. That might not have been the case without the help of Wood Elementary kindergartener Hunter Pollard. Hunter lent rescue
workers his skateboard to help free Zoey from a storm drain. It helped make a difference as Zoey was rescued and Hunter was honored for his efforts.
Seguin High School senior Ali Gutierrez wasn't thinking about herself at a cross country meet when she saw an injured athlete from another school. Instead of worrying about her time, Gutierrez made sure the other runner was OK and helped her get to a trainer.
Remember you can always keep up with happenings in the Arlington ISD on our Looped In blog.