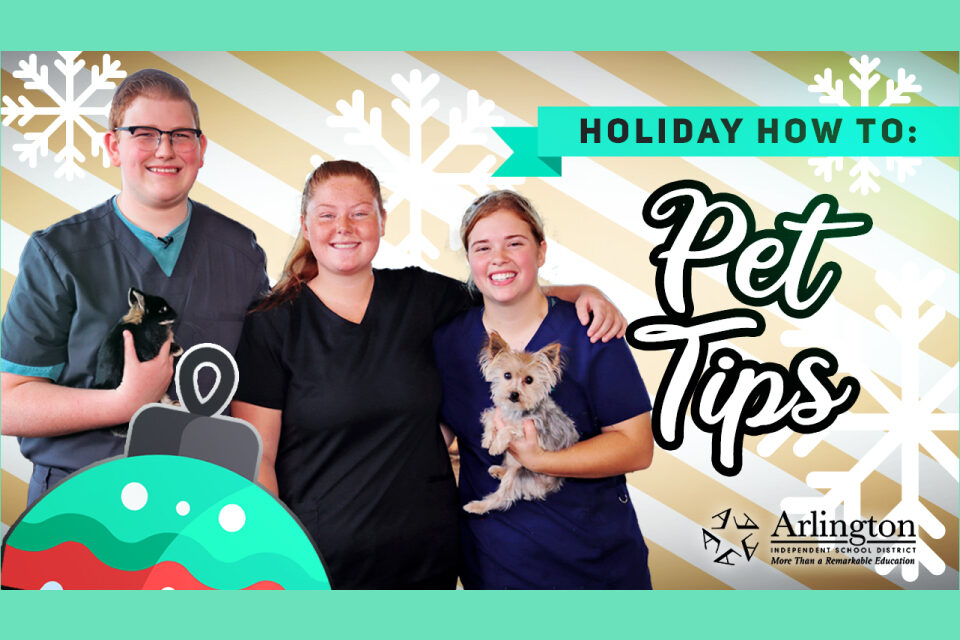 Winter is here. With temperatures dropping, we all know how to bundle up. But what about your pets? They get cold, too. That's why Arlington ISD's Ag center students have several tips to help you take care of your pets in the cold winter months.
Do you have a dog or a cat? Or even a bunny? Our three animal experts have you covered.
If you have an outdoor cat, Martin High School senior Kenzie Feist shows you how to easily construct an insulated shelter to keep your cat – or stray cat hanging around your home – warm.
The cold can be too much for some dogs, especially little ones without much fur. So, Martin senior Taylor Foster suggests making a sweater for your little furry friend out of a warm sock. Just cut off the toe section of the sock and cut a couple of holes for the front legs, and your pooch is good to go.
A sock won't work if you have a rabbit for a pet though. But according to Arlington High School senior and rabbit expert Ryan Smith, it's just as important to keep pet bunnies warm. He says to protect rabbits from the wind and provide them straw or hay so they can build themselves a warm nest.
No matter what kind of animal you have for a pet, it's important to understand how they respond to the cold and what needs they might have to stay healthy throughout the winter. So check out our tips! 
The Arlington ISD's ag students wish you – and your pets – happy holidays!