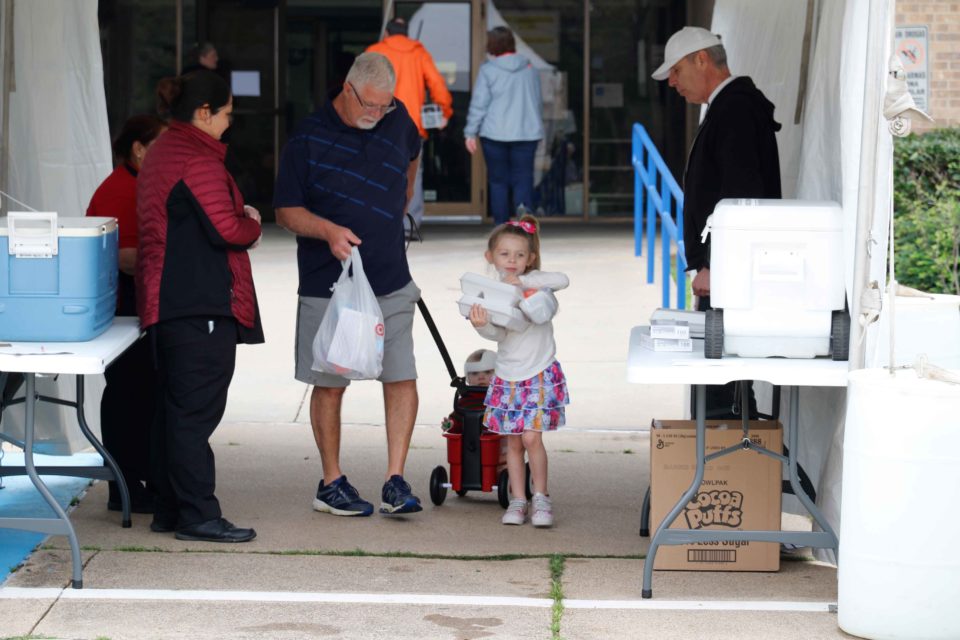 Arlington ISD Providing Meals For Students
The Arlington ISD has essential employees working during the school closure due to the Coronavirus outbreak providing meals.
Few teams are more essential than the 600 members of the food and nutrition services department who are making sure students are fed at 23 locations daily.
"Our entire department truly understands what our mission is," food and nutrition services director David Lewis said. "We want to be a blessing to our community and when you see something like this, you know you've reached it. We're grateful that everyone is committed to our children in the community."
Lewis was at Short Elementary Monday making his rounds and overseeing a project that started coming into place just last week. Meals were ready for approximately 7,000 students at 23 locations for drive-thru and walk-up pickups at schools like Short Elementary and Sam Houston High School.
Student Meal Locations
There are locations throughout the district for the student meal program and the numbers of meals and locations can be adjusted higher or lower based on the demand. The only requirement for pickup is to have the students 18 and under with you for meal pickup. Each student receives a hot lunch and a cold breakfast for the next day.
The district also is minimizing waste as the cold breakfasts are kept under refrigeration and can be used the next day. The lunches are also separated into hot and cold portions. The hot portion is batched cooking and can be adjusted by the volume of participants from the previous day.
Logistically pulling off the Student Meal Plan took a lot of work and a lot of help from many Arlington ISD departments. The plan started taking shape last Thursday night and with the help of departments like facility services, finance, and security, families were able to roll through the locations Monday and begin getting meals.
"It's a tremendous undertaking but one that's very important to our community," Superintendent Dr. Marcelo Cavazos said. "We know that we have to make sure our students are healthy and fed. This is just another step in that process."
Student Meal Plan
The student meal plan also helps keep Arlington ISD employees engaged with some familiar faces. All of the hot lunches are prepared on-site and the schools that are the host sites have their regular food and nutrition service crews working at that campus. For the employees who don't work at a host campus, they work at other sites preparing breakfast kits.
While the majority of the nearly 60,000 Arlington ISD students are eligible for free and reduced lunches, the student meal plan is for everyone. Families don't have to pick up meals at their home schools, and they don't have to be Arlington ISD students. It's more about helping everyone in a time of need.
"It's vitally important to our children and our community to know there's something available," Lewis said. "That's a big concern a lot of people have. We are just one level, too. There are other organizations and churches trying to feed families. We are fortunate to know what we do gives comfort to the community and meals to our children."
Learn more about the Student Meal Plan at the Arlington ISD Coronavirus website.