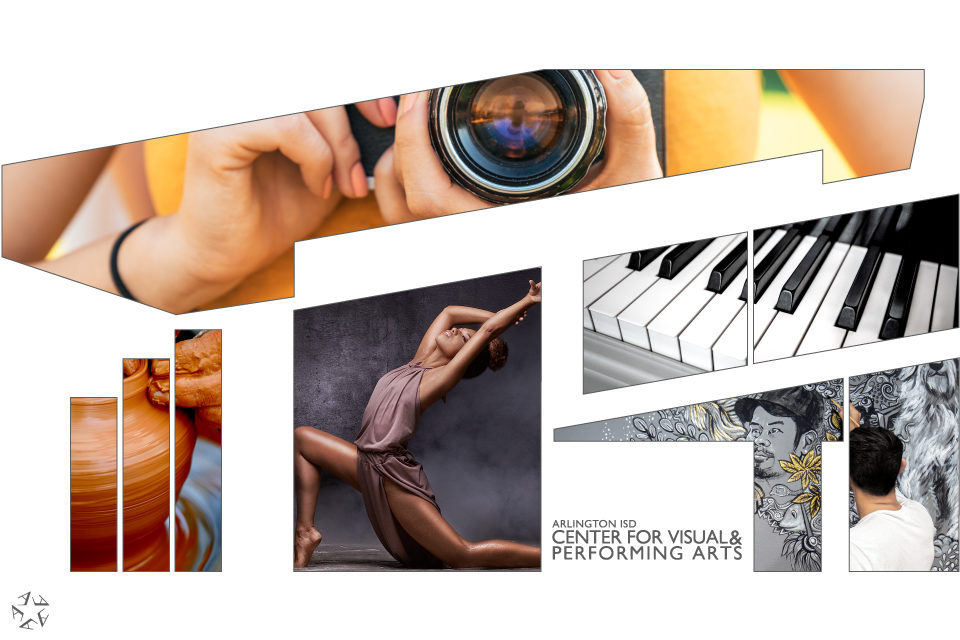 Students Can Explore Their Artistic Potential at the Center for Visual and Performing Arts
The Arlington ISD's brand new Center for Visual and Performing Arts (CVPA) is opening this school year and bringing new courses and opportunities to high school students from across the district. Additionally, programs at the new state-of-the-art center will give students from 9th-12th grade the chance to explore their artistic potential in music, art and dance. Moreover, Arlington ISD students will learn from a team of professional educators and instructors in a world-class venue.
"Our instructors are experts in their fields with tremendous experience," said Cathy Isaacs, dean of instruction for the CVPA. "Our classes will open doors for students into the professional world of visual and performing arts, as well as prepare them to pursue fine arts at the collegiate level."
Courses at the CVPA include:
Modern/Contemporary Dance

CVPA Contemporary Dance Company

AP Music Theory

Piano

Musical Instrument Repair

Art IV

IB Visual Arts
Some of these courses are not only new to the Arlington ISD, but they are also hard to find anywhere at the high school level.
"The programs we have at the CVPA are incredibly unique," Isaacs said. "Arlington ISD is providing opportunities to students that they may not find anywhere else. Similarly, students will have the chance to work with peers across the district, growing in their chosen art form at a very high level."
Students interested in these courses can register through their counselors. Students will continue to attend their home campuses and will be bused to the CVPA for these classes when in-person instruction resumes.
The Center for Visual and Performing Arts will serve the entire district, grades Pre-K-through-12, with world-class performance and demonstration venues. It will include a 1,250-seat concert hall, 425-seat theater, classroom space, art and dance studios, instrument repair center and art gallery. See recent construction photos.