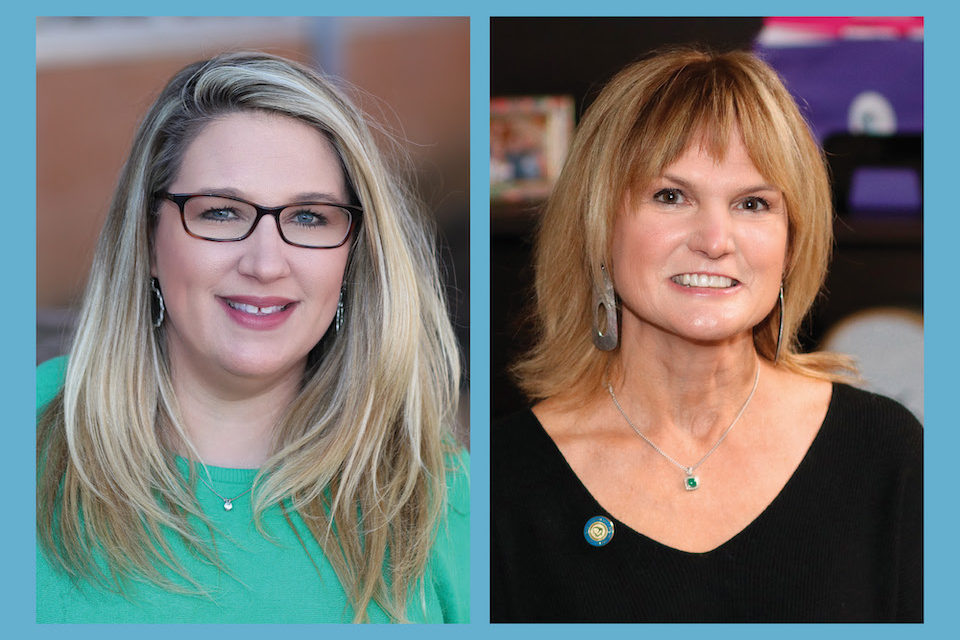 Counselors build lasting relationships
The College Board recently recognized two Arlington ISD high school counselors for their dedication to students.
Meggan Horne, lead counselor at Arlington High School, and Susan Kingen, lead counselor at Martin High School, were nominated by colleagues for the College Board Counselor Recognition program. Both are known for the resolute support they give students and the relationships they build that last long after graduation.
The College Board Counselor Recognition Program honors junior high and high school counselors who go above and beyond to support students and help them realize their post-graduation goals. The College Board recognized more than 400 school counselors nationally this year, including 53 from Texas.
"Simply put Mrs. Horne does right by kids, not just when it is easy, but all the time," said Arlington Principal Shahveer Dhalla. "She knows when to be supportive of students, but also when students need a little bit of tough love and to be held accountable. Students know they can be open and honest with Mrs. Horne. Her students build strong relationships with her even past their time at Arlington High School. AHS is a better place because Meggan Horne is here."
It's a similar story at Martin.
"Susan Kingen builds relationships with her students that last a lifetime," said Martin Principal Marlene Roddy. "She cares, listens and encourages young people – their dreams are often realized as they work through the challenges and obstacles confronting them due to Ms. Kingen's support. Her students always come back and thank her for becoming who they wanted to be."
Congratulations and thank you to Horne and Kingen. We are grateful for you and for all of our counselors.