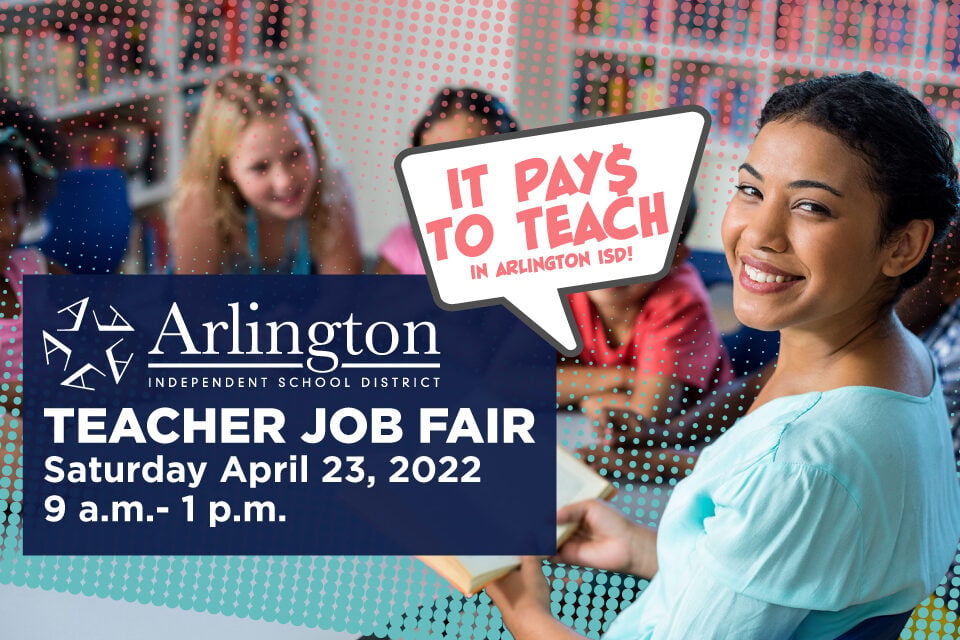 If teaching is you're calling, then mark your calendars for April 23 as the Arlington ISD is ready to help you answer that call.
The district's annual teacher job fair returns to its traditional in-person format on Saturday, April 23, with a job fair at the Dan Dipert Career and Technical Center.
Representatives from every Arlington ISD campus will be on hand to meet with teaching candidates at the fair that runs from 9 a.m. to 1 p.m. The district has openings in elementary, junior high and high school.
In addition to bringing resumes and wearing comfortable shoes, attendees should be prepared to have their lives changed that day. There's a chance for on-the-spot interviews for candidates as well as the potential to receive a conditional offer at the job fair.
"In the Arlington ISD, we understand how valuable teachers are," said assistant superintendent of human resources Scott Kahl. "That's why we are traditionally among the top-paying districts for teachers, and we have systems in place to help support their success. We believe the Arlington ISD is a great place to teach, and our job fair provides a great opportunity to begin their journey with our district."  
The Arlington ISD has a formalized leadership development program for all teachers, is among the top five in teacher pay across the Metroplex and is ready to take you to new heights as one of our teachers.
If you're not sure what to expect from the job fair, we've got you covered with an FAQ here. To take the first step, register to attend the job fair here and we'll see you April 23.