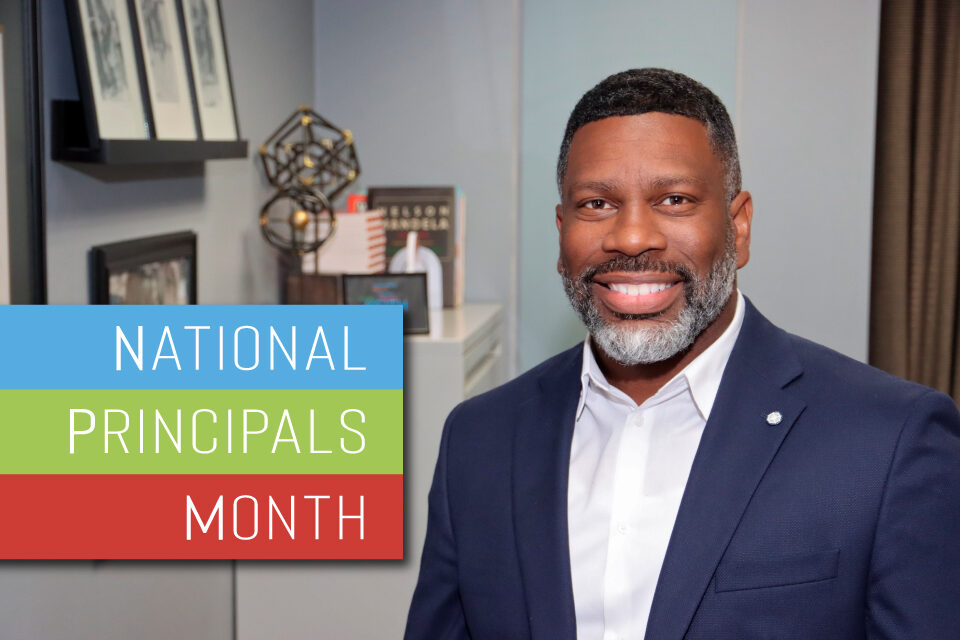 October marks National Principals Month, and we want to honor the 76 principals we have in Arlington ISD who work hard in our vision of making the Arlington ISD a premier school district and leader of education. 
Arlington ISD veteran Keith Boyd began his career with Arlington ISD teaching fourth grade at Johns Elementary in 1999. Now in his sixth year as principal at Ellis Elementary, Boyd has been with the district a total of 23 years. As we close out spotlights this month, let's learn more about Principal Boyd, a creative person and musician whose love for music spills into his love for education.
1) What was your childhood aspiration, and how does it align with your current position as a principal?  
As a child, I had childhood aspirations of being a musician, and although I do not sing professionally, I wholeheartedly enjoy performing at my church, weddings, other special occasions and of course Ellis Elementary.  
2) As a creative person, what lessons do you feel are most important to teach your students? 
Some of the most important lessons students can learn that lend themselves seamlessly with creativity are tenacity, dedication to your craft and the idea of practicing until it is perfect! 
3) As a creative, who are your influences and why? 
Some of my greatest influences are many of the greats like Sam Cooke, Marvin Gaye, Stevie Wonder and Aretha Franklin because of their unique abilities to tell stories through their music all while possessing amazing voices that have inspired generations. I believe in the power of music, and on any given day you may hear music through the halls of Ellis Elementary!