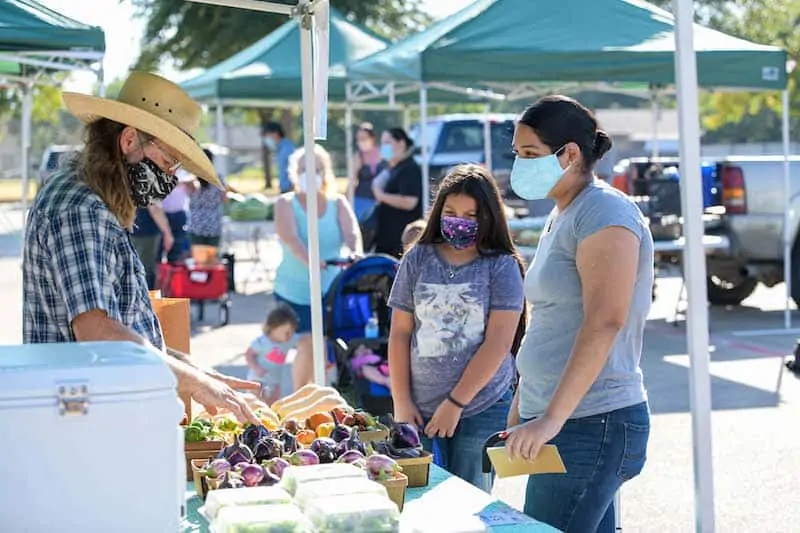 Farmers Market
Arlington ISD's Dan Dipert Career and Technical Center is one of the host sites for the Tarrant Area Food Bank's Neighborhood Farmers Markets this summer. 
The CTC hosts the market the first and third Wednesday of each month this summer, with the next one coming tomorrow, June 15, from 9 a.m. until 11 a.m.
These markets are opportunities for families to purchase fresh, local and seasonal fruits and vegetables. Cash, credit/debit, WIC FMNP vouchers and the Lone Star Card are all accepted at the market.
WIC participants may be eligible to receive a one-time-per-year $30 voucher booklet to purchase fruits and vegetables. Vouchers can be picked up at the market with a current WIC benefits list.
SNAP recipients using their Lone Star Card double their dollars for fruits and vegetables with Double Up Food Bucks, a program made possible through North Texas Healthy Communities and Blue Zones Project.
For more information on the market, visit the Tarrant Area Food Bank site here. The Dan Dipert Career and Technical Center is located at 2101 Browning Dr. Arlington, TX 76010.