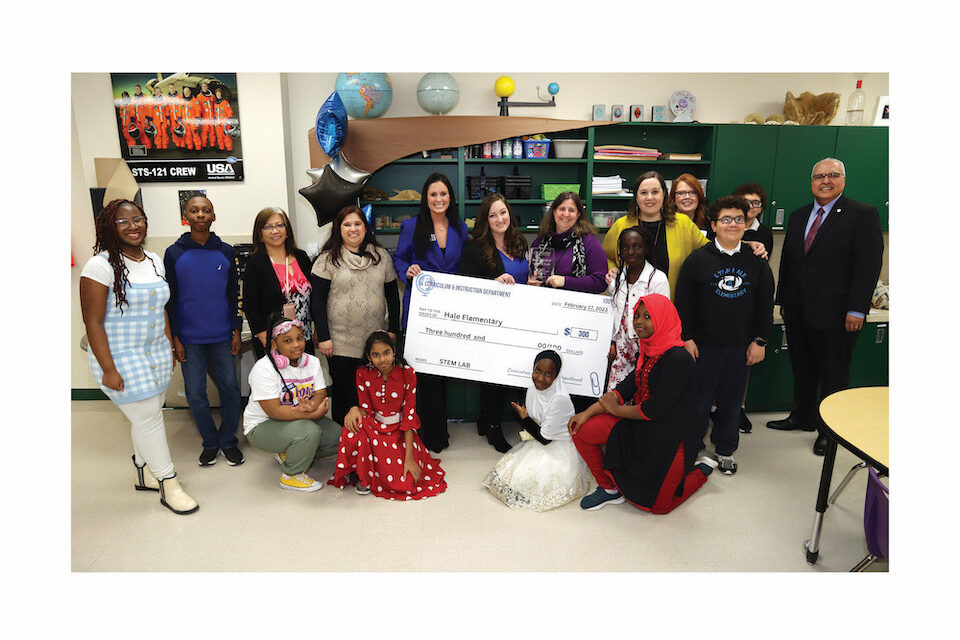 All elementary schools have two STEM labs
Three Arlington ISD STEM lab managers got a big surprise when staff from the curriculum and instruction department honored them with distinguished STEM lab awards. Each lab manager received a $300 check to go toward improving their respective STEM labs.
Eric Powell (Blanton Elementary), Jennifer Darling (Hale Elementary) and Sandra Green (Miller Elementary) were chosen after submitting robust portfolios of lab photos, videos and calendars from August through February.
STEM lab managers serve all pre-K through sixth grade students across the district and their impact on students' learning experiences is powerful. They help students explore skills in hands-on, creative ways.
"Our STEM lab managers should be highlighted to all of our stakeholders for helping create lifelong learners," said Ashley Walker, Arlington ISD science instructional specialist. "They hold a special place in my heart for their dedication to their role and campus, so I am overjoyed to be able to honor them. Honoring the campuses and STEM lab managers allows them to be a model for others to see great things going on, such as pre-K exploring new ideas in a collaborative environment, ABLE students practicing skills and discovering new experiences, science investigations implemented in a safe, open space without limitations and more."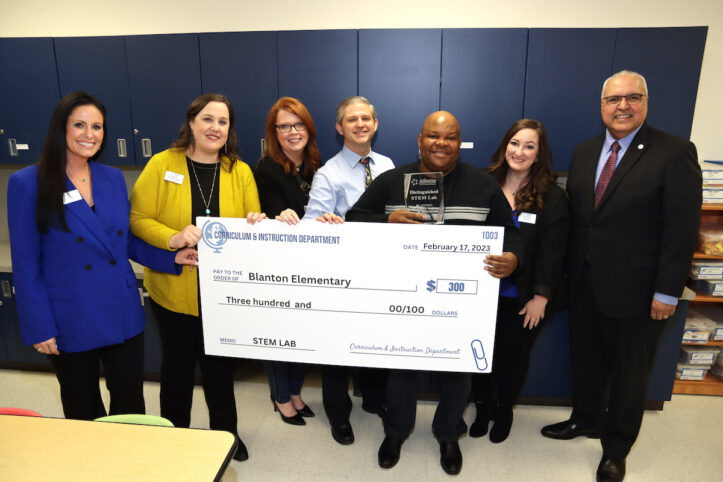 A panel from the science, math, early childhood learning and technology innovation departments selected the three winners based on a number of factors, including STEM lab usage, curriculum implementation and collaboration.
The competition was stiff. The curriculum and instruction department received 52 portfolios and more than 1,000 photos submitted from STEM lab managers across the district.
Powell was glad he was one of the few chosen.
"This distinction lets me know I am going down the right path toward nurturing our students," said Powell. "It gives me joy, excitement and encouragement to strive harder to reach more students. There is so much more to give to the students if we can think outside the box, but we have to nurture them first.
"The thrill that is achieved when the experiment is successful, and the student actually gets it is priceless."
Now that the honorees have been chosen, they will help staff communicate and model expectations for STEM lab usage and implementation at elementary schools across the district. Powell, Darling and Green's work are setting the tone for exemplary STEM labs, and their examples will generate a ripple effect of developing and implementing innovative ideas across the district.