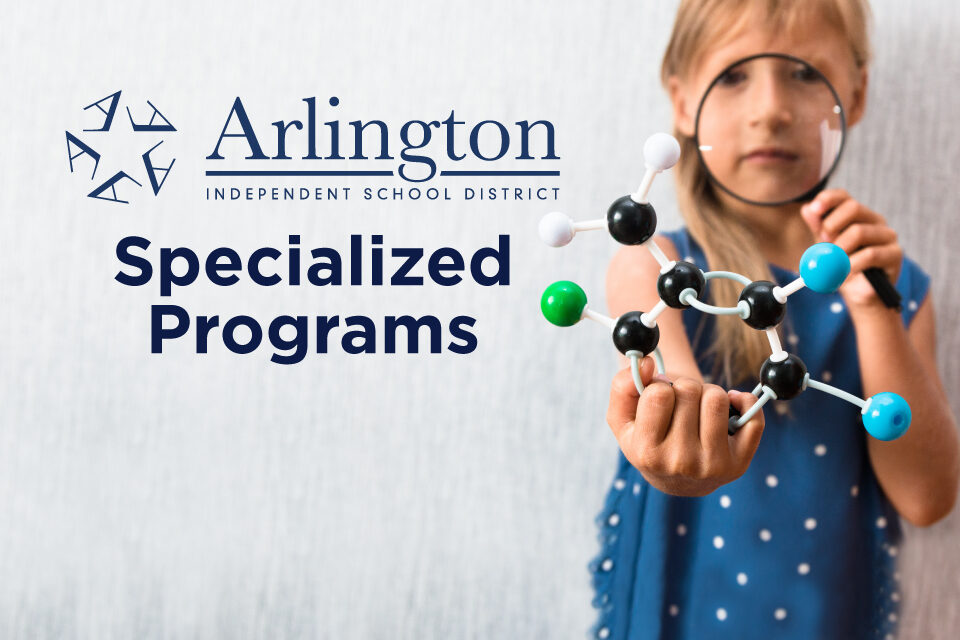 Apply for Corey or Jones by Jan. 18
It's not just the fine arts. Or the dual language. There's something else that makes Corey and Jones fine arts and dual language academies one of the best opportunities for elementary students anywhere.
The special sauce is integration.
When Arlington ISD created Corey and Jones, they didn't just add some fine arts and Spanish classes and slap the word "academy" on the sign.
"We didn't want to create something that would be like everyone else's," said Dr. Steven Wurtz, Arlington ISD chief academic officer and one of the architects of the fine arts and dual language academies.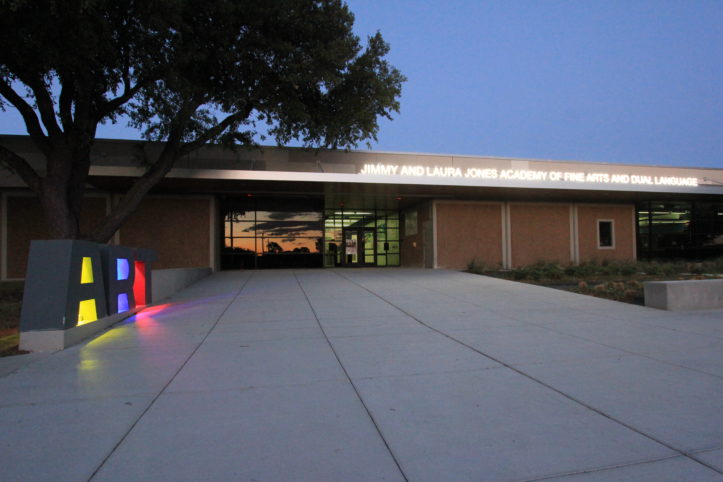 They envisioned and built something new – two schools that teach fluency in two languages while integrating a wide and abundant array of fine arts. The innovative educational model for Corey and Jones incorporates fine arts, dual language and all the best components of a traditional education and brings it all together through integration – through a purposeful, wholistic and strategically-designed curriculum.
So, why is that so good for your student?
Schools that teach fluency in multiple languages and schools that offer robust fine arts programs typically produce highly successful students. Individually each discipline is powerful. But the impact of the two combined can be extraordinary.
More than Spanish and fine arts
If you send your child to Corey or Jones, it's not just that your child will be immersed in a dual language environment, spending half the day learning in English and half the day learning in Spanish. Of course, they'll get the benefits of developing dual language fluency in elementary. Research is proving that kids who learn in two languages outperform their monolingual peers by third grade. Their brains learn to connect information in ways that others don't.
But that's just part of the Corey and Jones advantage.
And it's not just that your child will get to take all the arts: music, visual art, dance, drama and piano. Of course, they will certainly benefit from that as well. Research consistently indicates that a methodical approach to music and arts education enhances learning through strengthening cognitive abilities. Studying and participating in the arts promotes well-balanced students and helps social and emotional growth.
But that's just part of it, too.
In other words, your student won't just dance for dancing's sake. Or take Spanish so they can pass the AP Spanish test long before they graduate from high school. They'll learn multiple languages and engage in the arts in a way that the sum is greater than the parts.
"Students in our FADL programs benefit from an enriched curriculum in which we foster literacy, language development, cultural awareness, creativity and high levels of academic achievement," said Corey principal Nidia Zaravar.
That cultural awareness is a huge benefit. The academies give students a chance to learn through multiple perspectives, helping them understand the world from different viewpoints.
Integration
How is all of this achieved?
The key – the special sauce – is integration.
"It is integration that is the difference between good and great," said Dr. Matt Varnell, the first principal at Corey and now the principal at Gunn Junior High and Fine Arts and Dual Language Academy. "In other words, this thinking will not be 'what we do,' it will be 'who we are.'"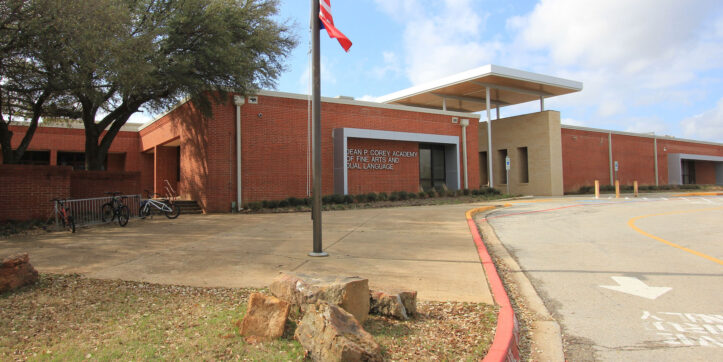 The integration of a second language means that language permeates other content areas. The integration of fine arts means the arts permeate other content areas. 
Math and science build on fine arts, and fine arts build on math and science. Social studies incorporate music, and geometry incorporates art. Teachers of different subjects work together and collaborate to teach a unified curriculum.
For example, second graders may write songs about shapes and perform them for kindergarteners. Fourth graders may develop an art gallery based on arrays from math. Fifth graders will learn the link between fractions and musical notes, and kindergarteners work on reading comprehension with art projects based on books by Eric Carle. Every subject is infused and integrated with others.
"Our students are able to express their conceptual understanding through the integration of the arts through music, theater, dance, 2D art, 3D art and piano," said Zaravar. "Our ultimate goal is to provide opportunities to become bilingual, biliterate and culturally aware."
When the different subjects are integrated, students make more meaningful connections. The learning is real-world and comes to life. It goes deeper and sticks better. The arts and language aren't just subjects, they become tools and vehicles to broaden understanding of other subjects and concepts.
"We bring learning to life by using visual arts, music and dance," said Jones principal Katiuska Herrador.
Intentional
But integration doesn't just happen.
It takes effort, initiative and strategy. It only happens when the curriculum is strategically correlated, and the teachers collaborate.
At Corey and Jones, the teachers are masters at this. They are specifically trained to work together, and they plan together continuously to creatively integrate their different disciplines.
"Our content teachers, in collaboration with the multiple intelligence teachers, develop integrated lessons and provide opportunities for the arts and the academic content to seamlessly coalesce," Zaravar said.
"This school is not just a building with special classes," Herrador said.
It's a culture based on integration and cooperation. And the result is a life-changing education found nowhere else.
The cherry on top
Everything at Corey and Jones is integrated – even the building.
When you send your child to Corey or Jones, they don't just get great teachers and a one-of-a-kind curriculum. They also get to go to school in a building designed to enhance their learning. Corey and Jones both received major renovations in 2015 – their buildings were completely gutted and rebuilt – to accommodate the new educational model. Facilities matter, and at Corey and Jones, they are perfectly paired with the curriculum.
The academies feature state-of-the-art fine arts spaces like strings rooms, piano labs, a black box theater and a dance studio. There are also collaborative learning areas, STEM labs and remodeled libraries.
It's all about giving your child the best learning environment paired with the best curriculum to ensure they get the most robust, exciting learning journey possible that will prepare and inspire them for whatever they want to do in life.
Learn more about Corey, Jones and all of the Arlington ISD's specialized programs here. But you must act fast. The deadline to apply for Corey, Jones or any of the 13 specialized programs is Jan. 18.