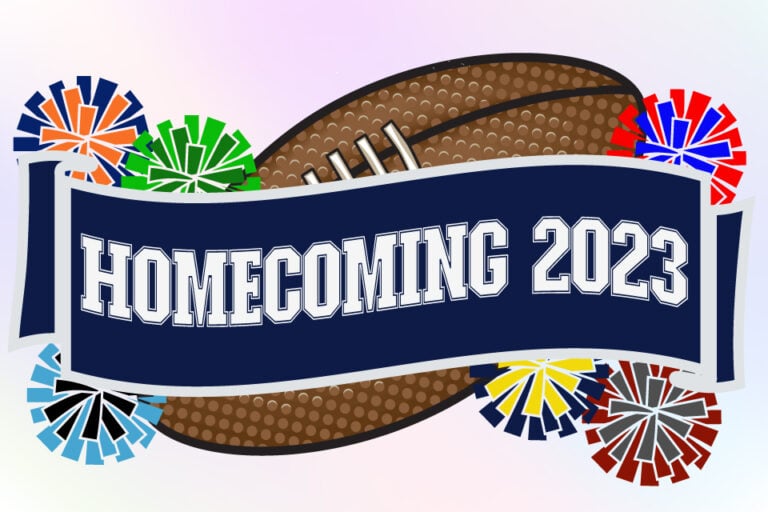 HOCO season kicked off with Arlington High
#HOCO season is almost here! Ready to radiate your school spirit? 
Everybody knows that homecoming festivities are a must. But have you ever wondered about the history or where all of these traditions come from? What does homecoming even mean? 
"When I think of homecoming I think of lights everywhere, glitter, cowbells, pumpkins, our awesome cheer and drill teams and Friday night football," said Martin High School senior Kami Pratt.    
Of course, crafty mums, crowning the homecoming king and queen, asking your crush to the homecoming dance and representing your school at the football game are what homecoming is all about. But it's also about welcoming the community – no matter when you were a student, staff member or parent – back together as one.   
"Homecoming to me is a week where all the students get to show school spirit and come together to have fun and celebrate others," said Lamar P-TECH sophomore Karma Eppes. 
The word homecoming quite literally speaks for itself. The tradition started as a "coming home" opportunity for alumni to reconnect with classmates and share memories on their old home turf. The celebration of homecoming has continued to be recognized in various ways across the country and evolved into what it is today. 
Here in Arlington ISD, homecoming week never disappoints. Leading up to game day, each day of the week is celebrated with a fun theme for students to dress up in funky outfits and show their school spirit. 
Mums are also one of the most exciting traditions of homecoming. Wearing chrysanthemums became popular in Texas in the 1930s as a token of affection. The tradition has grown – literally – through the years. LED lights, stuffed animals on the mum and additional support just to wear it are now commonplace.  
Clubs and organizations also put on a homecoming pep rally to get the community pumped up for the football game. Students and staff members come together to recognize alumni who join to revisit their old stomping grounds.   
"Hearing and feeling the vibrations of the drumline when they come down the halls always gives me butterflies," said Arlington High School principal Stacie Humbles. "Our gym is transformed into the most spirited place in town and everyone is absolutely pumped." 
Whether it's playing in the game, making mums with your friends, cheering for your kiddo in the stands or revisiting with an old teacher or student, homecoming is full of memorable connections.   
Each of the district's traditional high schools will have their homecoming pep rally and football game on the following dates: 
9/8 Arlington High vs. Fossil Ridge  

 

9/8 Bowie vs. Plano

 

9/15 Sam Houston vs. Kimball

 

10/5 Seguin vs. Everman

 

10/20 Martin vs. Sam Houston

 

11/2 Lamar vs. South Grand Prairie

 
Follow our Facebook, Instagram and Twitter pages to keep up with pictures and videos of each homecoming pep rally. And be sure to share your pictures and videos with the hashtag #HOCOnnect2023. Happy homecoming!