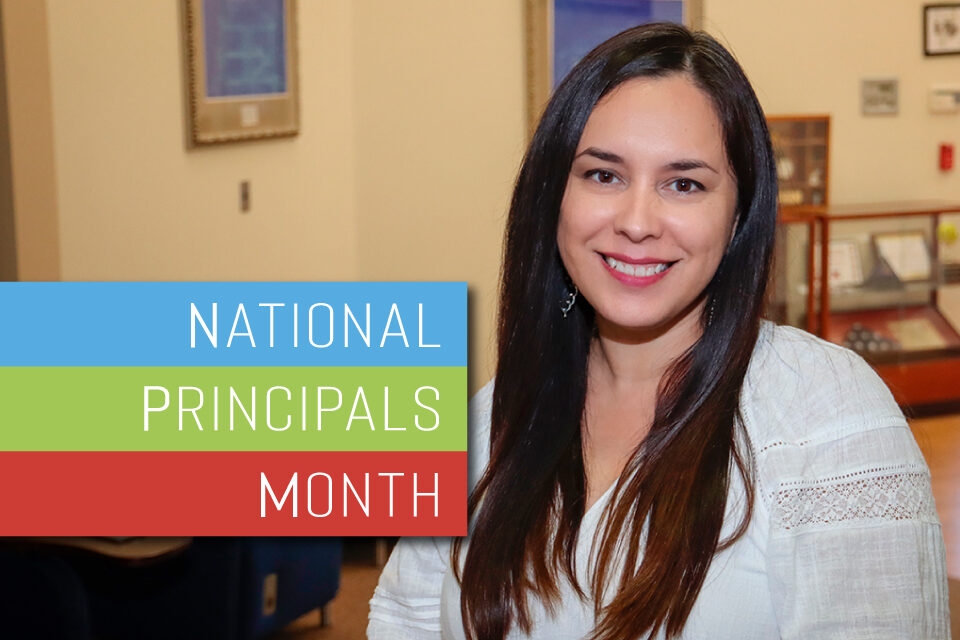 National Principals Month
October marks National Principals Month, and we want to honor the principals who work hard in our vision of making the Arlington ISD a premier school district and leader in education. 
Today we're spotlighting Thornton Elementary School principal Alicia Rodriguez, who is in her 26th year in the district and the 13th as the principal at Thornton Elementary. Rodriguez is also a mom to three students in the district, a seventh grader at Gunn Junior High and Fine Arts and Dual Language Academy and second-grade twins at Corey Academy of Fine Arts and Dual Language. If that wasn't enough, she's also helping Thornton into a new building, which is under construction and opens in the fall of 2023. The current Thornton is the former Knox Elementary, meaning the new Thornton will be her third physical building in four years.
What's the best part about being a principal?
Definitely the kids and the interaction with the kids. The other part I really enjoy is the interaction with the families.
What's the most difficult part?
Not being able to spend as much time as I wish in the classrooms like I did as a teacher. I'm still in there. I get to do some of that when I get to visit classrooms, especially when it's an upper-grade math classroom. That's my favorite.
Thornton is a school with a high Hispanic student population (86%), and the families are very involved. What's that like?
Our parents are very involved, and they are very protective. They want to walk their kids to school. They want to see that they're walking in okay. Our parents stand there and watch their kids in the cafeteria in the morning. It's not until they get in line and exit that they start to go away.
How has it been being the principal at the current Thornton while construction continues at the new building?
It hasn't started to get hectic yet, but I know it will. I remember even the consolidation because we were trying to close the school (old Thornton) and trying to move here. I imagine it will be the same way trying to manage the school and making plans to move there.
Is there excitement building for the move?
Oh yes. Staff, students and parents are excited. I'm excited about having a bigger cafeteria. I'm used to having parents in the cafeteria (in the morning). We haven't done that since COVID and in this cafeteria there's no space. I anticipate at the new one having parents inside the cafeteria.
Why did you want to become a principal?
I did not. Jan Durham [former Thornton principal] was my principal and hired me as a teacher assistant. She was the one that just encouraged me and gave me leadership opportunities that honestly I did not seek. I never pictured myself as an assistant principal or principal. Just from the guidance from her and her encouragement and the opportunities she gave me, it just gave me confidence.
Now it's 13 years later?
It doesn't feel like it. I love my job. I love my students and families and staff. But the best part is just walking in and seeing the kids and the parents. The parents are so appreciative. They're just so thankful to us. It doesn't seem like it's been that long.
What's it like being a principal in the district and a mom in the district?
I have to balance them. It's very challenging. I love it. I love Corey and Gunn. It's just hard balancing everything I have to do as a principal because I do a lot here after school. It's difficult having to balance their events and attending them.
They go to the academies with lots of events. That's hard to juggle?
They come to my events as well. My husband and I take turns going to their events. My kids love coming to the Thornton events, too.