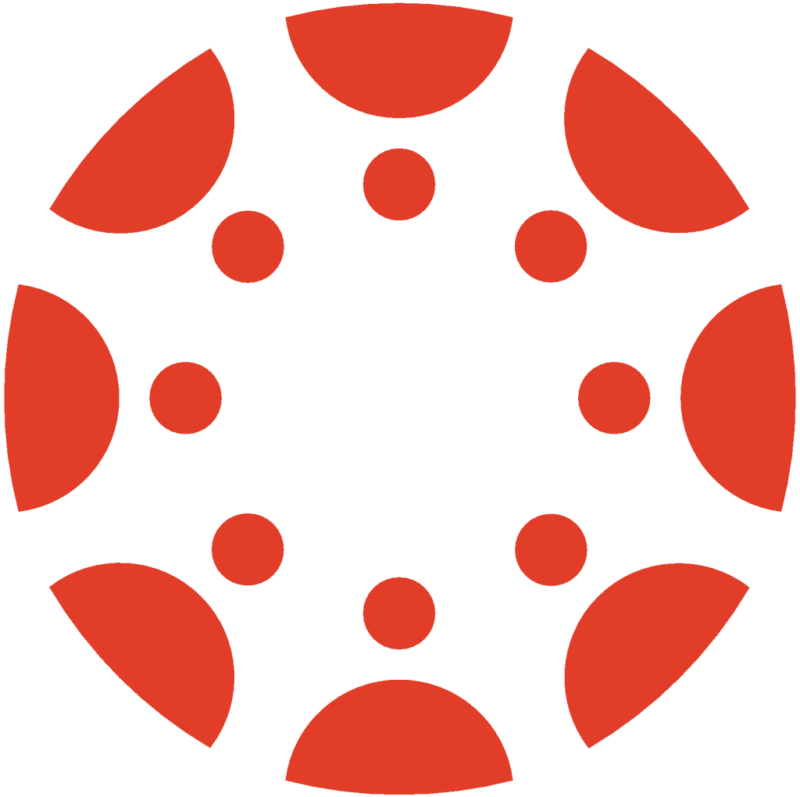 Canvas, Arlington ISD's learning management system for grades 3-12, hit record-breaking high usage during the 2020-2021 school year because of virtual learning. As face-to-face instruction resumed in full force for the 2021-2022 school year, teachers returned inspired by many technology silver linings from the previous year and implemented practices to enhance the traditional classroom setting. As the school year wraps up, TI² celebrates the ways many teachers collectively engaged students in over 229,675 assignments, 20,354 discussions, 344,015 file uploads and 6,880 media recordings in Canvas!
Why did so many teachers continue to leverage Canvas during face-to-face instruction? In what ways were Canvas features, tools and integrations utilized when designing student learning experiences? Here's what seven stellar Arlington ISD educators shared about their use of Canvas this year:
Evan Sanchez, Butler Elementary 5th grade science
Canvas allowed me to utilize technology within the classroom for some self-guided learning, and it was also a time saver when it came to grading assignments. I love using EdPuzzle as a lesson "hook" within Canvas because I can either take a video from YouTube, a recording I've made or a premade video from another teacher to gauge formative assessment data. Next year, I will strive to use mastery pathways, so that students can have a more customized learning plan.
Desira Berry, Swift Elementary 6th grade ELAR
I discovered how easy it was to facilitate student choices and differentiation by using Canvas. I was able to provide leveled reading texts, use modules to facilitate independent book studies and use Canvas quizzes to set up each literature choice. This allowed for student choice in how to complete activities via print or electronically (images, links, video or audio recordings), while making it easier to manage over 75 students' work.
Kimi Corp, Young Junior High 8th grade math
I have always used Canvas as a way for students to get immediate feedback on assignments by being able to grade, correct and regrade all their homework assignments. My favorite Canvas integration is H5P. I utilize H5P's drag and drop activity to have students demonstrate correctly substituting values into an equation. I plan on incorporating all the new STAAR question types into my practices and assessments this upcoming school year.
Michael Spurlock, Atherton Elementary 6th grade ELAR/SS
It's important to continue to leverage and balance technology and traditional practices in the classroom. With 21st-century learners, educators need to help students bridge the gap between those traditional and non-traditional methods of learning and engagement. I loved the student annotation tool! This feature, embedded in Canvas assignments, helped my students learn how to annotate, which was an important skill to use for the online testing this year.
Kellie Pringle, Hill Elementary 4th grade
Given that many of last year's lessons were ready to use, utilizing Canvas this year was the most logical way for me to incorporate technology into my students' experiences. Canvas offers many tools that help me to effectively and efficiently meet the accommodations needs of my students. I really love the Google LTI tool to post slides for my students to interact with in a learning process and as an assessment tool. Also, there are so many great videos available in EdPuzzle that are already created and ready to use! Because Edpuzzle integrates so well in Canvas, I can immediately see where my students are in a variety of content areas.
Jaylee Holland, Martin High School Biology
I decided to continue incorporating Canvas in my biology classroom because over the past two years, teachers and students have garnered skills of virtual teaching/learning that embellish the academic experience. Pen and paper is not the only way to learn anymore and as technology develops, education must shift from what it used to be to keep up with new norms. During our STAAR Biology Bootcamp, I created Mastery Paths based off specific TEKS which allowed each student to have tailored practice. H5P also allowed them practice that gave them immediate feedback.
Karissa Johnston, Pearcy Steam Academy STEM
In the STEM lab, creating my own Canvas course provides students a go-to place to get all their STEM assignments. Students can always access and revisit STEM links or assignments after they have left the lab. I most often use the Canvas inbox feature. It allows students to contact me whenever they are not in the lab if they have questions, want to share something exciting they learned, and to send their 3D print designs.
These powerful insights are a testament to the dedication of educators to integrate technology in meaningful ways, and the technology integration and innovation department is excited to support the continued uses of Canvas for learning next school year!