About Ron Durham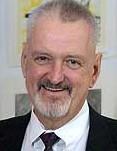 This scholarship is in honor of Mr. Ron Durham, previous art coordinator for the Arlington ISD. Ron was an artist, arts advocate and outstanding teacher who played a pivotal role in establishing an Art Department built upon excellence. He believed that all children can be successful through the Arts when given the opportunity. It is with great honor that we provide the Ron Durham Scholarship to one graduating senior who plan to pursue their art studies in college. Students are chosen based upon their academic standing and art portfolio reflective of their student work.
Scholarship Information
The Ron Durham Scholarship is intended for graduating seniors of the Arlington Independent School District who plan to pursue Art studies in college.The scholarship in the amount of $1000 will be awarded to one senior Art student.
Scholarship Requirements
Current High School Senior Art Student in the Arlington Independent School District

Applicants must be a U.S. citizen or a permanent resident

Art portfolio submission consisting of photographs of 6-8 pieces of original artwork

Full time enrollment (12 hours) at a college will be required

Scholarship award will be paid on behalf of the recipient directly to the appropriate College Bursars' office upon proof of enrollment

One (1) recommendation letter from current Art teacher
Portfolio Requirements
Photographs of 6-8 original pieces of artwork

Only one photograph for each piece of artwork

Photographs should be 4"x 6" and placed in plastic sleeves

On the back of the photographs, please attach a mailing label with the following information:

Selection Process

Committee members consisting of administrators and/or community artists. Committee will review all applications and select best candidates that meet all criterion and requirements.