Arlington ISD Dads Engaged for Excellence is an initiative to encourage dads, uncles, brothers, and other positive male role models to become more active in their students' education.  The presence and involvement of dads and other positive male role models protect children from many vulnerabilities. Engaged fathers, whether living in or outside of home, help foster a child's overall health and socio-emotional well-being.  Statistics reveal when fathers or father figures are engaged in their student's education they are more likely to
Learn more.
Perform better in school.
Exhibit healthier behavior.
Have fewer discipline problems.
Participate in extracurricular activities.
Enjoy school more.
Arlington ISD provides programming and support to all their campuses by
Providing an opportunity for fathers and father figures to get engaged.
Providing a structured environment for father/student interaction.
Engaging fathers in their children's education.
Building stronger bonds between father and child.
Here are some ways you can be a part of what AISD is doing to "engage dads for excellence"!

2022 Dads' Essay Contest Guidelines
ALL ENTRIES SHOULD BE IN THE PARENT AND COMMUNITY ENGAGEMENT OFFICE BY THURSDAY, MARCH 31, 2022.
The Dads' Engaged for Excellence Essay Contest is designed to promote dads' engagement in Arlington ISD schools by letting students tell the story of why their dad inspires them. The term "dad" is used as a general reference to any positive male role model in the child's life.
Topics should be about the inspiration that their dad gives them.
Typed or hand-written entries may be delivered to homeroom teachers, your school's Title 1 Family Engagement Liaison, and/or Family Engagement Campus Representation (Non-Title I).
The decision of the Essay Judges Committee is final. The Committee will include but is not limited to local citizens and members of AISD Parent and Community Engagement staff.
You could WIN!
First, second & third-place winners will be awarded from each category.
Contest Guidelines
Only one entry per student is allowed.
Submitted material must be original and reflect the contest theme. "The Man Who Inspires Me"
Essays must not exceed 500 words and may either be hand-written or typed.
Plagiarism is not acceptable and will be immediately disqualified.
Entrants must be students enrolled in an Arlington ISD school.
Each entry must have a cover sheet. The cover sheet must contain the student's name, address, phone number, school, grade, and teacher's name.
Entries will be judged in the following categories: K & 2nd grade, 3rd & 4th grade, 5th & 6th grade, 7th & 8th grade, and High School.
For more information, contact Eric Phillips at 682-867-7386 or ephilli3@aisd.net.
AISD Dad Clubs
AISD Dad Clubs provide an opportunity for dads to spend quality time with their children that will strengthen their relationship, as well as benefit their child's school and the entire community. If you would like to launch a dad club on your campus, please contact Eric Phillips ephilli3@aisd.net.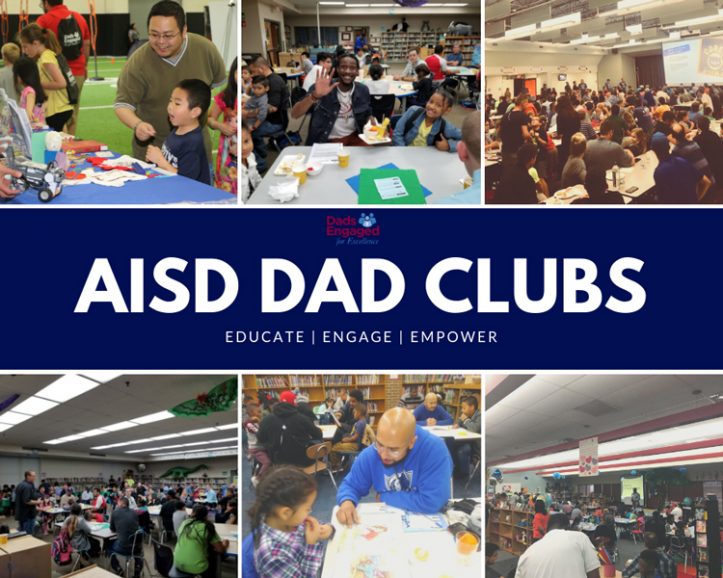 Dad Challenge
This program is designed to promote parental engagement and volunteerism of fathers and fathers' figures on campus. We are challenging fathers to complete seven tasks within an academic school year. The dads who complete the challenge will be recognized as Dad Champions. Our goal is to have 1000 men actively volunteering on AISD school campuses for at least 2 hours per semester by May 2020.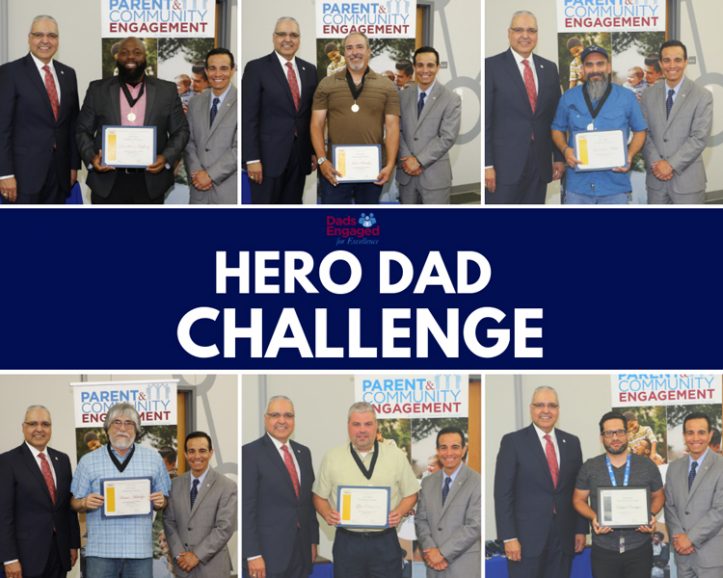 Ambassador Program
The goal of the Ambassador Program is to increase meaningful male engagement of fathers in student academic life through strategic community partnerships to support dad outreach efforts at local campus. This creates a bridge to the community to support the four core components of PACE's engagement strategy by recruiting community organizations to promote and/or host district approved workshops on parenting, home to school connections, health wellness and professional development of fathers.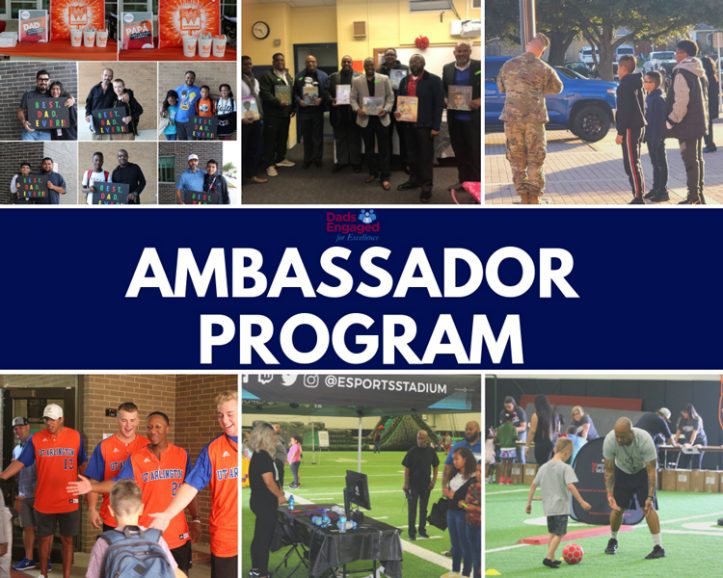 Fathering in 15 Minutes
Fathering in 15™ is an interactive online tool that helps build the skills of dads anytime, anywhere. Fathering in 15™ takes dads through 15 interactive, engaging topics, each in 15 minutes. The best feature is accessibility on any computer or mobile device. AISD provides this resource to district fathers because it will
Build pro-fathering knowledge, attitudes, and skills.
Provide content from National Fatherhood Initiative's research and evidence-based programs.
Build with Dad
Build with Dad is a program by Dads Engaged for Excellence highlighting opportunities for fathers and father figures to connect with students through fun STEM related activities on campus and in the community. The activities will reinforce learning concepts in Math, Reading and Science through real world application of constructing a craft. Dads Engaged for Excellence has highlighted below opportunities offered by community stakeholders that give dads an opportunity to interactively bond with their students while supporting their academic growth.
Community opportunities: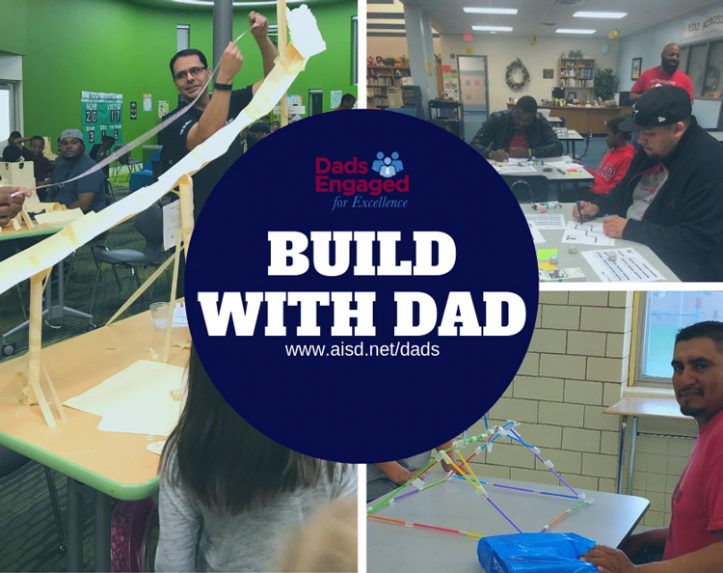 Move Your Way "Dad" Campaign
We want to inspire father and father figures to become more physically active with their children in support of the Office of Disease Prevention and Health Promotion (ODPHP) "Move Your Way Campaign"! Move Your Way is a physical activity campaign from the U.S. Department of Health and Human Services to promote the recommendations from the Physical Activity Guidelines for Americans. Click below for access to FREE "Move Your Way" activity planner!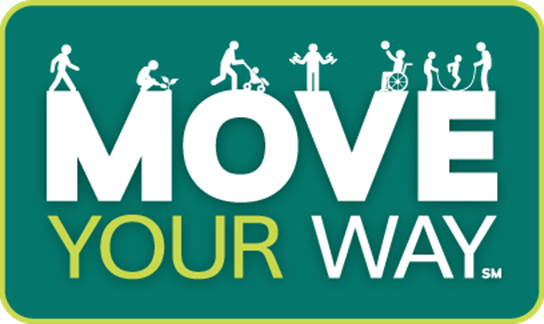 Father Fest Arlington 2020
This is a day where we celebrate responsible fatherhood in Arlington ISD with an event for the entire family. This event consists of fun activities with food, games and live music. This is a FREE event and open to the entire city.