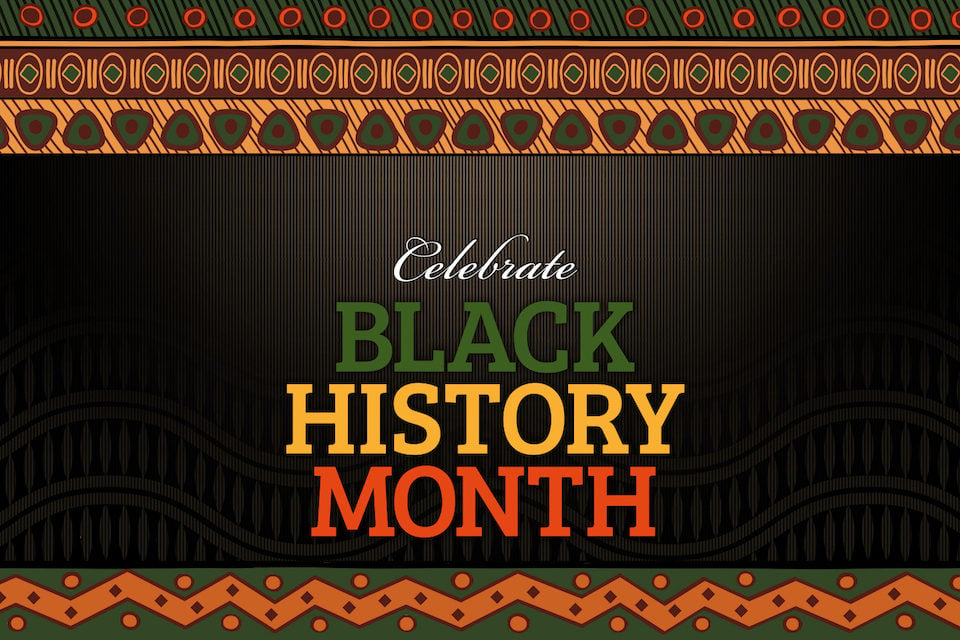 Series runs Feb. 22-Feb. 25
Sam Houston High School's four-part video series celebrating Black History Month premieres this evening, Feb. 22, at 6 p.m., and runs through Feb. 25. Join Sam Houston students as they remember and honor the legacy of Black Americans and their struggles and triumphs.
"Although we are unable to have a live show and break bread with our community, technology has allowed us to display our production on a virtual platform for the world to see," said Sam Houston English teacher and Black History Scholars co-chair Marissa Wright-Williams. "At Sam Houston we celebrate all cultures, all year long. Our Black History program contributes to the celebration of one another through multi-cultural and cross-curricular tenets that highlight the importance of equity and diversity."
The first video, Spoken Word – Proclaim the Struggle, features current and former Sam Houston students performing the poetry of Amanda Gorman, Langston Hughes, Sojourner Truth and Maya Angelou. It will also feature a recorded meeting with elders of Sam Houston staff and students who share what life was like in their youth and offer positive messages of hope for the future.
The first video also includes a message from Sam Houston Principal Juan Villarreal.
"Black History Month provides an opportunity to recognize, honor and celebrate the many achievements by African Americans, not only from a historical perspective, but from a present-day outlook as well," Villarreal said. "It is a time to reflect on the life-changing contributions that those of African descent have made to the world."
Don't miss any of the four videos. Visit Sam Houston's Facebook page for complete details and to get reminders. Here is the full schedule for the week:
Spoken Word – Proclaim the Struggle, Monday, Feb. 22 at 6 p.m.
Dance – Expressions of the Struggle, Tuesday, Feb. 23 at 6 p.m.
Education – Tales of the Struggle, Wednesday, Feb. 24 at 6 p.m.
Music – Rhythm and Harmony of the Struggle, Thursday, Feb. 25 at 6 p.m.
Villarreal sees this video series as not just a look back at history but a call for future action.
"While I am honored to acknowledge the importance of Black History Month, my challenge to you today is that you don't isolate the honor and respect to the month of February, but rather that you extend it to every month of the year," Villarreal said. "Challenge yourself to see through empathetic eyes and listen with empathetic ears as you reflect upon their very vital and central role, not only in our history but in our present day and future as well."