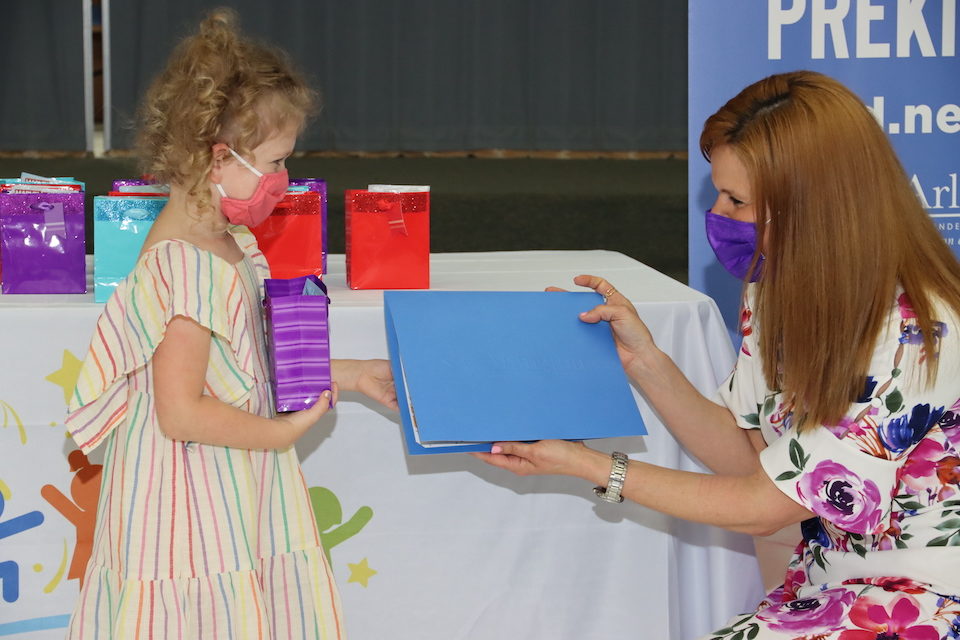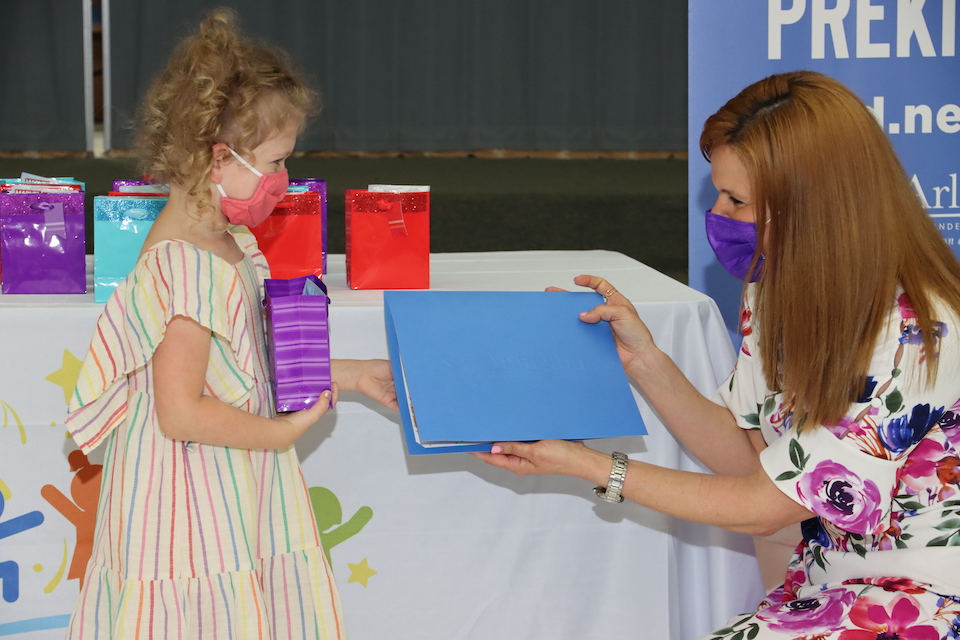 Parents and their small children anxiously waited inside Pearcy STEM Academy's cafeteria. Dr. Jackeline Orsini, Arlington ISD's director of early childhood learning, and her team warmly welcomed the parents and spoke to the exuberant children. 
Orsini announced to the families that their children are the first recipients of a new pre-K scholarship. The children will get to attend pre-K free-of-charge for the 2021-22 school year! 
 Orsini called each child up to receive a certificate, a small gift and a backpack full of school supplies for the upcoming school year. Each child bounded to the front, and several offered Orsini excited hugs. She told each three- and four-year-old that they would go to pre-K in the "most colorful classroom!"
"I'm proud to be a part of a school district that goes above and beyond," Orsini said after the program. "Providing opportunities for the community is so important. Pre-K sets the foundation for kindergarten, and the goal is free pre-K for all."  
Nadia Azari, one of the district's early childhood specialists, explained how the program's curriculum is aligned with the Texas Education Agency and how it focuses on language skills, math and science. The district's fun, play-based pre-K curriculum fosters curiosity, exploration and lots of learning.
There is still time to apply for a pre-K scholarship, and registration is open now for pre-K 3 and pre-K 4 for the 2021-22 school year. Go to our pre-K page here for all the details.
Arlington ISD is committed to growing whole and well-rounded young adults who are prepared to excel in college, career and beyond. The district's mission is that every one of its more than 57,000 students will graduate exceptionally prepared for college, career and citizenship. With top educators, an outstanding core curriculum, a growing number of specialized programs and state-of-the-art facilities, the opportunities for all students from pre-K through high school are endless.