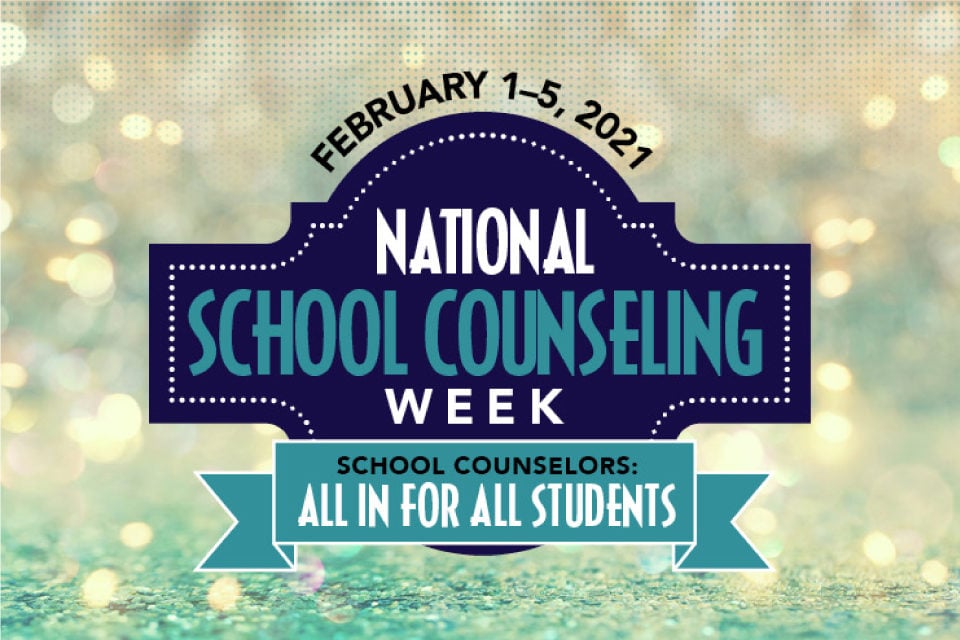 Counselors demonstrate unyielding devotion
It's National School Counseling Week and we want to take this opportunity to highlight our outstanding counselors and guidance and counseling department staff. They are, by nature, selfless and devoted to serving students. This school year, more than any other, that devotion has been tested and proven unyielding.
"As an elementary counselor, I am passionate about connecting with and supporting my students as I watch them grow socially and emotionally," said Kristen Hogan from Dunn Elementary, echoing a common refrain among Arlington ISD's counselors.
Our school counselors work with each student and focus on social and emotional wellness, academic achievement and college and career readiness. Their goal is for each student to receive the emotional and academic support and resources they need to achieve their maximum potential in school and life.
Adapting during COVID-19
But COVID-19 has served up a challenge like no other. The pandemic has separated counselors from their students while creating an environment where many students need more support than ever. More than ever, counselors are critical.
So, counselors have adapted. School closures, quarantines and social distancing were not going to keep them from reaching their students.
"Although the pandemic has created challenges, school counselors are adapting to meeting the emotional and academic wellbeing of students," said Telisa Brown, Arlington ISD director of guidance and counseling. "Counselors are regularly, intentionally mapping out systems to keep students connected. They are reaching out to parents and families, ensuring students are sustaining strong supporting relationships with adults in the school, and counselors are consistently helping students develop coping skills and remaining at a place mentally where they are ready to learn."
It hasn't been easy though. Counselors and the district's counselor specialists have had to navigate an environment where they are often isolated themselves and have to rely on technology to interact with each other and their students. Like their students, they are without many of the in-person supports and relationships they usually rely on.
"A large percentage of our job is typically face-to-face interaction, and the virtual setting has definitely presented its challenges," said Anitra Givens, lead counselor at Bowie High School. "But I've utilized all platforms to communicate with parents and students, like social media, Canvas and email. I'm also partnering with teachers more to address social and emotional needs."
Getting creative during COVID-19
Adopting a whatever-it-takes attitude, counselors have tapped into their creativity to reach students. For a great example, read what Hogan has done at Dunn in her own words: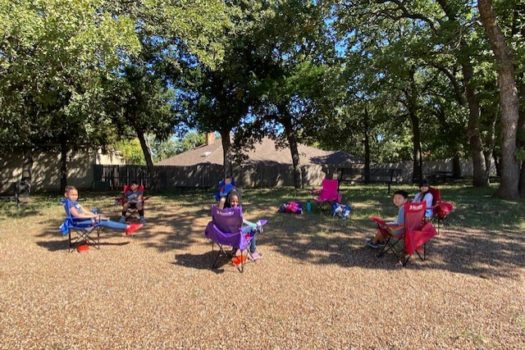 "As we returned to campus for in-person learning, I was ecstatic to see students in our buildings again. I explored different ways to connect with my students while maintaining the recommended social distancing guidance. One fun thing we did was take our guidance lessons outside. Through generous donations from parents and friends, we had enough lawn chairs for each student to participate outside. I was beyond grateful for everyone who donated the chairs, because they gave more than just a lawn chair. They gave these students a chance to connect, share, learn and grow outside and allowed me the chance to see their precious smiles in person. This time was filled with reading, coloring and listening to music. I never thought that teaching students how to fold up a lawn chair would be a part of my lessons but I'm so thankful for the fun opportunity this presented! There's something special about learning outside in the sunshine with a lawn chair that makes you feel relaxed and at peace."
In an effort to detox from technology,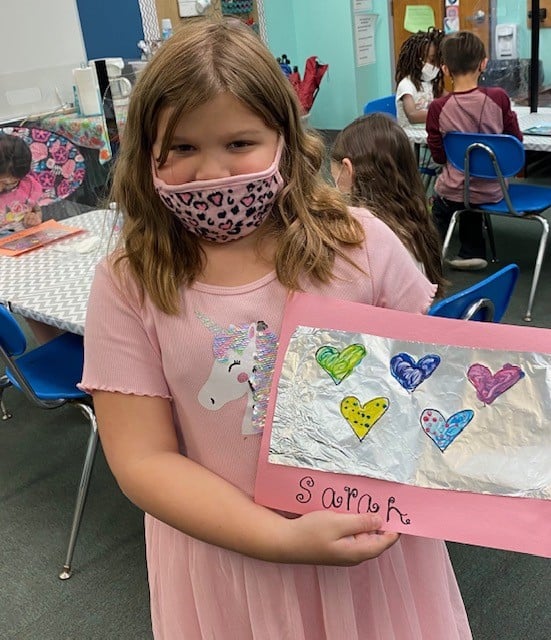 I have provided focused opportunities for students to express their emotions through creative art projects. Art is a powerful coping tool as it helps kids to self-regulate and process big emotions. This week we discussed loving yourself and the power of positive self-talk. We painted hearts on tinfoil using Q-tips as a reminder to love yourself."
Our counselors have truly risen to the occasion and we are thankful.
"I have never been prouder of our counselors," said Jodie Dunn, Arlington ISD elementary counselor specialist. "Even when they have had to do things that were never part of their job before, they led with their hearts and kept trying to connect with their students. I've just been in awe of their tireless dedication to supporting every student in this district and ensuring all students felt love and had every resource they need to be successful."
Our counseling hotline, which is open Monday through Friday from noon to 4 p.m., can be reached at 682-867-9416. That number is operated by school counselors. You can also schedule a time with your school counselor at this link.