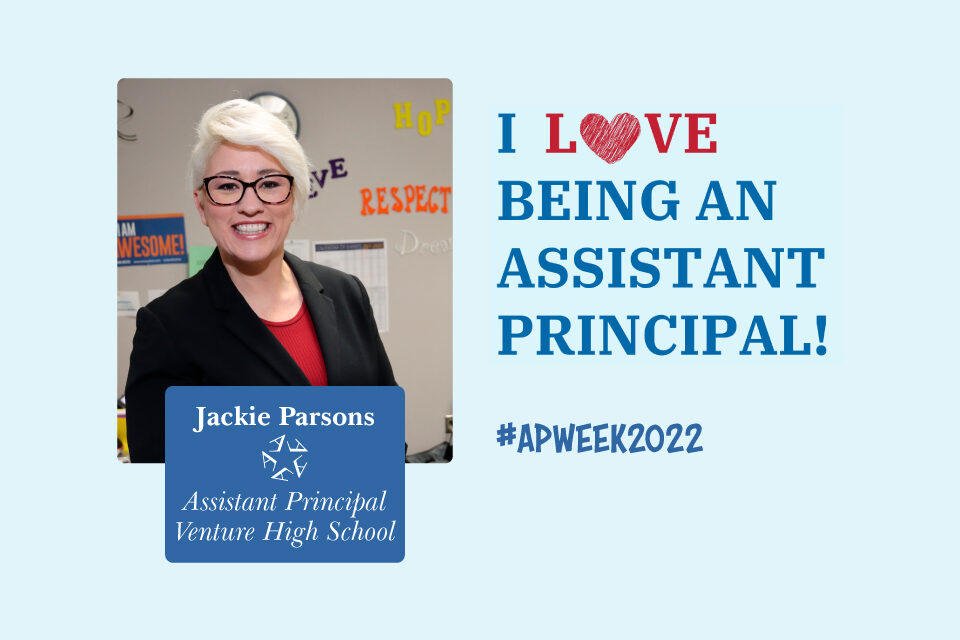 It's National Assistant Principals Week! In the Arlington ISD we know how vital the role our APs play at every campus. They make a huge impact on the success of our students and staff. In honor of this week, we're spotlighting several APs throughout the district.
We're starting with Venture High School assistant principal Jackie Parsons.
Hometown: Marlin, Texas
Colleges: Texas A&M University, Amberton University, Lamar University
Favorite hobbies: Working out, eating, reading
Years in Arlington ISD: 21
› What made you want to become an AP?
I wanted to continue my learning and help students in a different capacity. I believed that I had the ability to work with students and support them in their pursuit of getting an education.
› What route did you take to becoming an AP?
I taught kindergarten (four years), second grade (two years) and fifth grade (two years). Then I became a counselor at elementary (two years), junior high (four years) and high school (two years) before deciding that it was my time to take a leap to another level and make a different impact.
› What's your favorite element of being an AP? 
My favorite part so far is when I get to see students that had almost given up on their education come to Venture and graduate. It makes my heart happy to see them finally see their potential to do great things!
› Describe the legacy you want to leave at this school.
The legacy I would like to leave at Venture is that all students can learn. They just need to see their potential and find that light. I would like to think I had a part in building the foundation for a better future.  
› What's one piece of advice you'd give your younger self? 
You are better than you think you are. You are capable of making a difference!