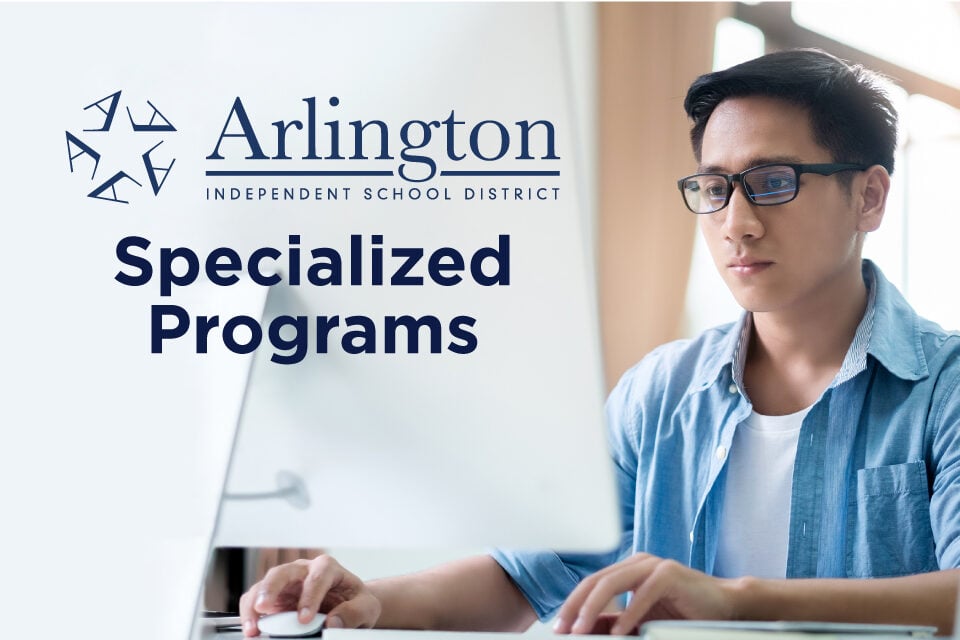 New P-TECH high schools focus on mechatronics and logistics
Arlington ISD eighth graders can start off the New Year by trying a new path for high school in 2023-24.
The district is opening two new Pathways in Technology (P-TECH) high schools at Sam Houston and Seguin high schools.
Students get transportation from their home campus, the chance to participate in extracurriculars at Sam Houston or Seguin, the opportunity to earn up to 60 hours of free college credits and workplace certifications in the fastest-growing fields in the state.
Sam Houston P-TECH
At Sam Houston, those are mechatronics and logistics.
Mechatronics?
"It's like combining what you see in Iron Man or Transformers," said Christy Sullivan, the assistant principal who oversees the program. "It's robotics meshed with computer software and electronics. Mechatronics is what you end up with."
That's an easy sale to eighth graders, who are dialed in with technology. As a parent, the free transportation to school, free college credits and the chance to graduate from high school with certifications to go into the workforce are the pitch.
Seguin P-TECH
Over at Seguin, it's all about engineering and computer-aided design and drafting.
"It's the job market for what people are looking for," said Andrea Hicks, the assistant principal over the Seguin program. People want an engineering path. It's huge right now."
More Info
If the idea of either of the P-TECH offerings sounds good, find out more about all the specialized programs and apply here. But you must act fast. The deadline to apply for our 13 specialized programs is Jan. 18.