2022 - 2023 Kindergarten Registration
Answer the questions below to get started registering your kindergartener!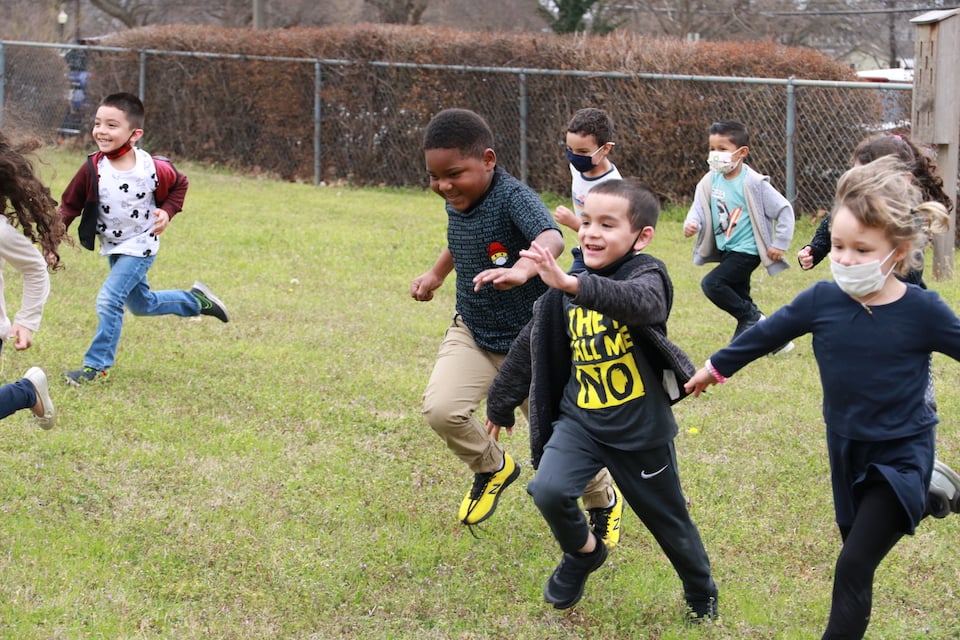 Kindergarten Curriculum
Each grade has specific standards or objectives, which outline what students are to learn, called Texas Essential Knowledge and Skills (TEKS). Input from teachers, other stakeholders and early childhood experts help form these standards. In kindergarten, these TEKS have a strong emphasis on early literacy development. Kindergarteners also engage in math, science, social studies, art, fine arts and physical education experiences. The use of instructional technology is integrated into learning, as are other age-appropriate tools and activities.
Frequently Asked Questions
In accordance with state law, students who are 5 years old on or before September 1 are eligible for kindergarten. A child may be enrolled in the first grade if he or she is at least 6 years of age at the beginning of the current school year or has been enrolled in the first grade or completed kindergarten in a public school of another state prior to transferring to the district. (TEC 42.003(c))
Parents or guardians of new students will be required to submit the following documents before the start of the school year. You may do this during online registration or provide them later:
Birth certificate
Current immunization record (click here for Texas Department of State Health Services immunization requirements for K-12 schools)
Proof of residence in the school district (lease agreement if renting or contract of sale or a tax statement if purchasing)
Last report card or withdrawal form from a previous school district (if applicable)
Social Security card
All of our schools have computers on-site that you can use. Also, the Arlington Public Libraries have computers available for use.
Arlington ISD kindergarten students go to school a full day and follow the Arlington ISD elementary schedule. School begins at 8:10 a.m. and ends at 3:35 p.m.
Students will learn a multitude of social and content concepts and skills. The Texas Essential Knowledge and Skills (TEKS) for kindergarten identify the skills and concepts that 5-year-olds are expected to know and be able to do by the completion of the kindergarten year. They can be found on the TEA Website.
Students in the Arlington ISD are zoned for a campus based on their home address. Click here to search for your child's home campus. Parents may request a transfer to a different campus during the district's designated transfer window. Transfers will be granted based on availability at the requested campus.