Arlington ISD Fathers and Families is an initiative to encourage dads, uncles, brothers, and other positive male role models to become more active in their students' education.  The presence and involvement of dads and other positive male role models protect children from many vulnerabilities. Engaged fathers, whether living in or outside of home, help foster a child's overall health and socio-emotional well-being.  Statistics reveal when fathers or father figures are engaged in their student's education they are more likely to
Learn more.
Perform better in school.
Exhibit healthier behavior.
Have fewer discipline problems.
Participate in extracurricular activities.
Enjoy school more.
Arlington ISD provides programming and support to all their campuses by
Providing an opportunity for fathers and father figures to get engaged.
Providing a structured environment for father/student interaction.
Engaging fathers in their children's education.
Building stronger bonds between father and child.
Here are some ways you can be a part of what AISD is doing to "engage fathers for excellence"!
Events and Initiatives
​​Math and Reading HERO Challenge
The Fathers and Families HERO Challenge promotes targeted best practices and strategies for equipping families to support their children in literacy and math. This initiative directly impacts student success and allows literacy and math to come alive for their student. During the 6-week experience, families will learn 4 strategies to walk through with their children while using data and feedback to strengthen the family's capacity to play a vital role in students' academic success.
Families that engage can expect the following….

- Math and Reading manipulatives
- Pre, during, and post assessments
- Brochure of best practices
- Whole group, small group, and 1-on-1 coaching
- In-person and virtual coaching
- Weekly check-ins and support
- End of program celebration, recognition, award, and experience
Family STEM Day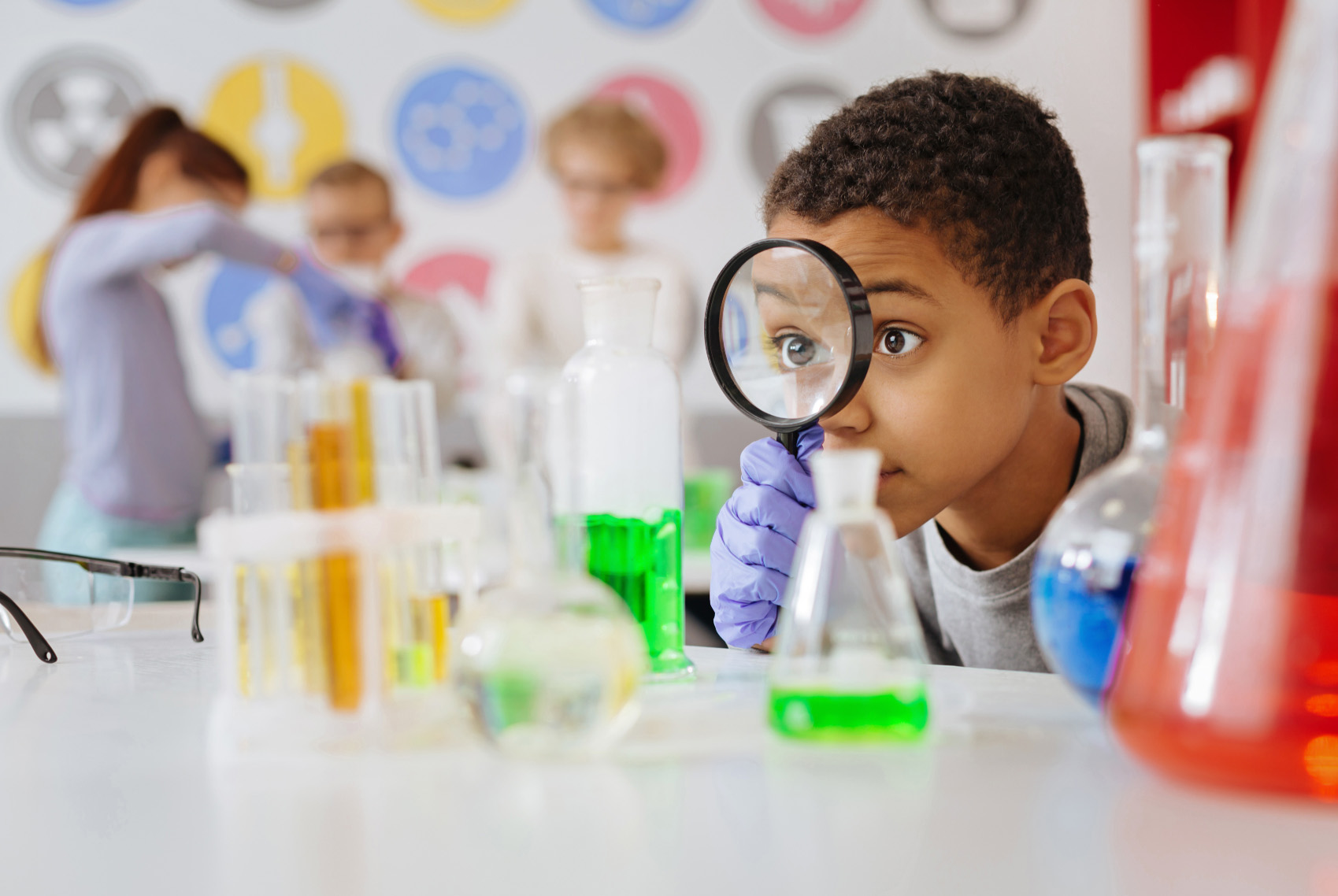 Families from across AISD will enjoy two opportunities to engage in STEM-related activities to foster an awareness and appreciation for Science, Technology, Engineering, and Mathematics in an enriching and encouraging environment. For 2 hours families will visit various community partners as they provide hands-on learning experiences. As one educational organization puts it, "STEM not only teaches students how to think critically, solve problems and use creativity, but it also prepares students to work in career areas that are predicted to experience significant growth. "
During these experiences, families can expect to…

- Interact and engage in STEM-related activities for Early Childhood, Elementary, Junior High, and High School students.
- Complimentary breakfast
- STEM Demonstrations
- Learning pathways and STEM-related careers
- Lots and Lots of Fun!!!!

School Culture Coaching Sessions
Coaching Sessions are learning opportunities designed to create an experience that allows participants to recognize, reflect and reimagine strategies and practices that impact the school community. Coaching sessions are for both practitioners and parents/guardians. These sessions are held in person and virtually and can support teachers that want to better classroom culture, campus administrators that want to improve campus climate, and/or families who would like strategies for strengthening relationships and support. Several coaching session options include….

- Building Relationships with EQ
- Popcorn Method: "Discover what's Inside"
- 4 C's to Climb-transitioning through our school
- Strengths Finder
- Emotional Intelligence 2.0
- Maslow's Hierarchy of Needs and Solutions
- Conflict Resolution; home and school (TBRI design)
School Community Support W.I.N (What I Need) Initiative
School Community Support W.I.N Initiative is a differentiated approach to meeting the various needs of the diverse school communities in Arlington ISD. This initiative involves capturing personal/organizational skills, abilities and resources to influence the school community. Also, this initiative aims to grow influence and impact by engaging community partners such as faith-based organizations, businesses, and social service groups with supporting campus needs
Father Fest 2023
Father FEST is a free event that is a celebration of responsible fatherhood and families! We will have live music, food, vendors, and fun interactive family activities. Families will strengthen bonds as they have a great time together and leave empowered and equipped with resources for everyday life. The festival will bring community partners and resources together to equip and support families, particularly for the summer months. This also allows our Community Partners to share the resources they have to offer our families for support.
More...

about Father Fest 2023