Department Contact: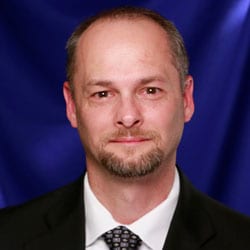 John Atchison
Director of Infrastructure & Operations
(682) 867-7289
The Infrastructure and Operations department is responsible for several enterprise-wide systems and services for the district and includes the following units:
Platform Services
Physical Security
Unified Communications
Cybersecurity
From a network perspective, the department provides wired and wireless intranet, filtered internet, and secure extranet access for every networked device in all district locations.
From a server perspective, the department provides secured compute and data storage services for all enterprise applications, virtual desktop infrastructure, and staff and group file storage.
From a telecommunications perspective, the department provides management and support of all telephones, leased telephone lines, voice mail, the district's Voice over IP (VoIP) system, and the enterprise fax service.
From an audio/visual perspective, the department provides management, repair and support of all audio/visual equipment, including all Public Address (PA) systems, televisions, and laminators. This includes technical consultation and hands-on assistance with setting up equipment for events.