IMPORTANT!
The health and safety of our students and staff is our highest priority. As concerns over the spread of COVID-19 grow across the nation, we want to update you about measures the Arlington ISD is taking to mitigate the spread of the virus.
Important Contact Information
In an emergency, call 911 for ambulance, fire or police.
---
AISD Security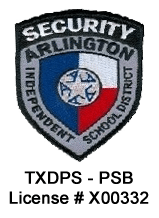 Non-Emergency Line (24 Hrs)
(817) 459-7699 or
(817) 460-0601
---
AISD Communications
A LETTER FROM SUPERINTENDENT DR. MARCELO CAVAZOS
Dear AISD parents, students, staff and stakeholders,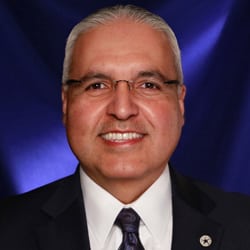 As you know, we are committed to the safety and security of all our students and staff. We believe our campuses are safe, and we continue to work to make them safer. We regularly monitor our practices and procedures in collaboration with law enforcement, our security department, and our administrators and make adjustments as needed.
Our collaboration with the Arlington Police Department is vital to school safety. The APD is a resource for us in the assessment of physical security for campuses and assists in the periodic review of crisis plans. Please know that threats are taken seriously and are swiftly and thoroughly investigated and addressed. In addition, we work to monitor student behavior that is beyond the violations of the Student Code of Conduct and align students/families with the appropriate resources to address students' emotional and social needs. We are also assessing ways we can partner with the police department in this area. You can read more information about our security practices in this document.
Again, safety for our students and staff is a priority. I hope you will find this webpage a good resource for you and your family.
Sincerely,
Dr. Marcelo Cavazos
Superintendent
EMERGENCY NOTIFICATIONS
Along with this website and AISD social media, the Arlington ISD uses InTouch notification services to communicate important alerts and emergency response information to parents. Information is updated in InTouch through Parent Self Serve.
Register for Parent Self Serve or Update your information in Parent Self Serve.
The district also utilizes an app for emergency notifications; it can be downloaded from the iOS App Store or Google Play.
SAFETY AND SECURITY PROCEDURES
The 2014 bond program included several items for safety and security – security vestibules at elementary schools, increased video surveillance, digital signage at each campus, bus and passenger tracking, and wireless phones for campus administrators.
View more information about the progress of the Bond 2014 program.
CAMPUS DRILLS AND TRAINING
The Arlington ISD has daily security measures and plans in place for emergency situations. Emergency plans include procedures for an intruder on campus, lockdowns and emergency drills, which take place regularly. District security personnel receive training in order to continue to improve their response to various situations. Schools are required to conduct one fire drill for each month in which the campus has 10 or more class days, three lockdown/armed intruder drills per year (one every 12 weeks), and three severe weather drills per year (one every 12 weeks).
SEE SOMETHING? SAY SOMETHING!
It's important to try to identify potential threats before they happen, and risk assessment is vital. We recognize and support the use of CrimeStoppers of Tarrant County for students and staff to make anonymous reports and encourage students and staff to say something if they see something.