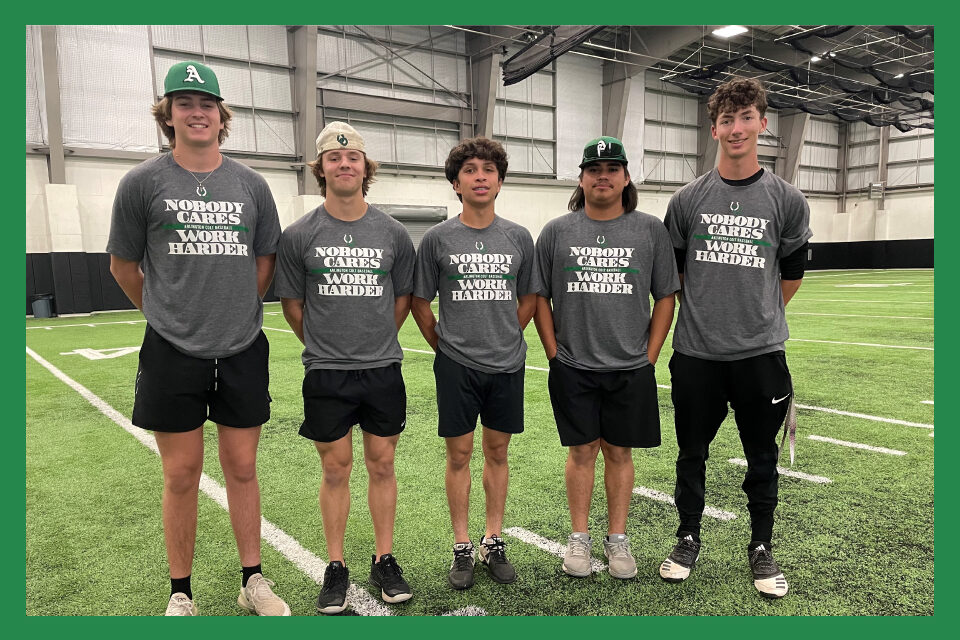 Baseball is just a sport to some, but for the Arlington High School Colts, it's a brotherhood.
The team took that meaning to a new level when they pitched in together to purchase gifts for Saginaw Boswell High School's baseball team, which was recently affected by the tragic loss of brothers and teammates Isaiah and Elijah Lopez.
Gift baskets full of sunflower seeds, bubble gum, training supplies and other baseball essentials were given to the Pioneers to show them support during this difficult time.
"We have had many teams reach out to offer condolences and donations to the Lopez family, and they could not be more appreciated," said Boswell head coach Joshua Stone. "However, [Arlington High] Coach [Brian] Womack wanted to come talk to our program with his captains and pay it forward with the gift basket.
"We are very appreciative of not only the gifts but the fact that they wanted to come let us know that we are not alone. Our whole community has been very supportive, but the baseball community has really banded together for us."
The Arlington Colts baseball team is familiar with the effects of grief since they went through a similar situation in 2017 with the passing of teammate Clayton Winkles. After his death, the team was given a gift basket from a local team. They decided to pay it forward to other teams experiencing grief.
Since 2017, the team has filled gift baskets for Burleson Centennial, Waxahachie and now Boswell.
"It is a powerful moment to be able to deliver a gift to another team," said Womack. "It is a moment that hopefully sticks with my players as they grow up and understand that life is bigger than baseball, and the baseball community is what brings us together.
"I hope and pray that we never have to deliver another basket to a team in the area, but if we do, the Colt baseball program will be there in support of the teammates, coaches and friends that are trying to piece their world back together."
Arlington principal Stacie Humbles also expressed how important the moment was for her to see the team's kindness and support toward the Boswell boys. Humbles, who previously lived in the Saginaw neighborhood, knew the Lopez brothers since they were children playing t-ball.
"I was so proud of our baseball team when I heard about this gesture, and I believe it really shows how an act of kindness and thoughtfulness is truly never forgotten," said Humbles.  "I have a son who plays baseball, and I understand the brotherhood that exists between athletes no matter what team you play on. It was extremely special to see that brotherhood play out between schools 30 miles away from each other."