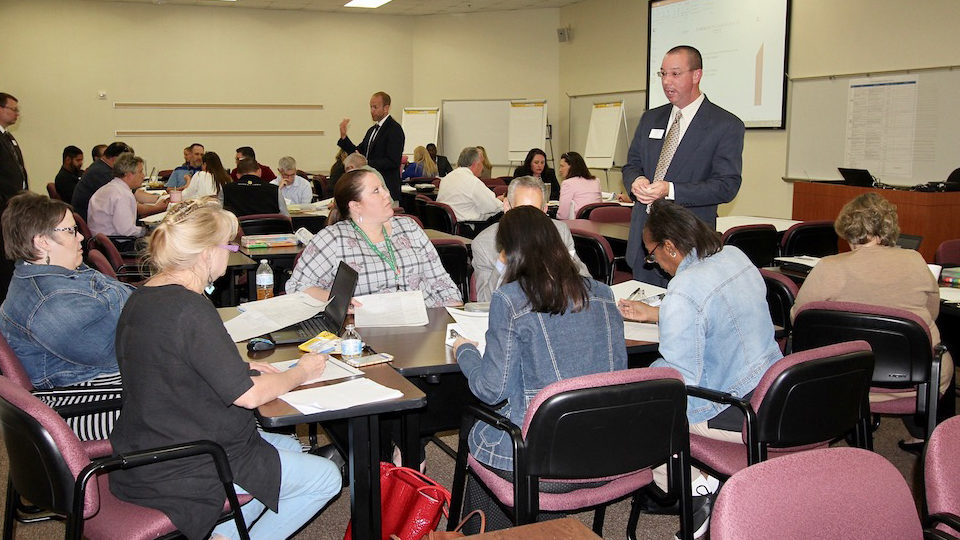 The 2019 Capital Needs Steering Committee kicked off with its first meeting last Thursday at the AISD Dan Dipert Career and Technical Center. The new committee members received an overview of the AISD's 2014 Bond program and the district's current capital needs assessment.
The volunteer committee, comprised of community members and AISD staff, is charged with evaluating and prioritizing the district's capital needs through 2025. Through a series of meetings and community dialogues, the committee will review and analyze the district's own capital assessment and listen to the community's desires and concerns. In June, the 2019 Capital Needs Steering Committee will report to the AISD Board of Trustees with its own assessment of capital needs and offer a recommendation for a bond program to fund the priorities.
John Hibbs, AISD Board Vice President, welcomed and thanked the new committee members at the meeting and highlighted their important role.
"You're going to be helping us road map the direction that our district is going to take," he said.
"Roll up your sleeves."