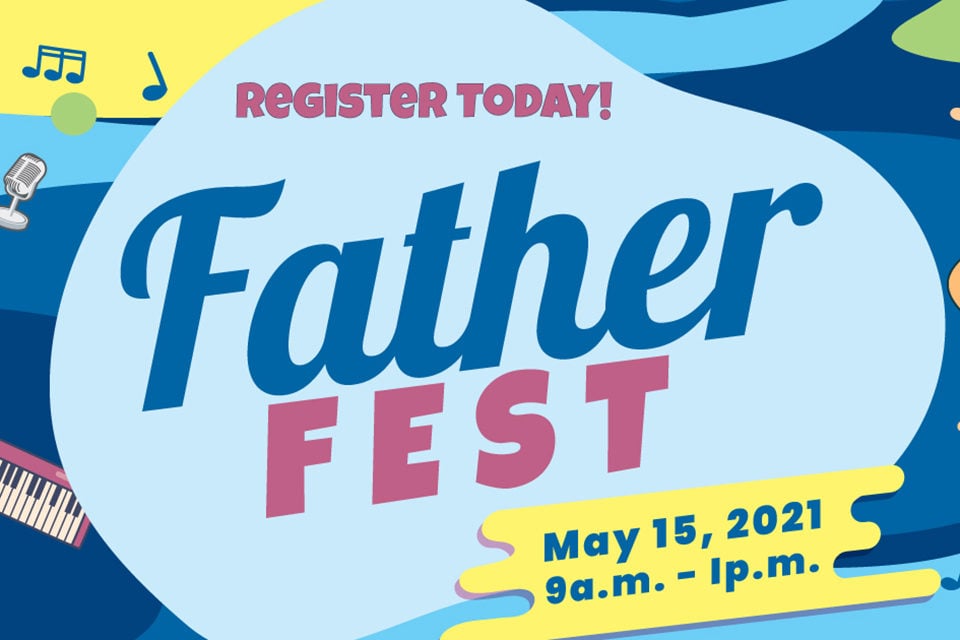 Music, games, fun and more!
Get ready for live music and loads of family fun this Saturday! Father FEST is just a few days away at the Gene and Jerry Jones Family Field at Workman Junior High School!
Register today for Father FEST!
The free outdoor event is a fun celebration of fatherhood and families! All are invited to enjoy live music, food, vendors and fun interactive family activities. Families will strengthen bonds as they have a great time together and leave empowered and equipped with resources for everyday life. Social distancing and masks will be required.
The festival will bring community partners and resources together to equip and support families, particularly for the summer months. Get free books for summer reading, free vision screenings, oral health lessons, giveaways and a whole lot more. Plus, there will be important information and resources from partners like Arlington Public Libraries, Arlington Police Department, the YMCA and many more. Arlington Parks and Rec will be there with information on summer camps for kids, Camp Gladiator will have an obstacle course for kids and adults, and Arlington ISD's FFA students will help families plant a seed and explain how to care for it at home. And that's just the beginning.
Father FEST is an initiative of Arlington ISD Dads Engaged for Excellence, a program designed to encourage dads, uncles, brothers and all adult males to serve as positive role models and become more active in their students' education.