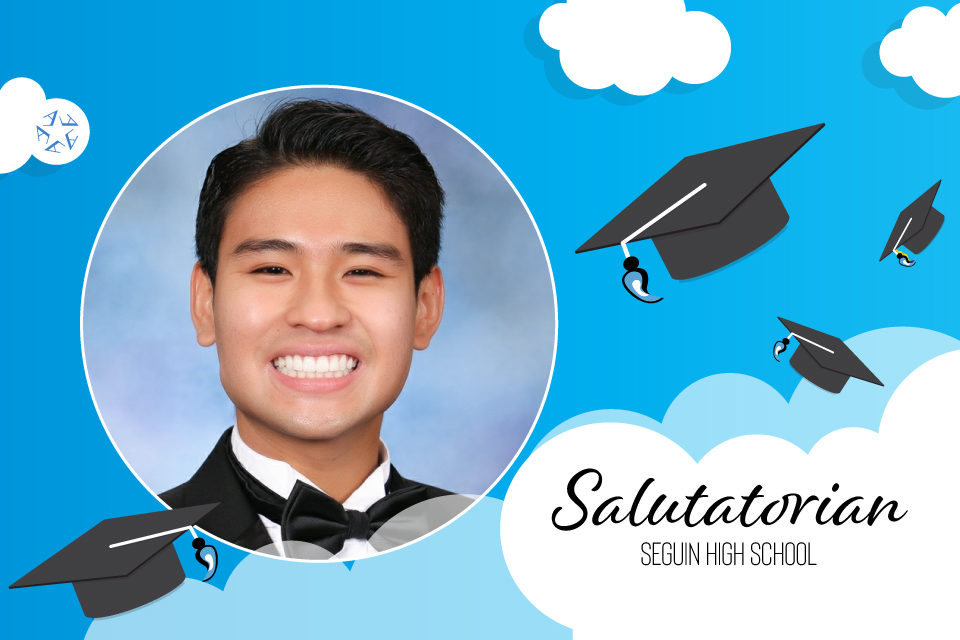 In the week leading up to Arlington ISD graduations June 3 and 4 at AT&T Stadium, we are celebrating the Class of 2021 valedictorian and salutatorian for all seven Arlington ISD high schools.
Name: Calvin Nguyen, Salutatorian
 School: Seguin High School
College attending: The University of Texas at Austin
Intended major: Public Health
Attended Arlington ISD schools since: Kindergarten
What advice would you give students entering high school?
Do things that you are passionate about. You will learn to love certain subjects more. 
What was the most difficult lesson you've learned while in school?
Do not stress yourself if things do not go as planned, because something even better is around the corner. 
What's the most meaningful moment you will take from this school year?
The most meaningful moment I will take from this school year is the ability to recognize achievements and accomplishments in many different ways.
What makes you the proudest about experiencing your senior year in COVID-19?
My peers and I got to know each other better and we created new friendships although most of the time we were online.
What do you see yourself doing 10 years from now?
I see myself pursuing a career in the medical field and continuing to learn in that field every day.