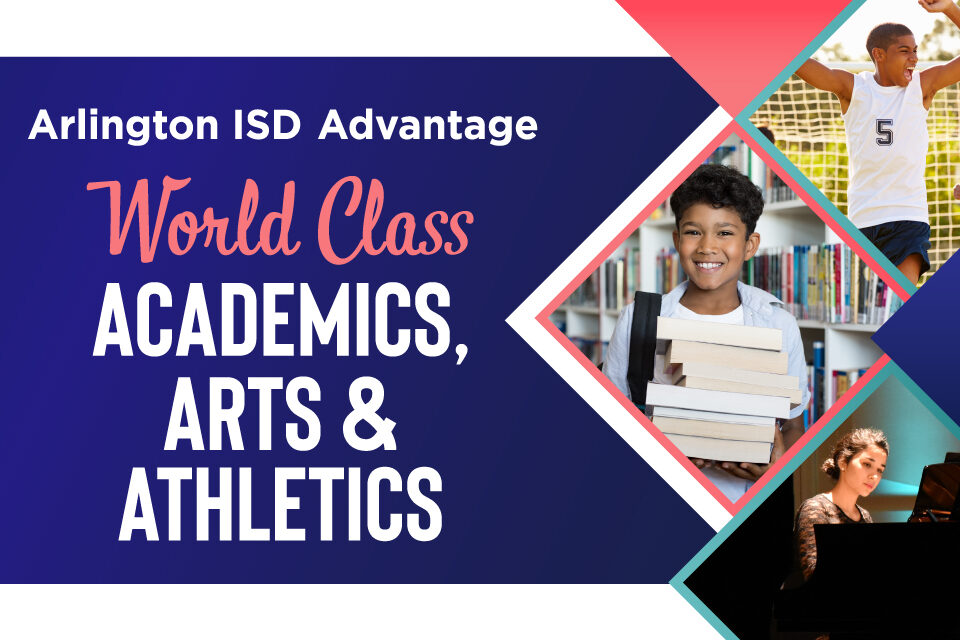 Arlington ISD has the Advantage!
Deciding where to send a child to school is one of the biggest parenting decisions you'll ever make. The Arlington ISD has made it as simple. Enroll with us and we'll take care of the rest as we have the Arlington ISD Advantage.
It doesn't matter if your child wants to be an artist or an athlete, engineer or chef, teacher or chemist, we've taken the guesswork out of education by making sure there are opportunities for everyone. Those opportunities start in pre-K and continue until your child graduates from one of our six traditional high schools or two early college high schools.
If you need reasons why enrolling in the Arlington ISD is the right choice, we'll give you five focused on academics, fine arts and athletics.
Advantage: FREE pre-K with STEM curriculum
The Arlington ISD made a huge investment in its littlest learners this spring with the decision to offer FREE pre-K for all four-year-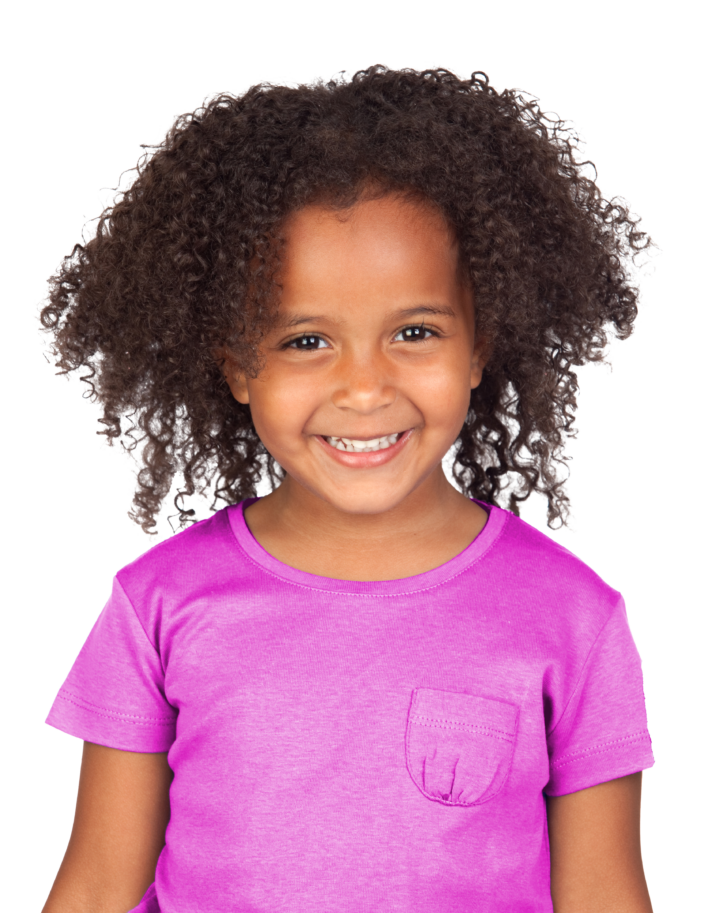 olds. And we're making it free by eliminating the qualifying barriers that could deter you.
And the district was the first in the state to embed STEM into the pre-K curriculum. We know that there's a huge demand for careers related to STEM. We're giving our pre-K students access to STEM lessons. Get your four-year-old ready to go Full STEM Ahead! by enrolling now at www.aisd.net/prek.
Advantage: Top-notch facilities
If you've driven by an Arlington ISD elementary school you may have noticed a spiffy new playground. Make that two. Every Arlington ISD elementary school either has or is in line to get two new playgrounds that are grade-level appropriate and include shade structures, accessible playground equipment and rubber surfaces.
If you head toward the entertainment district, you'll see our state-of-the-art Center for Visual and Performing Arts (CVPA), which is where our students take classes and participate in performances. Right next to that is our new athletics complex that includes an Olympic-sized natatorium. That's the same natatorium where all Arlington ISD third graders have a chance to take a water safety class during the school year.   
Advantage: Academies for all
In addition to traditional campuses, the Arlington ISD offers 11 specialized programs to cater to a variety of student interests. The Arlington ISD has five elementary academies that focus on STEM, fine arts & dual language, world language and leadership. Students can continue the fine arts & dual language track in junior high, too.
The Arlington ISD has two early college high schools where students can earn up to 60 hours of free college credit and get workplace certifications. There are also two P-TECH campuses in our high schools that allow students to get college credit and work toward careers in business, cybersecurity and the medical field. If that wasn't enough, there's a STEM academy for high school students, too.
Advantage: The finest of arts
You already know about our world-class facility at our CVPA, but did you know that for the last 16 years the Arlington ISD has been named a "Best Community for Music Education." That's not an accident either. That comes from offering fine arts for students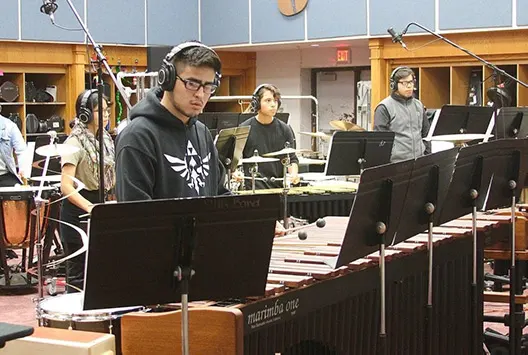 starting in elementary school and continuing through high school. Not to brag, but Maren Morris got her start in the Arlington ISD. So did members of Pentatonix.
 The Arlington ISD also provides instruments and band uniforms for students at no cost. And, if your child is more into visual arts, they'll have a chance to have their art displayed at AT&T Stadium as the Arlington ISD partners with the Gene and Jerry Jones Family Arlington Youth Foundation. That opportunity allows our fifth and eighth-graders to tour the art exhibit at the stadium as well as display their work. 
Advantage: Athletics, too
Athletics in the Arlington ISD start in junior high. And students in sports like volleyball and tennis get to work with high school coaches starting in the seventh grade. Once student-athletes reach high school, they'll compete at either five 6A schools or Seguin High School, which competes in 5A.
Student-athletes in our district earned have earned nearly $7 million in athletic scholarships in the last two years alone. And, if you're looking for success stories, look no further than Cleveland Browns defensive star Myles Garrett. The former No. 1 overall NFL Draft pick attended Arlington Martin.
Advantage: We're Open
The Arlington ISD accepts students from anywhere in the Metroplex, too. So whether your child is zoned to the district or wants to start taking advantage of the Arlington ISD Advantage, we have a place for you. Transfer opportunities are available from July 12 – Aug. 4, 2022.
Learn more about any of Arlington ISDs advantages or register now at aisd.net and get ready to experience a world-class education.