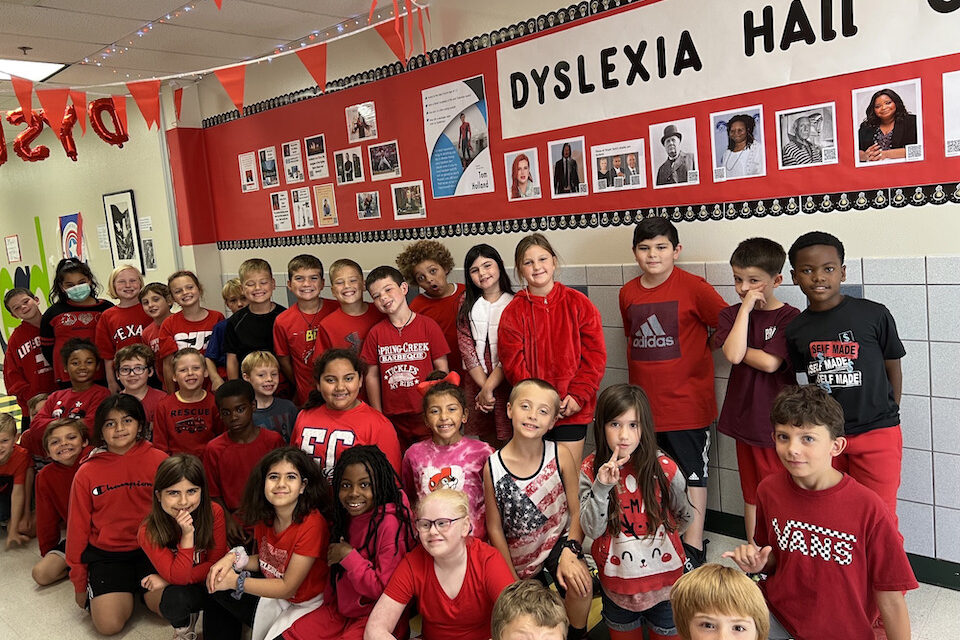 October may be known for autumn weather, ghouls and goblins, but it's also Dyslexia Awareness Month. Schools in the Arlington ISD celebrated this month to raise awareness about the disorder that can cause difficulty learning to read, write or spell.
Students identified as having dyslexia typically experience challenges in phonemic awareness and manipulation, single-word reading, reading fluency and spelling. Though the students are intelligent, conventional instruction doesn't always work for them.
"We want everyone to be aware of this specific learning disability so we can identify students as early as possible," said Arlington ISD special education coordinator Eboni Nix. "When students are identified early, we can provide the appropriate instruction needed, and it can change the trajectory of a child's education."
Getting ahead of dyslexia
To get ahead of the curve, Arlington ISD students in kindergarten and first grade must complete a dyslexia screener. Further action and evaluations are completed if necessary.
Resources such as Learning Ally and Talking Book, audiobook programs, as well as parent nights throughout the year are offered by the special education department to ensure every student with dyslexia and their parents have the necessary tools to help them on their learning journey.
Teachers at elementary schools celebrated by creating informational bulletin boards, decking the hallways with red balloons and decorations, and wearing red on Oct. 17. Many dyslexia teachers even took the celebration a step further and became certified academic language practitioners, which allows them to provide adapted instruction to students with the disorder.
"Student literacy is important because it opens doors," Nix said. "Our desire is to provide kids with access to learning resources so they can walk out of class with the ability to read confidently."
If you suspect your child has dyslexia, please contact the special education department at 682-867-0800 to set up an evaluation.