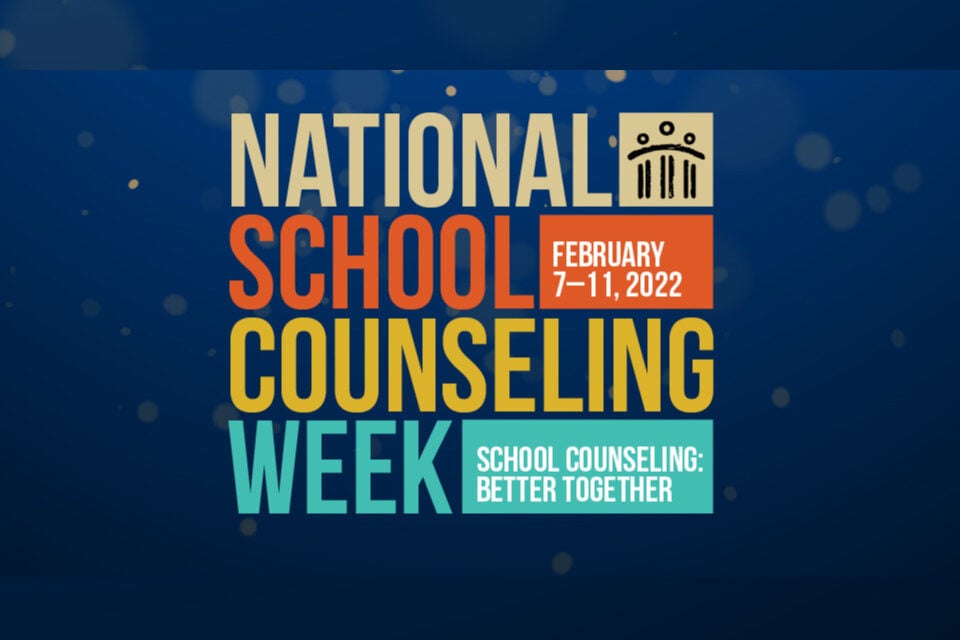 Thank you, Counselors
It's National School Counseling Week, and the Arlington ISD is thankful for all of our dedicated counselors. The guidance and counseling department staff's selflessness and willingness to lend an ear is a blessing to all. Students dealing with academic concerns, mental health issues and any form of abuse or grief can speak with counselors to get the help they need.
Arlington ISD's counselors are committed to each student's social and emotional wellness, college and career readiness, and academic achievement.
To all the counselors, Arlington ISD says thank you for all you do!
About the director of guidance and counseling
Telisa Brown, the director of guidance and counseling, is outstanding. Her radiant smile and natural spirit of discernment gives students and her team a haven to decompress. Brown, who knows firsthand the effects the pandemic has had on students and staff, consciously leads with grace and compassion.
Brown, who has a student of her own at Bailey Junior High School, stays involved throughout the district by attending operational meetings, field trips and volunteering at Bailey for multiple events like the Kids Awards and the Hope Squad.
Although COVID-19 has made this another difficult year, Brown focuses on the positives.
"Being able to come together and engage with our students and my team is so important," said Brown. "Helping the kids close social-emotional and learning gaps due to COVID-19 is our priority. We have adapted to virtual options, but face-to-face interaction is what we enjoy."
Brown said she's been able to maintain her own mental health by finding time to ground herself with reading, saying affirmations and making herself a priority. She encourages parents, students and staff to do the same.
Meet Jacque Redmon from Little Elementary
Jacque Redmon, the counselor at Little Elementary, handles things on the home front for the district's youngest kiddos aged four to 12. When asked about the most fulfilling part of being a counselor, Redmon said, "Working with the kids, seeing their smiles and watching them blossom out of their shells is awesome, especially now that we're back in person."
Redmon admits the virtual options implemented due to the pandemic took away from the face-to-face opportunities with the students and the staff, which she really missed. To adapt to COVID-19, she prompts everyone to "guide with empathy."
"Everyone is going through sickness and losses, so it is good to listen and find someone to vent to," said Redmon. "Reach out and get help. You are not alone."
To deal with the pandemic and keep a sound mind, Redmon is an advocate for leaving school at school. She focuses on her own mental health by decompressing at home with a good playlist, exercise, motivational podcasts and snuggles with her pup, Scooby! How adorable is that?
Meet Mr. Dennis Groters from Bailey Junior High
Dennis Groters, a counselor at Bailey Junior High School, began with the district as a Spanish teacher. After 12 years with the district and five as a counselor, Groters can say counseling is a part of his calling.
"If I could keep my door open and kids came in back-to-back to talk all day, that would be the perfect day," said Groters.
Groters believes being a great teacher leads to being a great counselor. So much so that he is staying in tune with his teaching roots by mentoring JaQuan Reed, a senior from Arlington High School.
"JaQuan is a great kiddo," said Groters.
Reed, who plans to attend Tarrant County College upon graduation, wants to be a psychiatric technician.
"Shadowing Mr. Groters has taught me counseling is beyond just helping others and being selfless," Reed said. "You have to be able to build relationships not only with others but also with yourself."
"You have to be the one to step up and be the change when you don't see things going in the proper direction. And with you trying to better others with mental health, you have to remember you have to be there for yourself mentally, too."
Groters stressed the importance of taking care of your mental health.
"Physical and mental health all work together and sadly there is a stigma behind mental health," he said. "You would get the proper care for a broken arm, why not for your mental health. If you need the help, get the help."
Glenda Simmons from Lamar High chimes in on the struggles of COVID-19
Glenda Simmons, one of the lead counselors at Lamar High School, was extremely transparent about the effects COVID-19 has had on students and staff. To put it lightly, it's been tough.
"Our students' social and emotional interactions have been different. Academically, most students are playing catch up and our counselors have been stretched thin having to substitute for classes due to a shortage of staff because of COVID-19."
Simmons and her team lean on each other for support in these uncertain times. And sometimes, they need help in the battle to cover up some of the ground lost due to the pandemic and that's when the power of relationships is realized. Student-parent and teacher-counselor relationships are key to each student's success. 
For Simmons, taking care of her mental and physical health consists of eating healthily, listening to music, running and good, old-fashioned sleep.
Where can I get help?
Although the past two years have had their share of hardships, the consensus of the counselors is that helping each student reach their fullest potential is the best part of the work they do. As Arlington ISD continues to deal with the pandemic, the district wants to ensure teachers and students have a safe place to go to when they need to talk and decompress. Arlington ISD's Care Clinic is open Tuesday-Thursday from 4-8 p.m. Teachers and students can utilize six 45-minute therapy sessions to encourage healthy habits and attain improved physical and mental health outcomes.