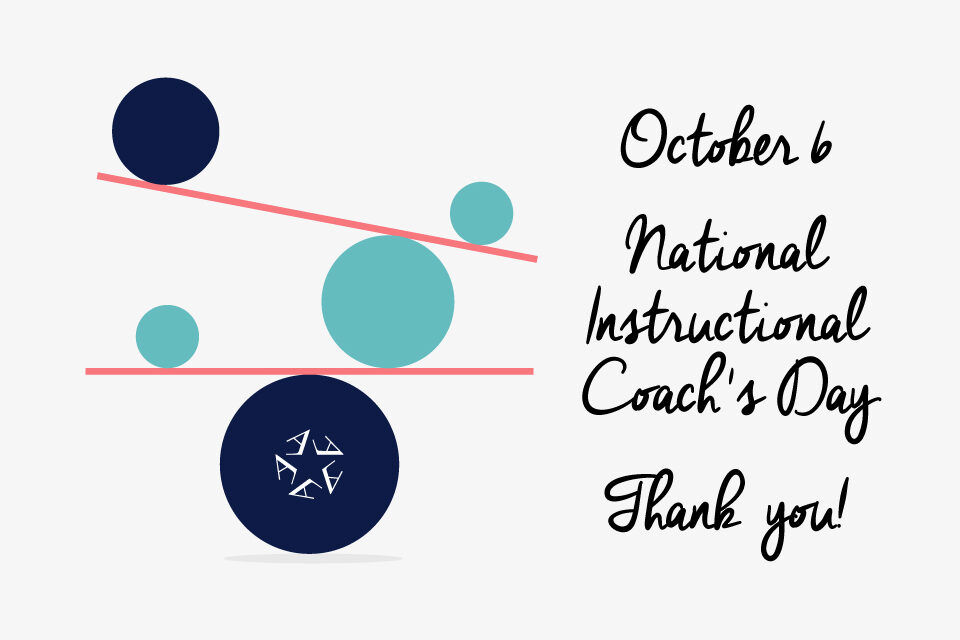 Today is National Instructional Coach's Day, and we want to highlight Arlington ISD's 110 instructional coaches and thank them for the impact they're making for teachers and students.
But first, we should probably tell you what they do.
IC Program
Each school in the Arlington ISD has one or two instructional coaches. The coaches work to improve the instruction of all students on campus through a job-embedded professional learning coaching model.
"The research is clear: the best professional development occurs when it is job-embedded," said Barry Fox, Arlington ISD executive director of teaching and learning. "Simply put, this means the content is relevant to my role, there are clear steps for me to apply the learning as I do my job, and I get feedback on how I did."
It's the instructional coaches who help make that happen. They work one-on-one with teachers to help them maximize their teaching and optimize student learning. They provide whatever support the teacher needs, including modeling, co-teaching, co-planning, role playing and observing.
"Coaching is about investing in people," said Dr. Steven Wurtz, Arlington ISD's chief academic officer. "It's about building on their strengths and encouraging a growth mindset. By committing to the growth and development of our teachers, we are helping to not only ensure that 100% of our students graduate exceptionally prepared, but that students experience learning along the way that is both rigorous and relevant to their lives and dreams."
Coaching is available for all teachers in all subjects, but it's guaranteed for every math and reading teacher, all new teachers and any teacher implementing the Active Learning Cycle.
Coaching Coaches
The Arlington ISD doesn't just tell the coaches to go coach. It has a program in place to provide ongoing training and support to ensure they are prepared and equipped.
 "We are pretty proud to say that we have a very comprehensive program that supports ICs," said Alacia Harris, the district's professional learning coordinator.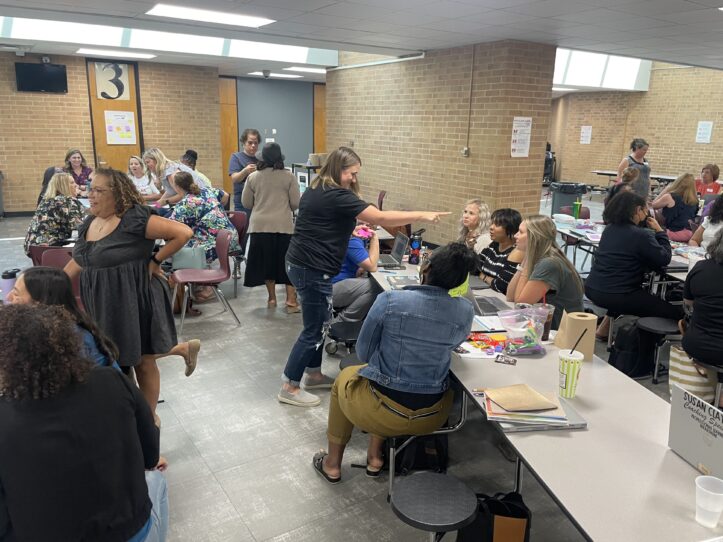 It's a program that goes beyond what many other districts provide.
It includes monthly coaching conferences – training sessions put on by the district's professional learning department – and huddles three times a year. The huddles are half-day meetings on a campus where they work on implementation of best practices.
Plus, instructional coaches get coached themselves. Each IC has a coach. These district-wide coaching specialists visit the ICs at their campus five to seven times a year and model how to be an effective coach.
A Real Impact
"We consider ICs to be change agents for culture and growth mindset on how to continuously improve," said Harris.
The impact they make for teachers – and ultimately students – is significant.
"That is why in Arlington ISD, we're striving to create a culture of coaching," Fox said. "It's a huge opportunity to have a coach…a gift, really. Our teachers and staff deserve the best professional development experiences possible, and instructional coaching plays a significant role in that pursuit."
Thank you, instructional coaches and coaching specialists, for your dedication and hard work and for providing this gift for the district's teachers and students.