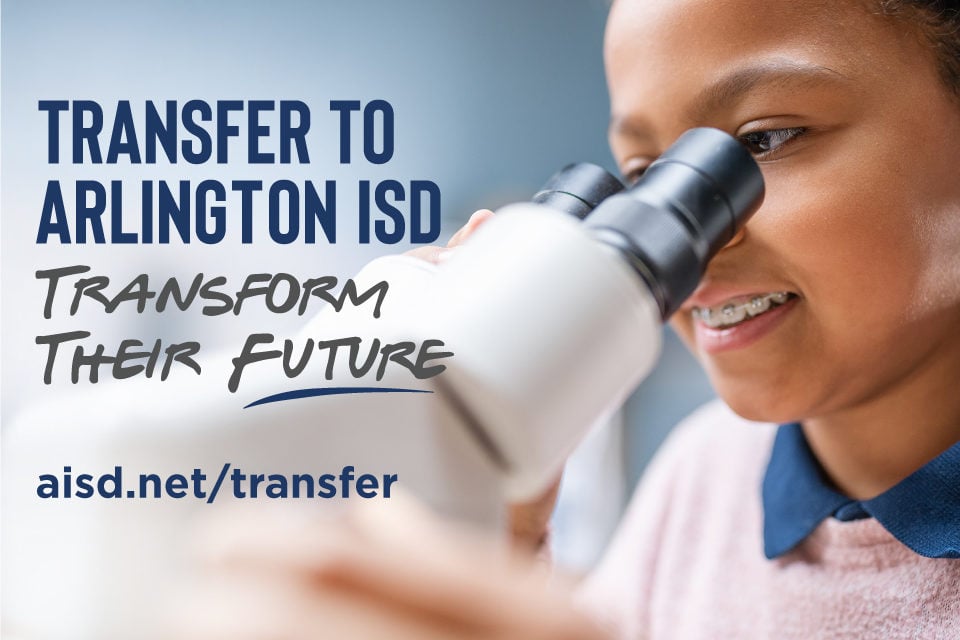 The Arlington ISD transfer window for the 2022-2023 school year opens at 9 a.m. Tuesday. During this special window, students are considered on a first-come, first-served basis where space is available. Applications will be accepted until 11:59 p.m. Thursday, April 14.
Students can transfer from outside the district for the 2022-2023 school year or apply for a transfer from one Arlington ISD school to another. Also, during this window, registration for pre-K 4 opens on Friday, April 1. Families in Arlington ISD boundaries can apply to transfer from their home campus to another campus. Families outside the Arlington ISD who wish to enroll their child in Arlington ISD pre-K can apply for a transfer. The window for in-district and out-of-district transfers for pre-K also closes on April 14.
To find out all the information about transfers and to apply for one, go to our transfer page here.
If you need more reasons why transferring to the Arlington ISD is the right choice, we give you five here!