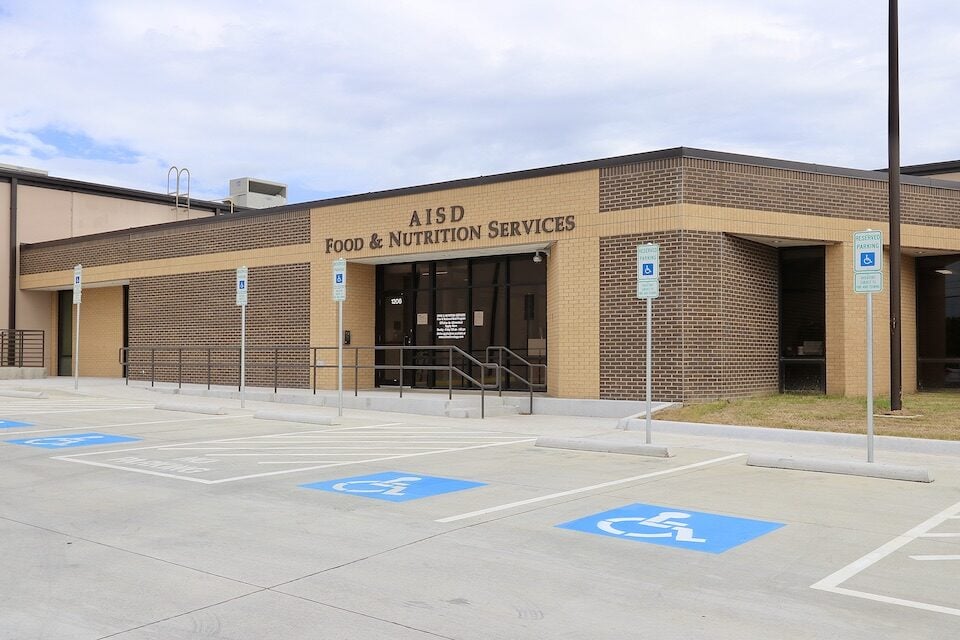 If you pay any attention to the news – or go to the grocery store – you know about the widescale supply chain issues across the country. Unfortunately, Arlington ISD is not immune, and the district's food and nutrition services department has been especially hard hit.
Arlington ISD's food and nutrition services department runs a massive operation, feeding breakfast and lunch to thousands of students each day. As shipments of food and non-food items, like trays and cutlery, have been delayed or are simply not coming, the district's food service team has had to make adjustments and work long hours to make sure every student gets fed.
David Lewis, Arlington ISD's director of food and nutrition services, wants to make sure that students and parents are aware of the issue and understand that some of their meals may look a little different than in the past. But he also wants to assure everyone that the district is doing everything it can to provide every student with breakfast and lunch no matter what.
"We are still providing healthy, nutritious meals, and we will continue to do that," Lewis said. "It might just look a little different."
Lewis is confident they will handle every issue, but he is transparent about the challenges they face. They are dealing with many purchased orders that are delayed or simply not coming. Vendors keep pushing back delivery dates or even canceling orders altogether.
For example, the district ordered 450 cases of sliced beef. Eleven have been delivered. 300 cases of green beans were ordered. Eight have come in.
Non-food items are a problem, too. The district ordered 8,064 packs of trays (each pack has 500 trays) and none have come in. The standard cutlery packets are not available anymore either, forcing the district to improvise.
To make matters worse, the food and nutrition services department is also dealing with another nationwide challenge – a shortage of workers. With 167 open positions, the district recently upped the starting pay for food service workers.
All of this is adding up to significant changes in the cafeteria. A few of the changes students can expect include:
Cutlery – While some other school districts are starting to serve only finger foods as they struggle to get cutlery, Lewis feels confident they have a solution. As the district's standard cutlery packet is no longer available, they are moving to individual items. Instead of a plastic bag with every item in it, students will just pick up what they need: an individual fork, a napkin, etc.
Food items may change – Some of the standards are changing, even items like burgers and pizza. The district has had to find new vendors and sometimes new products. Students will likely still see those items, but they may just look and taste a little different.
Menu changes – Typically the food and nutrition services team publishes monthly menus but has now been forced to issue menus just one week at a time. And even the weekly menus may change on a daily basis based on what supplies the district has each day.
Changing breakfast menu – With a shortage of trays, the breakfast menu is being changed so that no tray will be required.
Fewer choices – There are fewer entrée choices right now. In 2019-2020, high school menus included 16 entrees. Now, there are three.
Toast – There's plenty of toast on the breakfast menu. Breads and buns have still been available in the quantities the district needs, but biscuits and muffins, which typically add variety to the breakfast menu, are not available.
Thanksgiving – Due to the shortages, school cafeterias will unfortunately not get to serve the annual Thanksgiving meal this year.
Even with the changes and fewer options, the district has no plans to serve any fewer meals. Lewis and his team meet daily to assess supplies and plan menus according to what they have. A purchasing team spends their days scouring the market to buy food and non-food items. And the food services team will open their loading dock any time a truck can deliver, even if it's a weekend day or the middle of the night.
"We're a versatile, strong team," said Lorin Cheung, Arlington ISD nutrition coordinator, "and we are exploring options outside the box."
Lewis explained that the food service teams at each school are facing some of the biggest challenges.
"With every change, it makes planning and prepping harder at the campus level," Lewis said. "The challenges are magnified at the campus level as the menus change, and often schools get food and supplies only one day in advance."
Lewis urged patience and asked for understanding.
"Our campus staff are working incredibly hard to make sure every student who wants a meal is fed. Please be patient with them."